James Wan To Produce 'Train To Busan' Remake From 'The Nun' Writer Gary Dauberman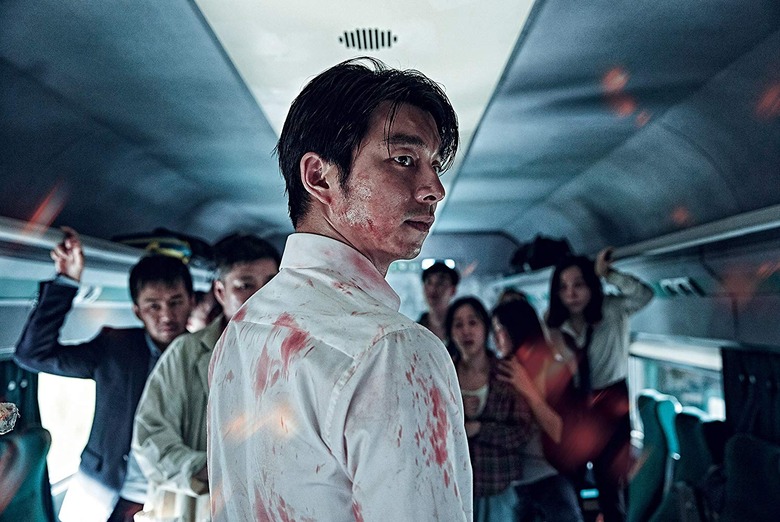 James Wan and The Nun writer Gary Dauberman are on board to bring the hit South Korean zombie action thriller Train to Busan to the United States. Wan is set to produce the Train to Busan remake, while Dauberman is set to pen the American version of the flick which has garnered a cult following since its release in 2016.
Deadline reports that several studios are engaged in a bloody bidding war over the rights to the project, with New Line, Universal, Paramount, Lionsgate and Screen Gems going to bat over the Train to Busan remake. With Wan and Dauberman on board (sorry, the train pun is too good not to use twice), the project is a hot package that will sell for a "seven-figure sum," according to Deadline.
Director San-ho Yeon's phenomenal 2016 film manages to produce one of the best zombie movies in the past decade out of a barebones premise. It follows a group of passengers on a train en route to Busan from the capital of Seoul, when a zombie virus suddenly breaks out in South Korea. It's a taut, claustrophobic zombie flick that plays out exactly like it sounds like it would, but soars thanks to the story's touching emotional center.
Train to Busan was a huge box office hit in both South Korea and across the globe, raking in $85 million worldwide. While the US box office only counted for $2 million of that total, Train to Busan has accumulated a domestic following thanks to Netflix. So there's an audience for it in America, where not many have seen the original, though they would be missing out if they haven't.
While I'm usually resistant to American remakes of East Asian horror flicks — which usually fall on the spectrum of passable to plain bad — I'm actually intrigued by this Train to Busan remake. Wan and Dauberman make an impressive pair, with Wan having crafted an acclaimed horror cinematic universe with The Conjuring films and Dauberman playing a part by penning the Annabelle and The Nun spin-offs. Dauberman also wrote the hit IT adaptation, which was also a wonderful character-driven take on the classic Stephen King horror story. And Train to Busan has such a simple premise that it could be transported to any country, though I wonder if the American version could capture the balls-to-the-wall violence typical of Korean horror.
What do you think of a Train to Busan remake?