'Making A Murderer Part 2' Reopens The Steven Avery Case This Fall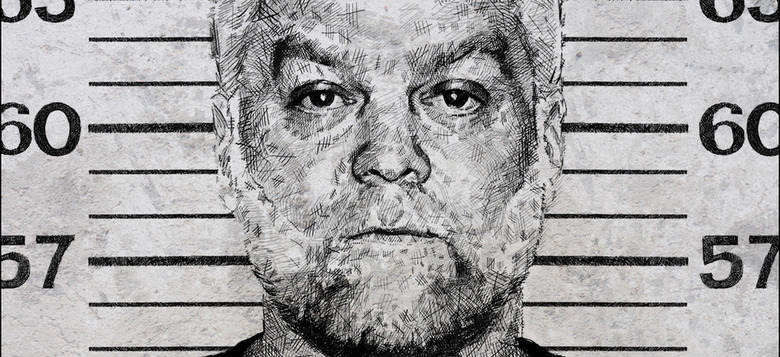 Netflix made headlines with their true crime docuseries Making a Murderer, and now they're delving back into the case with Making a Murderer Part 2. The focus is once again on Steven Avery, someone who is either a cold blooded killer or an innocent man framed by an overzealous justice system, depending on who you ask. Watch the Making a Murderer Part 2 announcement teaser, and learn more about the series, below.
Making a Murderer Part 2
.@MakingAMurderer Part 2 premieres October 19 pic.twitter.com/dL1Ob8eD5E

— Netflix (@netflix) September 25, 2018
Directors Laura Ricciardi and Moira Demos return to the Steven Avery case with Making a Murderer Part 2. The first season of the Netflix series ended with Avery and his nephew Brendan Dassey both being convicted of the murder of Teresa Halbach. The series leaned heavily on the theory that Avery and Dassey were innocent, and being railroaded by the justice system. In the years since the docuseries, a judge ordered Dassey's release from prison – but that release was subsequently blocked.
Making a Murderer Part 2 unfolds over the course of 10 new episodes, and "provides an in-depth look at the high-stakes postconviction process, exploring the emotional toll the process takes on all involved."
"Steven and Brendan, their families and their legal and investigative teams have once again graciously granted us access, giving us a window into the complex web of American criminal justice," said Ricciardi and Demos. "Building on Part 1, which documented the experience of the accused, in Part 2, we have chronicled the experience of the convicted and imprisoned, two men each serving life sentences for crimes they maintain they did not commit. We are thrilled to be able to share this new phase of the journey with viewers."
I found the first season (or first part, I guess I should say) of Making a Murderer to be fascinating and infuriating, but since it's aired, I've had doubts about Ricciardi and Demos' approach to the story. It was later revealed the the filmmakers left out several key pieces of evidence (which you can read about here) – evidence that paints the story in a different light. Still, it was a compelling docuseries, and I'm curious to see where things stand out.
Making a Murderer Part 2 hits Netflix October 19, 2018.
Part 2 introduces viewers to Kathleen Zellner, Avery's hard-charging postconviction lawyer, in her fight to prove that Avery was wrongly convicted and win his freedom. Ricciardi and Demos follow Zellner, who has righted more wrongful convictions than any private attorney in America, as she tirelessly works the case and uncovers unexpected evidence about what may have happened to Teresa Halbach and about how and why the jury convicted Steven of her murder.
Ricciardi and Demos also follow Dassey's postconviction lawyers, Laura Nirider and Steven Drizin with Northwestern University's Center on Wrongful Convictions of Youth, as they fight in federal court to prove their client's confession was involuntary, a fight that could take Brendan's case all the way to the U.S. Supreme Court.