Greta Gerwig's 'Little Women' Remake Casts Bob Odenkirk In Unknown Role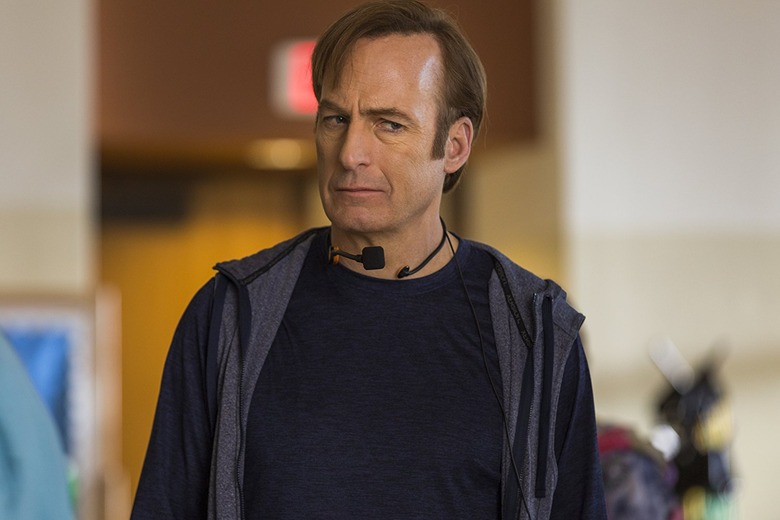 Bob Odenkirk is trading ill-fitting suits for a frock coat. The Emmy-nominated actor of Better Call Saul is the latest high-profile star to board Greta Gerwig's Little Women remake cast, joining the likes of Saoirse Ronan, Timothée Chalamet, Emma Watson, and Meryl Streep.
Deadline reports that Odenkirk is joining the Little Women remake in a role that would reunite him with his former The Post co-star Meryl Streep, who plays the matriarch of the four March sisters who are the titular young women of the American classic.
Odenkirk has been cast in an undisclosed role, but considering the limited male roles in this story, I'd say he's playing the March's kindly gentleman neighbor, Mr. Laurence, the grandfather (or maybe in this case, uncle?) of Chalamet's Theodore 'Laurie' Laurence. It's either that or the erudite Professor Bhaer, who Ronan's Jo March falls for, though I can't really see Odenkirk romancing Saoirse Ronan, can you?
Ronan is the tomboyish Jo, while her sisters are played by Watson (the eldest Meg), Eliza Scanlon (the compassionate Beth),and Florence Pugh (who likely be playing the older version of the youngest sister, Amy). Laura Dern, James Norton and Louis Garrel round out the star-studded cast of Gerwig's "reimagined" remake of Louisa May Scott's classic 1868 novel, which follows the coming of age of four sisters during the Civil War.
Gerwig's remake is one of several adaptation of Little Women (which we can all agree deserves a remake for every generation), including a BBC miniseries that aired late last year and a recent modern-day remake . But the most popular adaptation was Gillian Armstrong's 1994 adaptation starring yet another who's who of teen "It Kids," Winona Ryder, Christian Bale, Kirsten Dunst, and Claire Danes.
Odenkirk's addition to the cast of Little Women only adds credence to the theory that this may be the best Little Women cast ever, even if half of the cast is not American. Odenkirk can currently be seen in Season 4 of AMC's acclaimed Breaking Bad spin-off series, Better Call Saul, where he is doing Emmy-worthy work.