Bide The Time Until 'Game Of Thrones' Final Season With A Northern Ireland Set Experience Or A Brand New Funko POP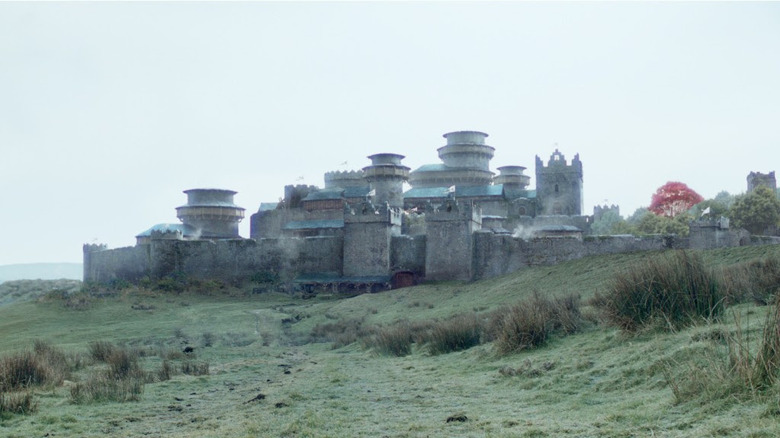 Winterfell is opening its doors to the masses. Finally, we unwashed peasants can traverse the great halls of Winterfell and the dank hallways of Castle Black with the launch of Game of Thrones Legacy, a tourist experience that opens the Northern Ireland sets of Game of Thrones to tourists. The Legacy experience will launch in 2019, which gives you ample time before the final season of Game of Thrones premieres sometime in spring 2019.
But, if you can't afford a ticket to Ireland right at this moment, there's another Game of Thrones-related purchase you can make while biding your time for the eighth and final season: more Funko Pops, including one of A Song of Ice and Fire author George R.R. Martin. Maybe if you yell at his toy, he'll write faster.
Game of Thrones Sets Open With Game of Thrones Legacy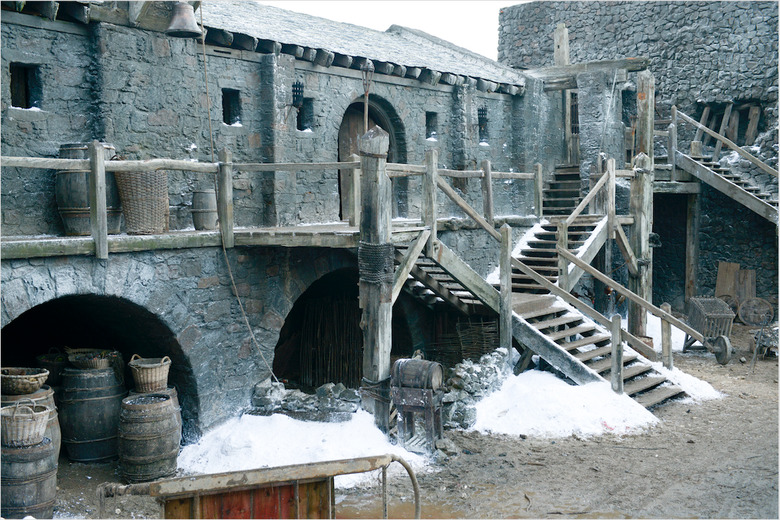 HBO announced the launch of the Game of Thrones Legacy experience in Northern Ireland, where the sets for Winterfell and Castle Black will be opened to tourists. For the first time ever, fans of the Emmy-winning fantasy series can visit the filming locations that they've only gotten a distant glimpse of before. Those locations will soon be vacating as the production for the final season of Game of Thrones has wrapped, which makes it a prime money-maker for HBO.
In an HBO release, Game of Thrones Legacy is described as:
"In true Game of Thrones fashion, the Game of Thrones Legacy attractions will be on a scale and scope bigger than anything the public has ever seen, offering the first opportunity for the public to set foot inside some of the most iconic locations from the series and behind the camera lens to see how the world's biggest TV show was made. Each site will feature not only the breathtaking sets, but will also exhibit displays of costumes, props, weapons, set decorations, art files, models, and other production materials. The visitor experience will be enhanced by state-of-the-art digital content and interactive materials which will showcase some of the digital wizardry the series is known for."
Unlike most movie or TV sets, the Game of Thrones sets are more than flimsily-built facades. The Winterfell castle is one sprawling area of interconnected rooms, courtyards, and platforms along ramparts where fans can walk around and be fully immersed into the environment — built this way for an easier filming process throughout the nine years of this series.
And while sets are typically torn down after production has wrapped, the popularity of Game of Thrones has boosted the Northern Ireland tourist industry immensely since the show began in 2011, and both HBO and the Northern Island government is eager to give fans the immersive experience they've always wanted. Better yet, HBO is considering including the standing sets for Winterfell, Castle Black, and Kings Landing along with a studio tour of Linen Mill Studios, in what sounds like will be a Europe-wide Game of Thrones tour. HBO sees your Harry Potter worlds, Warner Bros., and it won't be cowed.
New Game of Thrones Funko POPs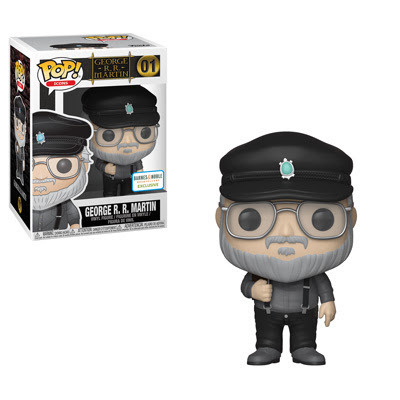 But if you can't squeeze a Northern Island trip into your schedule in the months until Game of Thrones season 8, here's a chance to put your money towards other Game of Thrones items. Funko POP has released sets of five new characters and a couple of variants and special figurines for a few new characters and the mastermind himself, George R.R. Martin, according to GameSpot.
The new TV POPs include Lord Varys, Yara Greyjoy, Bran Stark, the Children of the Forest, and Gendry, as well as up Pop Keychains with Ghost, Tyrion Lannister, and the Night King. Meanwhile, fan-favorite Starks Sansa and Arya will get Rock Candy versions. These Funko POPs are available at the HBO Shop or at Barnes and Noble.
More Game of Thrones?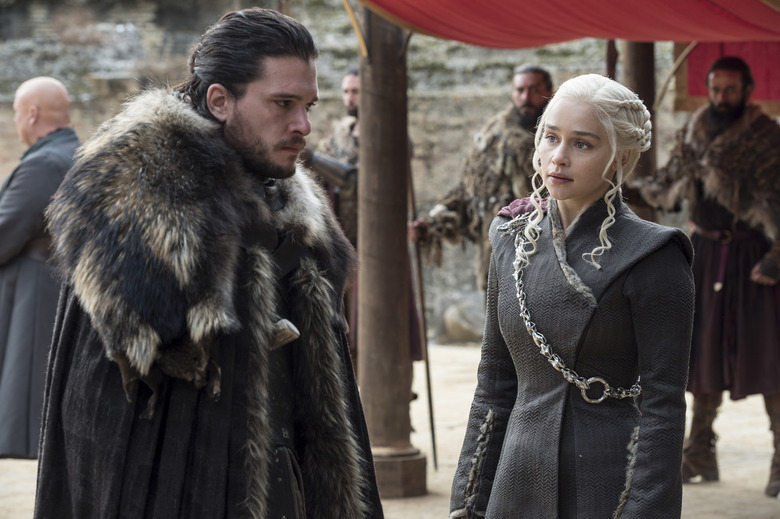 Speaking of George R.R. Martin, he's got some things to say about Game of Thrones as it nears its final season. In an interview with Variety, Martin wishes that the show could go on for 13 seasons instead of the seven (with season 7 divided into two) that showrunners David Benioff and D.B. Weiss ultimately decided on:
"David and Dan have been saying for like five seasons that seven seasons is all they would go. We got them to go to eight but not any more than that. There was a period like five years ago when they were saying seven seasons and I was saying 10 seasons and they won, they're the ones actually working on it."
Let's be real, Martin, the only reason you want the show to last longer is so that people won't harangue you about finishing The Winds of Winter. Which won't work, I'm about to buy that George R.R. Martin Funko Pop and use it to yell at you about procrastinating. But Martin doesn't need to bemoan the end of Game of Thrones because like him, HBO doesn't want their fantasy flagship series to end either. Which is why there are multiple spin-off series planned for the future, which Martin reveals could amount to five prequel shows:
"I have five other shows, five prequels in development that are based on other periods and the history of Westeros — some of them just 100 years before 'Game of Thrones,' some of them 5000 years before 'Game of Thrones.'"
Yeah, the Northern Ireland sets will disintegrate by the time we see The Winds of Winter.