'The New Romantic' Trailer: The Rom-Com Revival Continues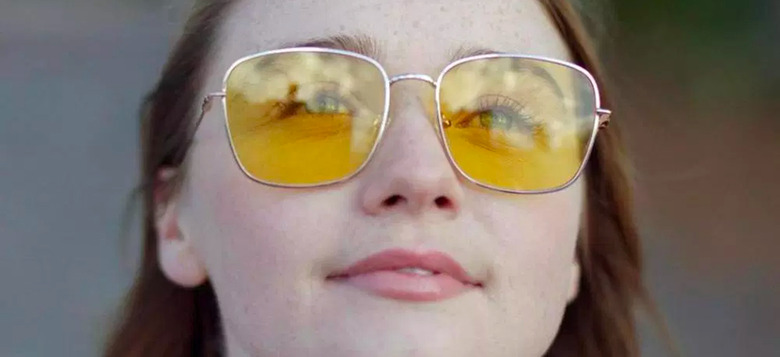 Rom-coms are back in a big way. Crazy Rich Asians, To All the Boys I've Loved Before and Set It Up have all garnered buzz and praise this year. Joining the rom-com revival is The New Romantic, a film that played at SXSW and will finding its way to theaters in November. The film follows a college student who decides to start dating older men in exchange for gifts. Watch The New Romantic trailer below.
The New Romantic Trailer 
Will The New Romantic have as much of an impact as the rom-coms mentioned above? It's hard to say. The film debuted at SXSW earlier this year, where it was met with mixed reviews. Variety's review called it "More tragic than funny." IndieWire said: "In a sense, The New Romantic succumbs to the same nervous uncertainty that gnaws at its heroine, so anxious about how it compares to pre-existing stories that it misses a few golden opportunities to tell one of its own."
But The Film Stage countered: "The New Romantic is the rare film presents these relationships without judgment offering up the good, bad, painful, and confusing as a matter of fact." And Crooked Marque added the film is "charming and funny, a very overt nod to Nora Ephron."
The New Romantic marks the feature debut of writer-director Carly Stone, and stars Jessica Barden, Hayley Law, Brett Dier, Avan Jogia, Timm Sharp, and Camila Mendes. "I love telling stories about women who are unapologetically making bold choices," Stone said in an interview with Deadline. "That's kind of how the story took off, from that jumping point."
In a separate interview, Stone added: "My film is related to #MeToo in that the whole #MeToo movement relates to the way our society functions...When I was writing, I asked myself: What's more powerful – money or sex? A woman can harness her sexuality for power, but who has the ultimate power, and why?"
The New Romantic opens in select theaters on November 9, 2018 before arriving on digital and On Demand November 13, 2018.
Frustrated with the lack of chivalrous guys her own age, a college senior gives up on dating for love to date an older man in exchange for gifts instead.