DC Universe Series 'Stargirl' Casts Brec Bassinger As Lead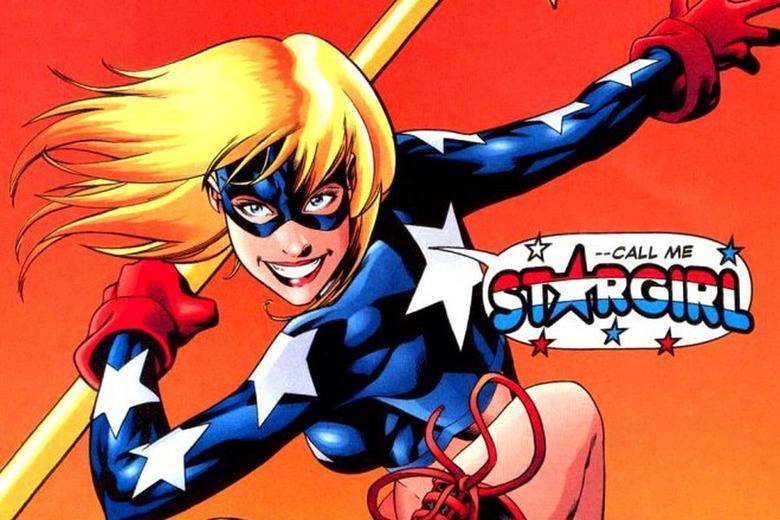 DC Universe has found its Stargirl. School of Rock and The Goldbergs actress Brec Bassinger will don the star-spangled costume in the new TV series set to debut on the DC Universe digital subscription service, joining the likes of Titans, Doom Patrol, and more.
The Wrap reports that Bassinger has been tapped to star as the titular Stargirl in the DC Universe Stargirl series, which centers on a teenager-turned-superhero.
The superhero series which is DC Universe's sixth series overall and its fourth live-action offering, was announced earlier this summer. But the series seems like it will be the polar opposite of the previous dark offerings like Titans and Doom Patrol, following the ordinary high school teenager named Courtney Whitmore as she bands together with the Justice Society of America to fight villains from the past and present. Here is Stargirl's official character description:
"Courtney Whitmore (aka Stargirl) is smart, athletic and above all else kind. This high school teenager's seemingly perfect life hits a major speed bump when her mother gets married and her new family moves from Los Angeles, California, to Blue Valley, Nebraska. Struggling to adapt to a new school, make new friends and deal with a new step-family, Courtney discovers her step-father has a secret; he used to be the sidekick to a superhero. 'Borrowing' the long-lost hero's cosmic staff, Courtney becomes the unlikely inspiration for an entirely new generation of superheroes."
From the looks of it, Stargirl will hew more closely to the bubbly CW TV series Supergirl or the campy Legends of Tomorrow. The inclusion of the Justice Society of America, the Justice League's campy predecessor, suggests that it could be a mixture of both. Which makes sense, because CW's Arrowverse mastermind Greg Berlanti will be executive producing the series alongside Sarach Schechter.
Stargirl is a relatively new DC Comics character who was created by Geoff Johns in 1999 and made her debut in in Stars and S.T.R.I.P.E. #0. Johns is on board to bring her to the small screen as well, penning the first episode in the 13-episode series.
"There is no other character in comic books more special to me than Stargirl, and after searching far and wide I can say there is no other actor on the planet that embodies her more than Brec Bassinger," Johns said. "Brec's warmth, strength, humor and positive energy are core to who Courtney Whitmore is. I'm so grateful she's signed on for the role."
Interestingly, the DC Universe Stargirl series comes just as Disney's streaming service title develops its own Stargirl based off the young-adult novel by Jerry Spinelli. The properties couldn't be more different — DC's is a superhero series while Disney's is a film about a preteen manic pixie dream girl — but that could cause some confusion in the ongoing streaming wars.
There's no set release date yet for Stargirl.