Cool Stuff: New Life-Size LEGO Porg Probably Won't Taste Very Good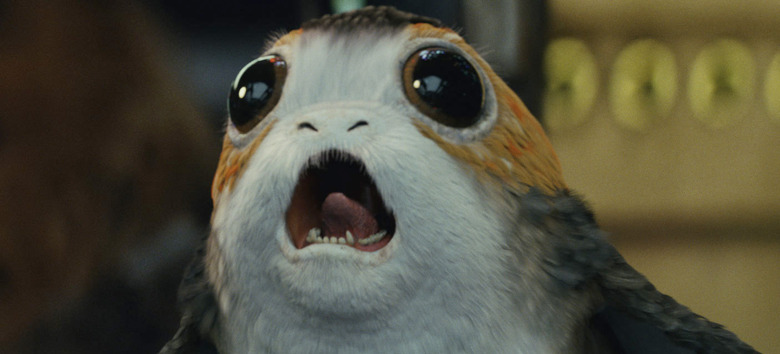 There are plenty of Star Wars LEGO sets out there, but there has never been one as adorable as this.
LEGO is bringing a life-size, building brick version of the flightless bird known as a Porg to shelves this fall, and there's no way Chewbacca is going to be eating this thing.
Life-Size Porg LEGO Set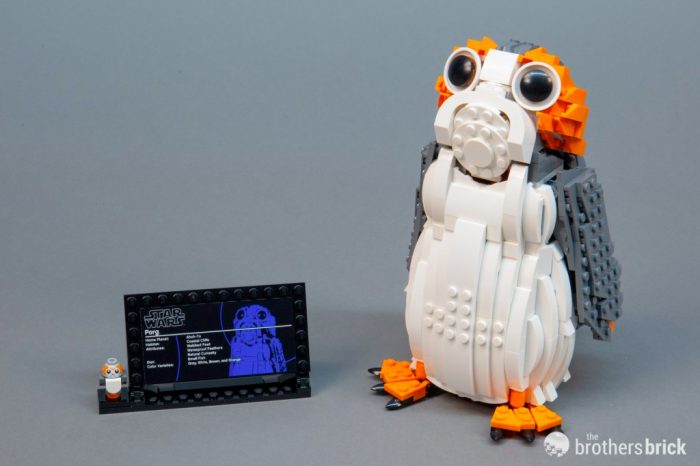 The Brothers Brick unveiled the new Porg LEGO set and the building brick company confirmed it will be available for purchase on online starting October 1, but you might find it in LEGO stores and other retail spaces right now since it's already been spotted in the wild.
Coming in at 811 pieces, this is a life-size LEGO sculpture version of the Porg from Star Wars: The Last Jedi, and as you can see, it even comes with the kind of placard usually reserved for the Ultimate Collector Series line of sets. But the similar LEGO BB-8 set also came with the placard, so it's not exclusive to UCS pieces.
While it's cool to see the Porg become a life-size LEGO set, there's something about how the pieces are used that make it look a little more ugly than how the birds appear in the movie. It may not be as cute as the tiny little Porg that comes with the UCS Millennium Falcon LEGO set, but it's still quite the cute little guy.
You know what I'd really like to see? A life-size LEGO version of Luke Skywalker's lightsaber hilt. It would be fun to build and it would look cool sitting on a shelf next to all your other collectibles.