'Walking Dead' Movies And More Spin-Offs In The Works At AMC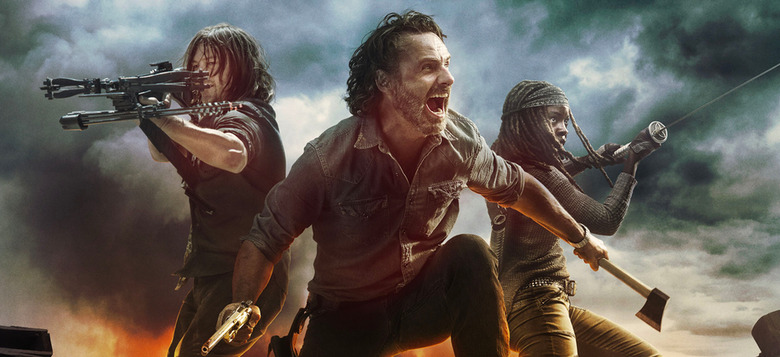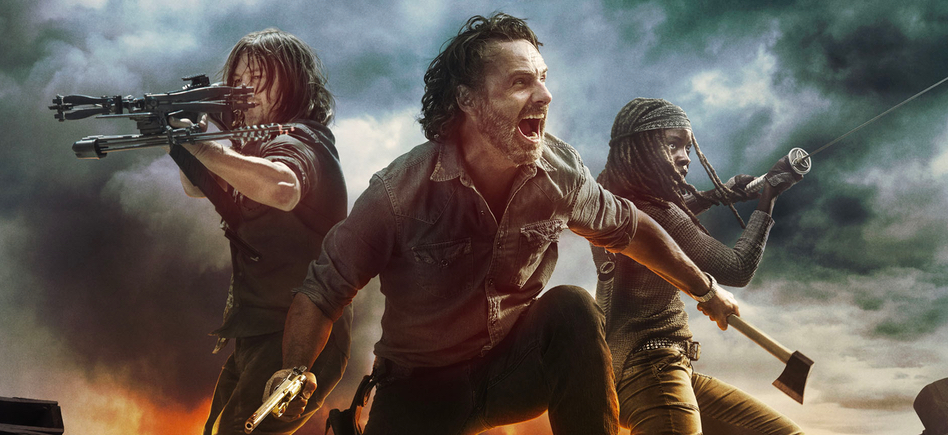 The Walking Dead will never die. Not if AMC has anything to say about it, at least. The network has a 10-year plan to pump out several Walking Dead movies that would then be spun-off into new TV shows. In short, not even a headshot can put down this zombie franchise. More on the potential Walking Dead movies and spin-offs below.
As it enters its 9th season, The Walking Dead shows no signs of slowing down. AMC knows a good thing when they see one, and they're prepared to keep The Walking Dead alive and kicking for as long as possible. A new story at Bloomberg lays out AMC's ambitious, possibly crazy, plan to continue The Walking Dead in some shape or form for the next 10 years, and possibly longer. While specifics haven't been ironed out yet, AMC is likely planning "several movies for a TV network or streaming service that could spin off into different series." They also want to take the show international, setting at least one potential spin-off series in another country.
Scott Gimple, who produced several seasons of The Walking Dead, is leading the development of different shows. As of now, AMC is weighing a choice between producing every Walking Dead-related property themselves, or possibly bringing in an outside party – like a streaming service – "that can provide money and global exposure." The plan is to air all new shows on AMC while also bolstering their own streaming service, AMC Premiere.
"Ownership of that content – call it Walking Dead, Fear the Walking Dead – allows us to determine the fate of that content, so we can navigate as we choose," said Chief Executive Officer Josh Sapan. All of this news comes on the heels of the fact that viewership for The Walking Dead is declining. As the Bloomberg piece points out, "After peaking at 19 million nightly viewers in 2015, the audience for The Walking Dead declined to an average of 11 million in the most recent season."
Some might take this as a sign that interest in The Walking Dead is dwindling, and planning a slew of movies and spin-offs might be a bad idea. But AMC is committed to making this work. The way they see it, interest in the main show – The Walking Dead – may be declining, but that doesn't mean there can't be renewed interest for new shows. AMC wants Walking Dead to be their Star Wars or Star Trek – a property that will seemingly never end.
The Walking Dead season 9 premieres on October 7, 2018.