TV Bits: 'Star Trek: Discovery', 'Queen Of The World', 'The Goldbergs' And More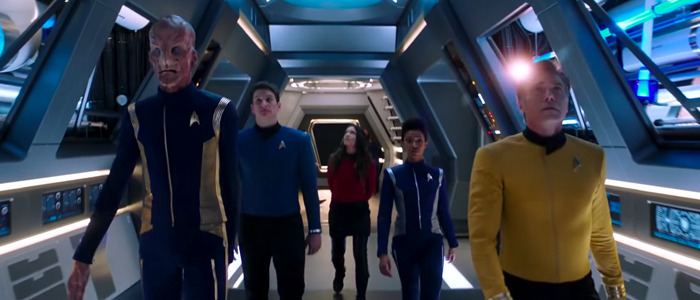 In this edition of TV Bits:
Star Trek: Discovery can now be downloaded for offline viewing
A Game of Thrones writer heads from HBO to Amazon
See the trailer for HBO's documentary Queen of the World
The Goldbergs secures syndication deal on TV Land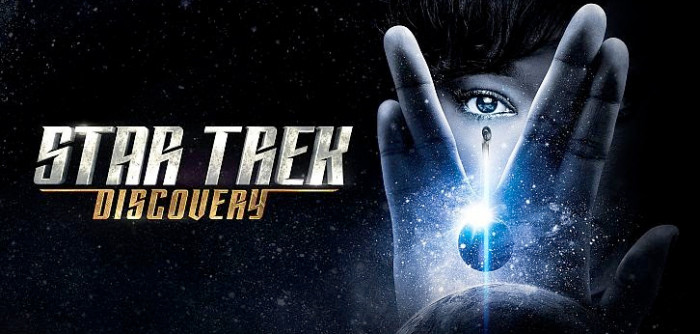 CBS All Access has followed in Netflix's footsteps and announced that some of its subscribers can now download shows like Star Trek: Discovery for offline mobile viewing. But notice how I said "some of its subscribers?" TechCrunch says this only applies to people who are subscribed to the Commercial Free plan and doesn't work for those who watch ad-supported content on the streaming service.
Here's a quick, breezy trailer for Queen of the World, HBO's upcoming  documentary about Queen Elizabeth II. The monarchy is a complicated thing to grapple with for a lot of people, but the tone of this trailer makes this film essentially seem like a puff piece. We'll see if it takes the time to dig into anything beyond the frills of palace life and the queen's figurehead status.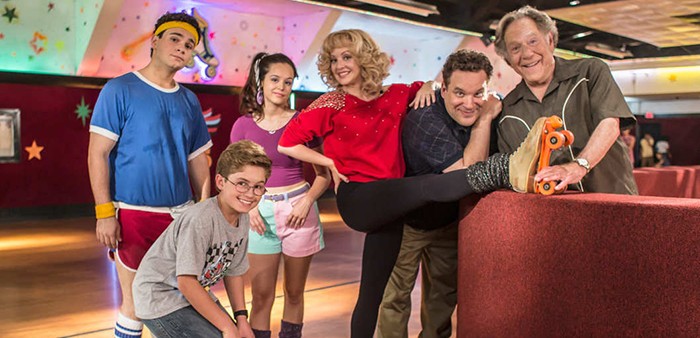 The Goldbergs season 6 is about to premiere later this month on ABC, but before that happens, the first five seasons of the show will be available on TV Land. Wendi McLendon-Covey (Beverly Goldberg) will host a marathon this Sunday, September 23, 2018, and full episodes will be available on VOD and through TV Land's app and website.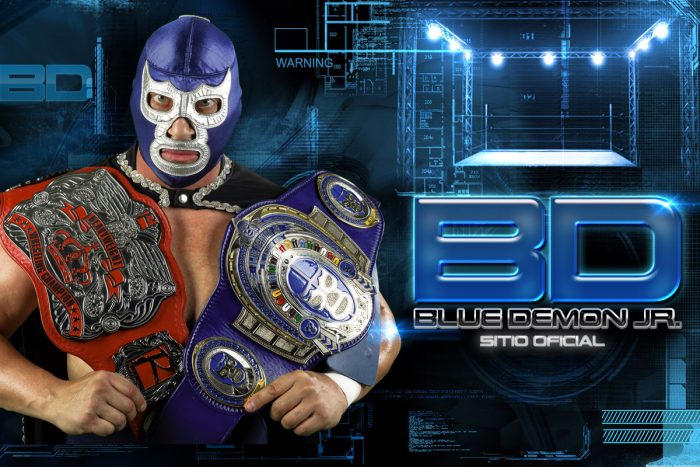 Variety reports that Mexican luchador Blue Demon Jr. is going to be the focus of a barrage of entertainment, including film, television, video games, cartoons, live shows, and publishing. I'm sadly unfamiliar with the character, but the producers claim that he's on the same level as superheroes like Batman or Superman in Latino culture, so if that's true, we could be looking at the next big emerging cross-platform franchise.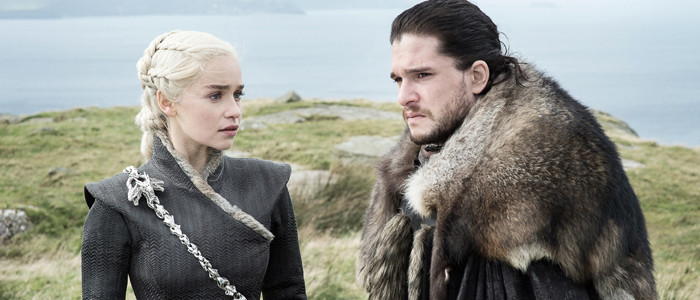 Bryan Cogman, who started out as a writer's assistant on Game of Thrones before becoming a full-fledged writer and co-executive producer on the series, has signed a new exclusive deal with HBO rival Amazon, presumably to develop original content for the Prime Video audience. That's yet another sign that Amazon is serious about scooping up whatever talent it can for the ongoing Streaming Wars, which are about to heat up even more when Disney Play is introduced next year.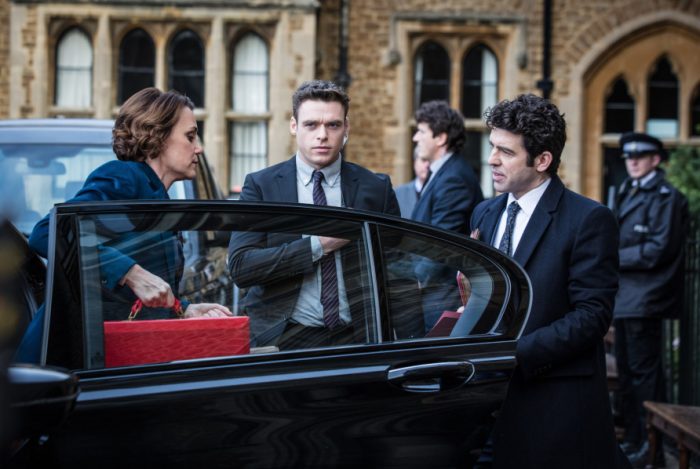 Speaking of Game of Thrones, former cast member Richard Madden (Robb Stark) has a new BBC series called Bodyguard, and Netflix has just picked it up to distribute outside of the UK. Here's the synopsis:
Set in and around the corridors of power, Bodyguard tells the fictional story of David Budd (Madden), a heroic but volatile war veteran now working as a Specialist Protection Officer for the Royalty and Specialist Branch (RasP) of London's Metropolitan Police Service. When he is assigned to protect the ambitious and powerful Home Secretary Julia Montague (Hawes), Budd finds himself torn between his duty and his beliefs. Responsible for her safety, could he become her biggest threat?
The show will debut on Netflix on October 24, 2018.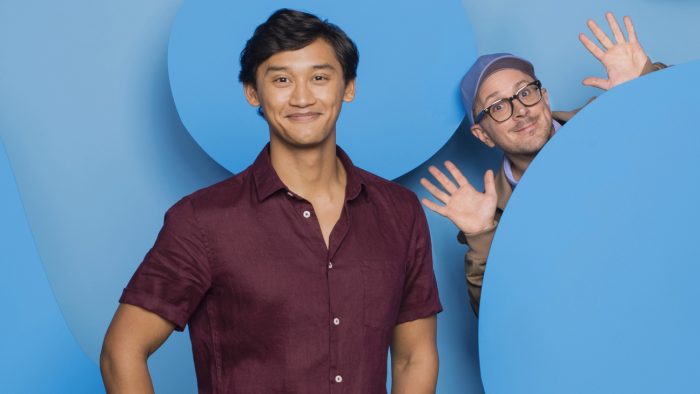 Blue's Clues is no more. Rising from its ashes at Nickelodeon is the newly-branded Blue's Clues & You, which will essentially be the same type of show but with a new host in the form of Broadway actor Joshua Dela Cruz.
Before we move on, I had to share this with you: did you know that Nickelodeon has a subscription service for preschoolers called Noggin? Will the insanity ever end? How many streaming sites are there going to be before this all comes crashing down? Find out soon on BenTV, my new streaming service specifically for people whose first name happens to be "Ben."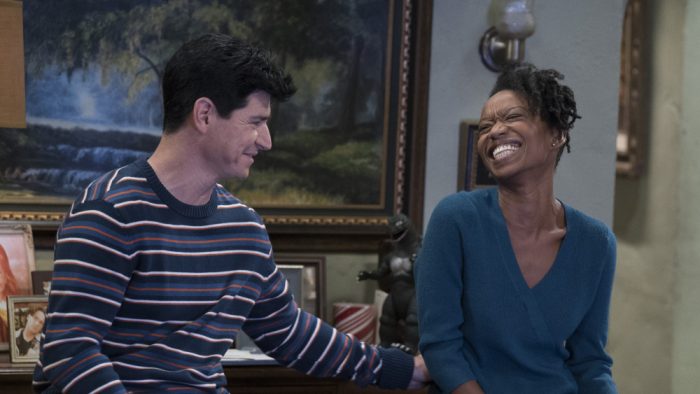 ABC cancelled the revival of Roseanne after the ravings of its star, but The Conners will continue without Roseanne Barr's involvement. Vulture says that Maya Lynne Robinson has been cast as a new series regular, and she'll be playing DJ's wife, Geena Williams-Conner. The character was briefly seen in a recent episode of Roseanne over Skype because she was deployed overseas in Afghanistan, but she was played then by The Mindy Project's Xosha Roquemore. Now Robinson takes over the part, and the new showrunner says fans of the series will appreciate the way her military-style character clashes with the Conners' more laid-back attitude.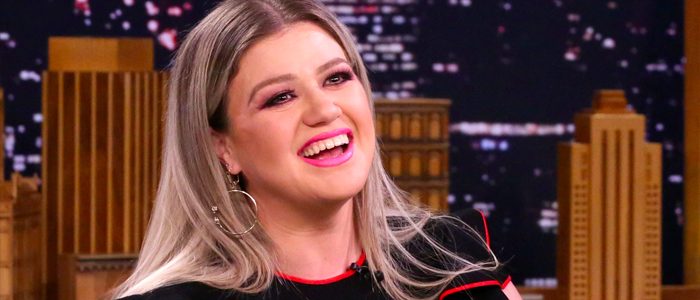 And finally, pop star and former American Idol winner Kelly Clarkson is getting her own NBC daytime talk show that will air before Ellen. It's described as a "weekday brunch party", and will not interfere with her appearances as a coach on The Voice. You can learn more about The Kelly Clarkson Show here.