'Space Jam 2' Still Happening, Will Be Produced By Ryan Coogler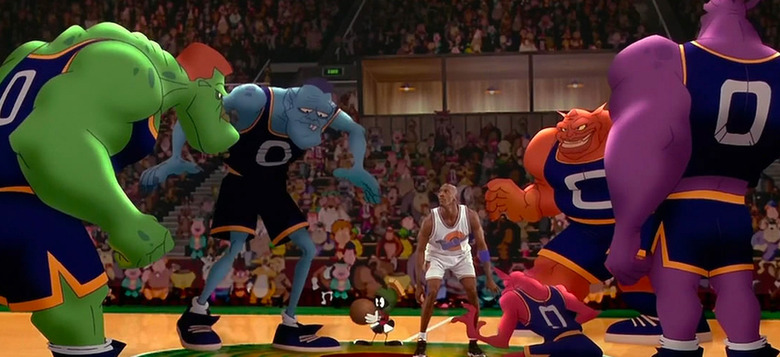 Space Jam 2 is definitely happening, and Black Panther director Ryan Coogler is going to lend a hand. Coogler will produce the sequel, which is set to star LeBron James and Bugs Bunny. Terence Nance will direct, with production slated to start in 2019.
THR broke the news regarding Ryan Coogler's involvement with Space Jam 2. This is Coogler's first official post-Black Panther gig, and the film will mark the first starring role for LeBron James. The original Space Jam, released in 1996, found Michael Jordan teaming up with the Looney Tunes to play a basketball game against some aliens. It was very stupid, but it also gained a cult following that endures to this day. The plot behind Space Jam 2 isn't known at this time, but one can assume it will involve James teaming with Bugs Bunny and company for more basketball hijinks.
🏀 🥕 🎬 pic.twitter.com/Ay6wRaB915

— SpringHill (@makespringhill) September 19, 2018
"The Space Jam collaboration is so much more than just me and the Looney Tunes getting together and doing this movie," James says. "It's so much bigger. I'd just love for kids to understand how empowered they can feel and how empowered they can be if they don't just give up on their dreams. And I think Ryan did that for a lot of people."
At one point, Fast and Furious filmmaker Justin Lin was set to helm the sequel. "I've been really wanting to push that genre, but to do that you need the right amount of time," Lin said back in 2017. "So there's a logistical challenge but also creatively, to do a sequel 20 years later with a new cast and also to be able to, in a relevant way, bring the Looney Tunes back. That's very important to me to do it right. I feel I've done nine different iterations already and we're going to keep going, but we're getting closer every day."
Lin has since left the project, though, and now Terence Nance, who directed An Oversimplification of Her Beauty and created the HBO series Random Acts of Flyness, will helm. It's not clear how much hands-on involvement Coogler will have with the film, but just having him involved at all gives Space Jam 2 a huge boost. Coogler is a filmmaker in demand, having taken Black Panther to box office glory.
Whether or not original Space Jam star Michael Jordan will return in some capacity remains to be seen. That said, you can probably expect other basketball stars to pop-up in the sequel at some point, just as several did in the original.