'Daredevil' Season 3 Poster: Let There Be Darkness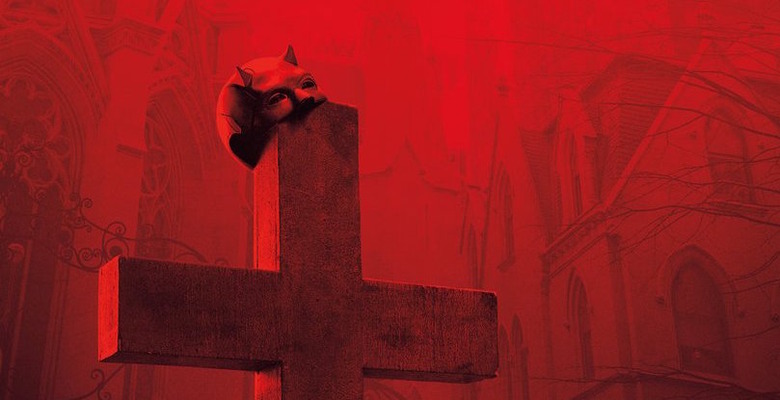 Did you know that Daredevil is going to be darker than it's ever been in its highly anticipated third season? If the dimly lit teaser released earlier this month didn't clue you in, the new Daredevil season 3 poster may just hammer it in for you.
Netflix has released a haunting new Daredevil season 3 poster through the official Daredevil Twitter account with a caption that simply read "Job 30:26." That verse in the King James Bible reads: "When I looked for good, then evil came unto me: and when I waited for light, there came darkness."
Daredevil Season 3 Poster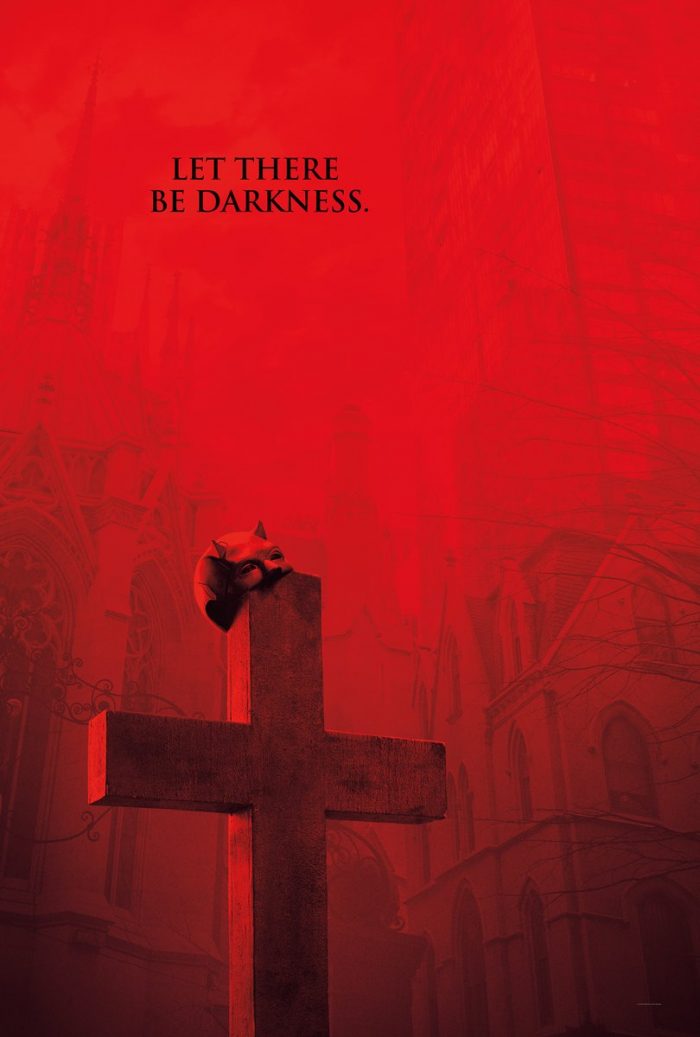 The poster is rather on the nose as well. Drenched in a red color scheme, the Daredevil season 3 poster features an ominous image of Matt Murdock's (Charlie Cox) Daredevil mask perched atop a large wooden cross, with a Gothic church fading into the background. The text on the poster reads "Let there be darkness," which again, is very apt.
It's no surprise that the third season of Marvel's popular Netflix series is going to be its darkest yet. The series picks up after Matt Murdock was presumed dead following the events of The Defenders, in which he was caught in the explosion of the building sitting atop a dragon skeleton. But unbeknownst to his friends and allies, Murdock was recovered by a nun who nursed him back to life. And true to the comic book arc that this season will reportedly adapt, that nun has been revealed to be Sister Maggie (Joanne Whalley), Matt's long-lost mother.
Daredevil season 3 will reportedly be based on Frank Miller's 1980 Born Again comics storyline. The story follows the revelation of Daredevil's secret identity after Karen Page sells the knowledge to his enemies, which Kingpin then uses to destroy Matt's life. Driven to paranoia and insanity, Matt is saved by Sister Maggie, who turns out to be his mother. The season will take a few creative liberties — seeming to kick off the season with Matt's recovery by Sister Maggie's hands, but the fact that the Netflix series is adapting one of Daredevil's bleakest arcs means that they're not kidding with all the "darkness." But hey, at least he's got one parent.
Erik Oleson takes over as showrunner for the series, replacing Douglas Petrie and Marco Ramirez, who were co-showrunners on the second season of the series. Steven DeKnight helmed the first critically acclaimed season.
Charlie Cox is set to return as Matt Murdock/Daredevil, as well as Deborah Ann Woll as Karen Page, Elden Henson as Foggy Nelson, and Vincent D'Onofrio will be back as Wilson Fisk, AKA The Kingpin.
Daredevil season 3 is expected to premiere on Netflix sometime in 2018.