Paul Feig Looks Back At 'Last Christmas' With Emilia Clarke And Henry Golding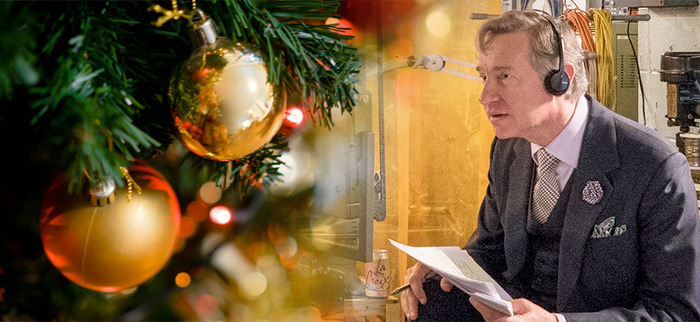 Paul Feig is fresh off surprising audiences with a thriller starring Anna Kendrick and Blake Lively, but he's already planning on getting back into comedy, this time with some romantic holiday flare.
Last Christmas is a new romantic comedy that Paul Feig will direct, and he'll have Game of Thrones star Emilia Clarke and Crazy Rich Asians breakout Henry Golding (who also stars in Feig's A Simple Favor) falling for each other during the most wonderful time of the year.
The Hollywood Reporter has word on Last Christmas, but the plot of the movie beyond it being a holiday romance set at Christmas in London is being kept under wraps. The script is coming from first-time writer Bryony Kimmings, but Emma Thompson is also credited as a writer too, and she knows plenty about holiday romance since she starred in Love Actually and plenty of other love stories.
Feig has proven that he has quite a penchant for comedy with the likes of Bridesmaids and The Heat (not to mention being one of the key figures behind the cult favorite series Freaks and Geeks). Bridesmaids had more of a focus on friendship and pure comedy than love, but this sounds like the romantic angle will be a little more prominent, further broadening Feig's horizons as a filmmaker.
Henry Golding is riding quite a wave of buzz after Crazy Rich Asians, and this high profile romance sounds like the perfect follow-up to the box office smash hit. His star is only going to keep rising in the wake of that film's success. Meanwhile, Emilia Clarke will be entering new territory since she hasn't done much in the vein of comedy. She saw romance in Me Before You, but otherwise she's mostly done action and fantasy. This will be a whole other animal, and it'll be interesting to see if she has the chops to pull it off.
As of now, there's no word on when Last Christmas will arrive, but it's likely to arrive for the holiday season in 2019. Either way, you can be sure some hip young group will probably deliver a new version of the classic Wham! holiday song from which the film's title is inspired. Hopefully it's not Imagine Dragons.