Cool Stuff: This 'Harry Potter' Christmas Village Will Make The Holidays Magical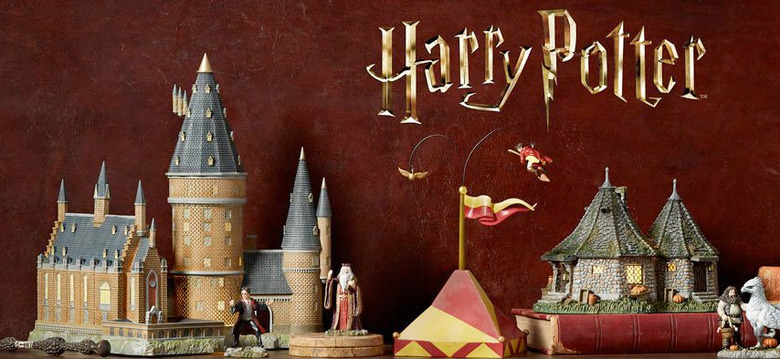 Yes, we know that we're still over a month until Halloween arrives. But some people are already getting stocked up on decorations for when the most wonderful time of the year comes around. And for those of you who are Harry Potter fans, this Christmas is about to get a little more magical.
You know those miniature Christmas villages you see all the time with adorable hand-crafted detail? Well, holiday keepsake company Department 56 is coming out with a Harry Potter line of Christmas village collectibles, so you'll be able to celebrate Christmas in the style of Hogwarts School of Witchcraft and Wizardry. Check out the Harry Potter Christmas village set below.
Harry Potter Christmas Village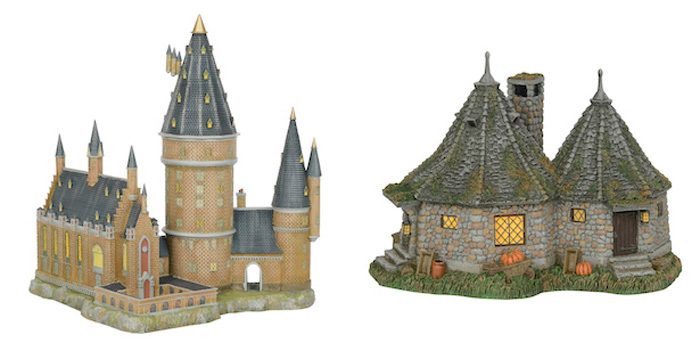 As you can see, the first pieces in the Harry Potter Christmas village set include the Hogwarts castle, Hagrid's hut, Ollivander's famous wand shop, and a game of Quidditch circling a tent. Meanwhile, there are also pairs of figures, including Albus Dumbledore with Harry, Hagrid and the hippogriff Buckbeak, and future couple Hermione Granger and Ron Weasley.
The pieces range in price from $32.50 (Ron and Hermione) up to $180 (Hogwarts), but these are high quality pieces that have been designed using exact specifications from the movie studio to create an unbelievably lifelike experience, so it's worth the money. Presumably this is only the first wave of Harry Potter Christmas village pieces since there are plenty of other shops and locations that can be brought to life, but we'll have to wait and see if Department 56 comes out with more after this season.
You can pre-order all of these Harry Potter Christmas village pieces now, and they'll be released on November 1.