Charlie's Angels Cast Adds Patrick Stewart As Another Bosley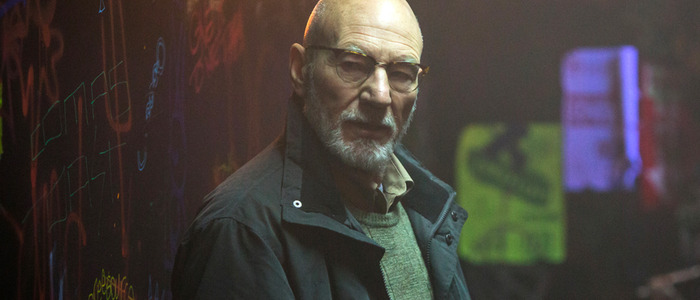 Patrick Stewart is the latest addition to the Charlie's Angels cast. The new reboot comes from director Elizabeth Banks, and stars Kristen Stewart, Naomi Scott and Ella Balinska. Stewart (Patrick, not Kristen) will play Bosley, but he's playing one of several Bosleys that will appear in the film.
THR has the news regarding Patrick Stewart's casting, which also confirms some new plot details. It was previously revealed that director Elizabeth Banks would be appearing in Charlie's Angels as Bosley, who manages the detective agency of the mysterious, never-seen Charlie Townsend. But Stewart is also playing a character named Bosley. This means there are multiple Bosleys in the movie, for some reason. Bill Murray played Bosley in the first Charlie's Angels film, while Bernie Mac took over the part in Full Throttle.
"Charlie's Angels, for me, is one of the original brands to celebrate the empowered woman since its debut in the '70s," Banks said when the project was first announced. "This film honors the legacy of Charles Townsend and his agency while introducing a new era of modern and global Angels. I couldn't be more excited to work with Kristen, Naomi and Ella to bring this chapter to fans around the world."
The new Charlie's Angels will "focus on the next generation of Angels working for the mysterious Charlie. Since the original films, the Townsend Agency has grown considerably and gone global, providing security and intelligence services to a wide variety of private clients with offices and highly-trained teams worldwide." This clearly indicates the new Angels movie is going to be bigger than the previous incarnations. The worldwide team angle might also explain the multiple Bosleys: perhaps every team has their own Bosley managing things. That's speculation, though.
Patrick Stewart is a wonderful actor, and it will be nice to see if Charlie's Angels gives him a chance to showcase his comedic chops (something he doesn't do nearly enough in feature films). Banks co-wrote the script with Girl in the Spider's Web screenwriter Jay Basu, working from earlier drafts penned by Craig Mazin and Semi Chellas.
Charlie's Angels began its life as a TV series, running from 1976-1981, following the adventures of three women working for a private detective agency. The series inspired the 2000 comedy Charlie's Angels and it's sequel, Charlie's Angels: Full Throttle, both directed by McG and starring Cameron Diaz, Drew Barrymore and Lucy Liu. There was also a 2011 TV reboot, but that show was ultimately cancelled after once season due to poor ratings.
The new Charlie's Angels is set to hit theaters on September 27, 2019.