'Red Sonja' Movie Back On Track With Bryan Singer Directing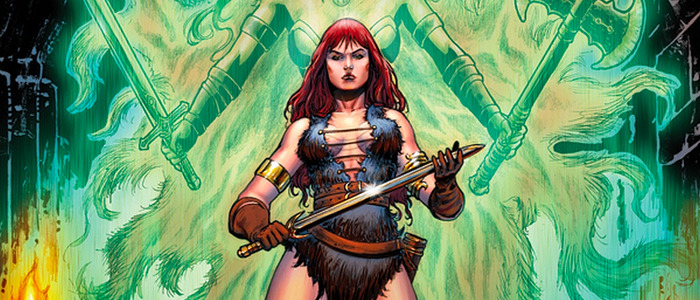 The long-delayed Red Sonja is apparently finally happening, now with Bryan Singer directing. Singer is reportedly in talks to direct the story of the female warrior created by writer Roy Thomas and artist Barry Windsor Smith for Marvel Comics in the 1970s. Singer has had several scandals following him throughout the years, and was recently fired from Bohemian Rhapsody, and yet his career persists.
Bryan Singer has several scandalous allegations plaguing his career. He also has a history of poor on-set behavior – he was recently fired from Bohemian Rhapsody after being accused of being "not being present on set, unreliability and unprofessionalism." In any other industry, all these factors might sideline Singer's career forever. In the film business, however, it doesn't matter. THR reports Singer is in talks to direct Red Sonja for Millennium Pictures.
Millennium has been trying to get a Red Sonja movie off the ground for a decade.  In 2008, Douglas Aarniokoski was tapped to direct a Red Sonja movie produced by Robert Rodriguez and starring Rose McGowan (there were even posters created for the film). After that version didn't happen, 2011 saw Megan Fox in the running to star, but that version also never happened. After that, Con Air director Simon West was rumored as a possible director, with Amber Heard starring. The project continued to swirl in development hell all the way into in 2015, when Christopher Cosmos was hired to write a new script. Following that, all activity ceased. Earlier this year, word broke that Ashley Edward Miller, who wrote X-Men: First Class, would now be handling script duties.
And now here we are, with Bryan Singer at the helm. THR says that "Millennium will pay Singer top dollar for the assignment, which is seen as a step toward rehabilitating the director's image." Try not to grind your teeth down to powder reading that sentence. Millennium is hoping this will launch a franchise that taps into the same audience as Wonder Woman.
Red Sonja is based on a character created by writer Roy Thomas and artist Barry Windsor Smith for Marvel Comics in 1973 as a spin-off of Conan the Barbarian. As the Marvel Wiki states, Red Sonja is "a sword-master in peak human physical condition, martial arts expert, as well as knowledge and experience of fighting the supernatural." Singer's film won't be Sonja's first big screen adventure. In 1985, Richard Fleischer directed a Red Sonja film starring Brigitte Nielsen and Arnold Schwarzenegger.