Sinemia Announces Unlimited Movie Subscription Plan For $29.99 Per Month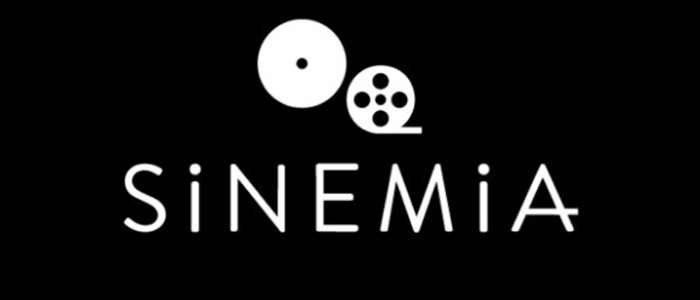 Things have been relatively quiet in the movie subscription world lately, but today is the day that changes. On the heels of AMC Stubs A-List's announcement earlier this morning, Sinemia has unveiled a brand new unlimited movie subscription plan that will cost $29.99 per month. The company has been offering unlimited plans to customers in Europe for years, and it sounds like they've landed on a sustainable price point to keep that model alive for U.S. audiences. Get all the details about the new plan below.
Sinemia put out a press release this morning touting what they're calling a "sustainable, reasonable model for seeing movies on an unlimited basis" – a not-so-subtle dig at competitor MoviePass, which has struggled to stay alive in the wake of significant financial losses and massive overhauls to its service that's resulted in a nightmare for its customers.
Here's what you need to know: for $29.99 per month, Sinemia is offering unlimited 2D movie tickets at any movie theater in the United States for any movie at any time. This plan, like all of Sinemia's services, is cardless, so you reserve your tickets online through their app and never need to worry about waiting around at a kiosk at the theater itself.
"While most of our plans are focused on the modern moviegoer who sees one, two, or three movies each month, we want to serve every type of movie lover and that includes frequent moviegoers looking for an unlimited tickets option," CEO Rifat Oguz said in a statement. "We've spent four years testing and fine-tuning our unlimited tickets model and are confident this is the right price to sustainably offer such a plan."
Without IMAX and 3D built into this new plan, I can easily see some hardcore movie fans thinking that AMC Stubs A-List is a better deal. Right now, the most important element of the movie ticket subscription wars seems to be location: if you live near an AMC that actually cares about theatrical presentation, A-List may be the way to go. If not, Sinemia seems like a strong contender with plenty of variety for you to choose from. (In addition to its new plan, Sinemia will also keep their family plans and tiered plans that offer one, two, or three movies a month with options for 3D and IMAX tickets.) If you're near an Alamo Drafthouse, the Alamo Season Pass may be your best bet.
All of these options seem better and more sustainable than MoviePass, which, ironically, began its service at a similar price point to Sinemia's new deal years ago. But last time I checked, MoviePass was rolling around on the ground trying to snuff out the fire that was consuming it, so I'm not sure if they're going to be able to put that out in time to resume its fight for supremacy among competitors who seem to have put some actual thought into its business models.