DC Universe Will Release One Episode Of Original Shows Each Week, But That Will Increase In 2020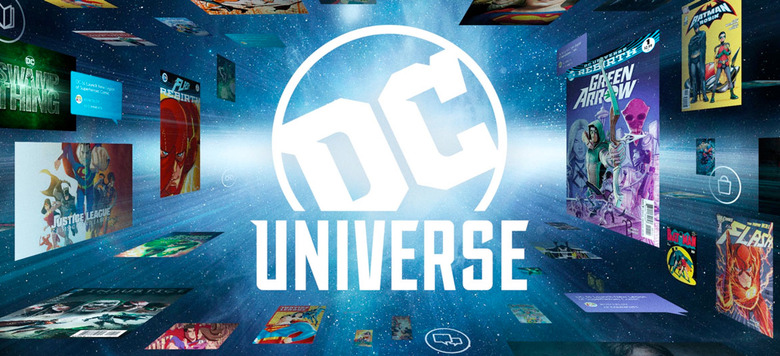 Over the weekend, the DC Universe subscription service officially launched, giving fans access to loads of comic books, movies, animated series and more from the world of DC Comics. The crown jewel of the DC Universe subscription won't arrive in October when the original series Titans debuts, but once it does, it will be the beginning of a constant stream of original programming week after week.
Beginning with Titans, DC Universe will debut one new episode of an original series each week. However, that will increase as time goes on and the number of original projects grows. Find out more about the DC Universe release plans below.
In a recent profile of DC Universe (via Variety), Warner Bros. Digital Networks president Craig Hunegs confirmed the plan to release a new episode of an original series each week, starting with Titans on October 12. With live-action shows like Swamp Things, Doom Patrol and Stargirl slated to follow, not to mention animated programming like Harley Quinn and Young Justice: Outsiders, they should have no problem keeping up with that schedule.
However, assuming all goes well with DC Universe and subscribers like what they're seeing out of the original programming slate from the streaming service, the output of episodes will increase. The hope is that DC Universe will be churning out two new episodes per week by 2020. If we assume that the inaugural shows from the DC Universe first year of launch get another season, then it only makes sense to increase the output of original episodes since they'll have continuing shows and also new shows debuting at the same time.
DC Universe Shows May Appear Elsewhere Outside the US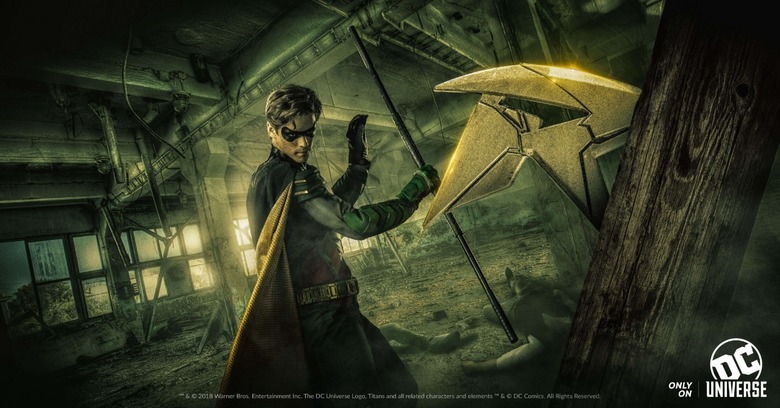 Even though the appeal of DC Universe is having a new place where DC Comics fans can find all of their favorite superheroes in variety of media, they might also be planning on getting some cash from licensing their shows out to another streaming service or platform.
Variety points out that Warner Bros. is supposedly trying to land a licensing deal for Titans so that it will be available on a service outside of DC Universe. However, before you think that you'll be able to wait to catch Titans later on a service like Netflix or Hulu, it should be pointed out that this licensing deal would only be for outside of the United States.
This is exactly what CBS did with Star Trek Discovery. While the show is only exclusively available on the network's CBS All Access service, outside of the United States the series canbe found on Netflix. That licensing deal pretty much covers the cost of the entire for CBS, so if DC Universe can work out a similar deal, it would certainly work in their favor. Other should could presumably follow suit as well.
Of course, Warner Bros. still has to see how fans receive Titans and the rest of their original programming. DC Comics fans are clearly craving more than what is being offered from the DCEU, especially with the disappointment that was Justice League. But so far Titans only seems to offer more gritty, dark comic book fare that feels like it's trying a bit too hard. Here's hoping that there's more to the series than that.