'Apostle' Trailer: Dan Stevens Faces A Cult In Gareth Evans' Netflix Horror Film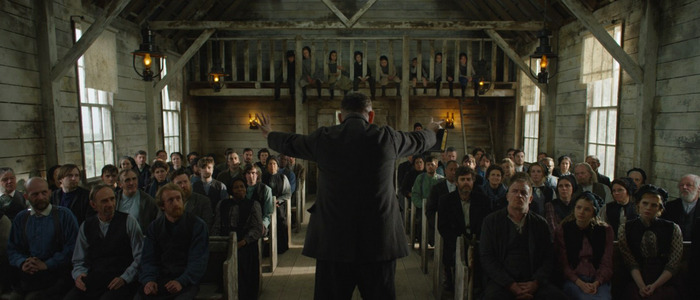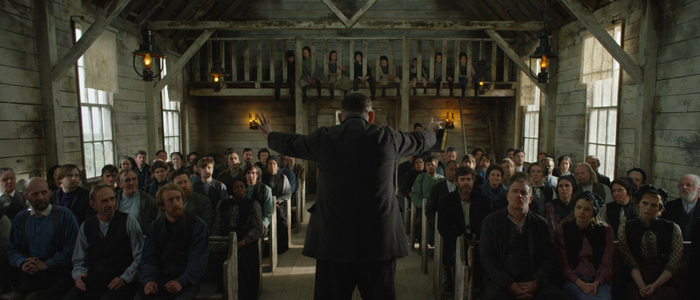 The Raid director Gareth Evans shifts from action to horror with Apostle. The upcoming Netflix film finds Dan Stevens going up against a religious cult that has kidnapped his sister. The film will premiere at Fantastic Fest this month before hitting Netflix in October. Watch the Apostle trailer below.
Apostle Trailer 
I don't know about you, but I'm a sucker for any sort of religious-based horror. Same thing goes for horror movies set in the past – let me at 'em. Apostle appears to push all those buttons, and more. Gareth Evans directs this horror flick set in 1905, with Dan Stevens trying to save his sister (Lucy Boynton) from a crazy religious cult. This is the second "man faces off against crazy cult" movie in recent months – Mandy, starring Nicolas Cage, has a similar premise.
Empire Magazine's Simon Crook was lucky enough to pay a set visit to Apostle, and was blown away by what he saw, as you can see below.
Heads up. The trailer for Gareth Evans' Apostle finally drops Sep 17. Was the only journo invited on set & the footage I saw is truly gobsmacking. Expect Ken Russell's The Devils for the 21st century. Full report in this issue's @empiremagazine pic.twitter.com/MKNqDKf0Id

— 💀 Simon Crook 💀 Silverweed Road out now (@sicrook) September 10, 2018
Comparing this film to Ken Russell's The Devils – a truly bonkers work, and one of my all-time-favorite movies – has me very excited. Co-star Lucy Boynton offered some insight into the film in an interview with Collider last year:
"It's slightly more story heavy than The Raid films," she explained. "It's about a cult and a guy goes to rescue his sister from the cult and I play the cult leader's daughter who slightly starts to realize the darkness of all that her fathers cult entails."
Speaking with Flickering Myth, Dan Stevens added:
"I can tell you that there is a bit of action in there...The Raid 3 might be. A lot of people keep asking me, 'is it The Raid 3 in disguise?' I'd love it to be. It's not. It's really, I hope, a pretty special work. It was a really unique experience, very, very tough shoot, but Gareth Evans is a wonderful, wonderful filmmaker – the Welsh Tarantino – he's quite something."
Evans' direction on the Raid films is extraordinary, and the V/H/S/2 segment he helmed –  Safe Haven, which is also about a cult – is one of the best entries in all of the V/H/S films. In summation, Apostle has a very real chance at being pretty damn incredible. Apostle will have its debut at Fantastic Fest this month, before finding its way to Netflix on October 12, 2018.
The year is 1905. Thomas Richardson travels to a remote island to rescue his sister after she's kidnapped by a mysterious religious cult demanding a ransom for her safe return. It soon becomes clear that the cult will regret the day it baited this man, as he digs deeper and deeper into the secrets and lies upon which the commune is built.