Men Of Tomorrow: 15 Actors Who Could Play A New Superman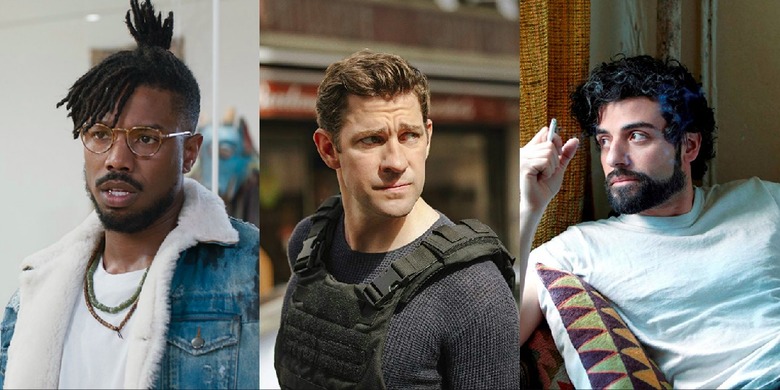 The big "S" on Superman's chest might as well be a big question mark at this point.
Earlier this week, we learned that Henry Cavill was reportedly leaving the role of Clark Kent/Kal-El after playing the part in Man of Steel, Batman v Superman, and Justice League. While nothing has been officially announced (and Cavill himself is trolling away on social media), it's a decision that makes sense. The DC superhero movies need a bit of a refresh, and a new Supes may be the way to do it.
So the /Film team sat down, put our heads together, and came up with a list of names. These are the actors we'd like to see suit up as the Man of Steel. Some are obvious, some are not. Some are likely, some are not. Most of them are completely honest choices and at least one of them is a total joke. But here are our 15 choices for the new Superman actor.
Michael B. Jordan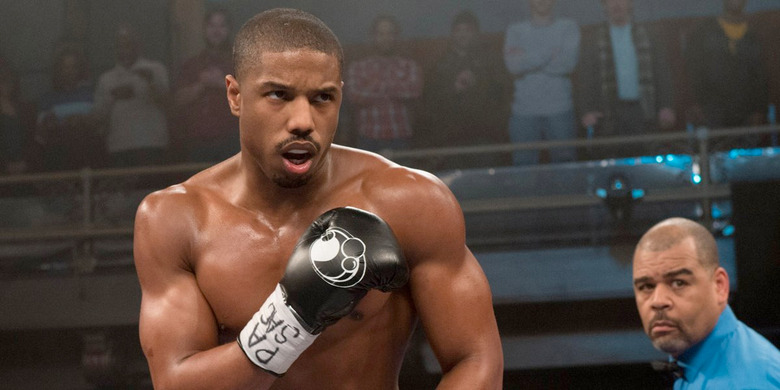 If you thought some fans were pissed about changing the race of comic book characters before, this one is really going to be a doozy. But honestly, there would be nothing better than having Michael B. Jordan playing The Big Blue Boy Scout. After all, he's already seen superhero action as Johnny Storm in the failed Fantastic Four, not to mention Chronicle, and he's totally ripped thanks to Creed. Beside the traditional heroics, Jordan has the demeanor and presence necessary for Superman.
But more importantly, Michael B. Jordan just played one of the best villains in the Marvel Cinematic Universe in Black Panther, showing an intensity that would be interesting to see in Superman. Furthermore, there's even a sequence where he has a little Clark Kent kind of moment, posing as a museum-goer with ulterior motives. But if you need to see how lighthearted he can be as the Daily Planet reporter, just check out his comedic performance in That Awkward Moment. (Ethan Anderton)
Glen Powell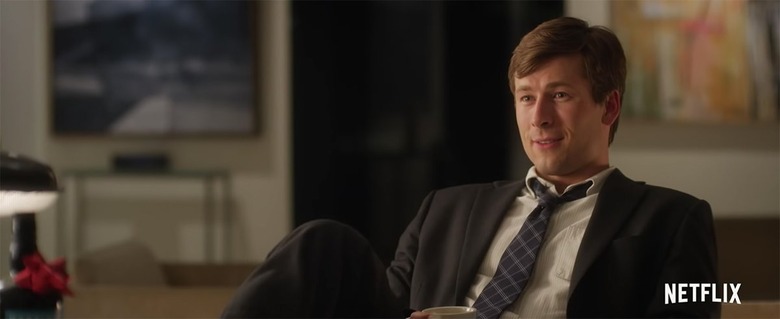 Many of Superman's best stories are also great Clark Kent stories, and while Glen Powell may not instantly strike me as a typical nerd, I think he'd make one hell of a Clark. The relationship with Lois Lane is key, and Powell is quickly becoming a reliable rom-com star with performances in films like Set It Up and The Guernsey Literary and Potato Peel Society. (I mean, let's just go ahead and cast Zoey Deutch as Lois while we're at it – she'd be great in that part.) Powell has a traditional All-American vibe to him that would work wonderfully for Clark – maybe he's working as an intern at a modernized version of The Daily Planet, which is now a popular podcast or something. He could bulk up just a bit for the Superman part of the equation, and while many of his characters have had a mischievous twinkle in their eyes, I think he could drop that and instead project a sense of innate goodness as a new Man of Steel. (Ben Pearson)
Henry Golding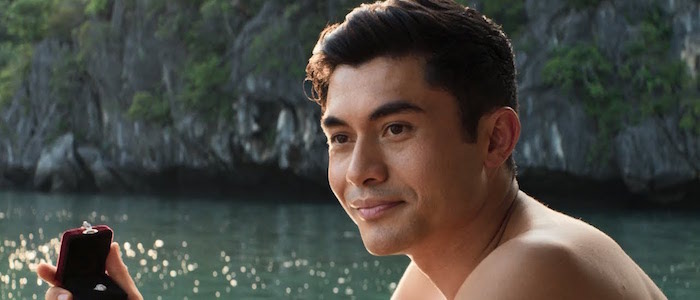 As soon as Henry Golding flashes his mega-watt style at the camera in Crazy Rich Asians, you know you're looking at a movie star. Golding's journey from travel show host to in-demand leading man was an unexpected one to say the least. There are plenty of stories about his "discovery" — how he was referred by an accountant, how Crazy Rich Asians director Jon M. Chu fell in love with Golding's Instagram, how he landed another major movie role immediately after his first film role ever. But all of them don't get to the bottom of why Golding is such a heartthrob: it just comes natural. The half-Malaysian, half-British actor radiates an easy confidence that feels even more unvarnished because of his lack of an acting background — the perfect kind of home-grown authenticity you need in a Superman. There's also a earnestness to him that matches Superman's much more elusive alter ego, Clark Kent. Golding is already a real-life Superman and a leading man lying in wait — it's time for him to shine. (Hoai-Tran Bui)
John Krasinski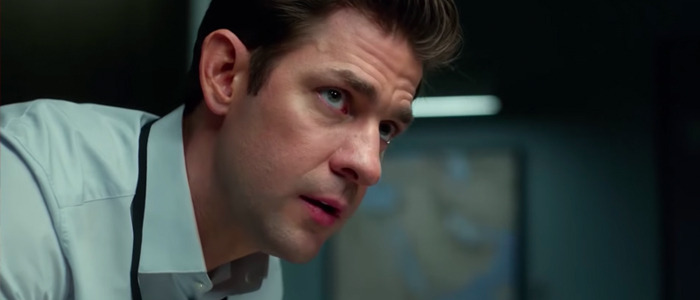 It's easy to call Superman a boy scout, a goody-two-shoes, but that's part of his appeal. Superman is the greatest superhero of all time because he has unlimited power but chooses to be a good, a decent person who always does the right thing. And it's easy to imagine John Krasinksi "Aw, shucks"-ing his way into those blue tights and red cape like a pro. The former The Office star has spent years trying to shake off his goofy comedic persona and he's proven himself to be a thrilling presence behind the camera and in front of it. So it's time for him to be a superhero and few characters will make better use of his classical good looks and inherent all-American wholesomeness. Krasinski may no longer play dorks, but that side of him would make him a perfect Supes – the awkward Kansas kid with the power of a god. (Jacob Hall)
Armie Hammer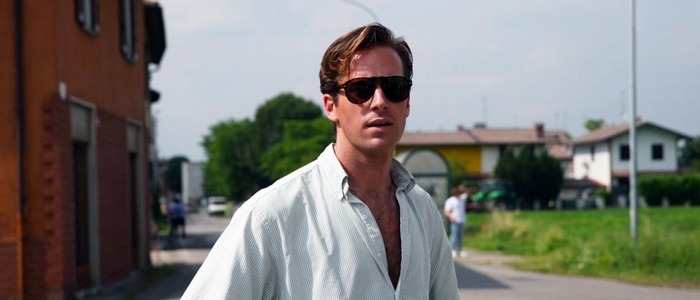 It's a crying shame that the only true American hero that Armie Hammer has played is The Lone Ranger. However, there was a time when Armie Hammer was slated to play another DC Comics character. Back when George Miller was working on a Justice League movie, way before the start of the DC Extended Universe, Armie Hammer was going to be Batman. Unfortunately, the project never got off the ground. But why not let Armie Hammer have another crack at DC Comics glory?
It's not hard to imagine him as both Clark Kent and Superman. Armie Hammer is charming and affable and would have no problem tapping into the more awkward and goofy side of Clark Kent. Meanwhile, he also has a commanding presence, as we've seen in the likes of The Social Network and The Man from UNCLE (co-starring Henry Cavill), and he could easily put on the cape to play the version of Superman fans have wanted to see realized for years. Plus, maybe one day Timothee Chalamet can come in and play Jimmy Olsen, and there can be this weird sexual tension between him and Superman all the time. (Ethan Anderton)
John Boyega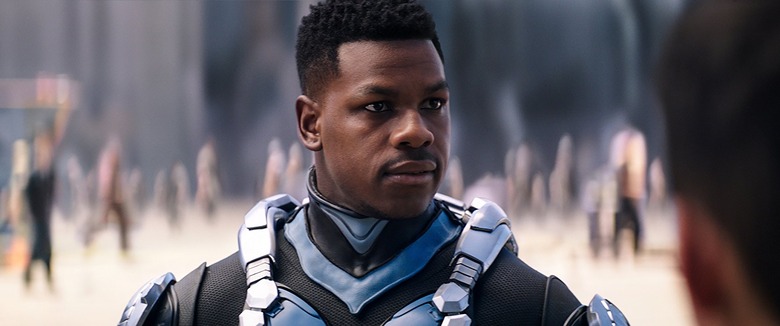 What if Kal-El was a black Kryptonian whose spaceship crash-landed in London? If Warner Bros. is looking to find an even more different take on Superman, why not go all the way with it? Give Boyega the part and let him bring some swagger to the role. He's built his career playing good guys who ultimately make the right decision, so why not give him the opportunity to take that archetype to its logical conclusion? I can already hear the whiners in the comments section: "But Superman is an American character!" Give it a rest, guy. Boyega is charismatic, athletic, and a movie star through and through, and with the right filmmakers around him, it would be super cool to see him fly around with an "S" on his chest and provide a beacon of hope in a bleak world. (Ben Pearson)
Rami Malek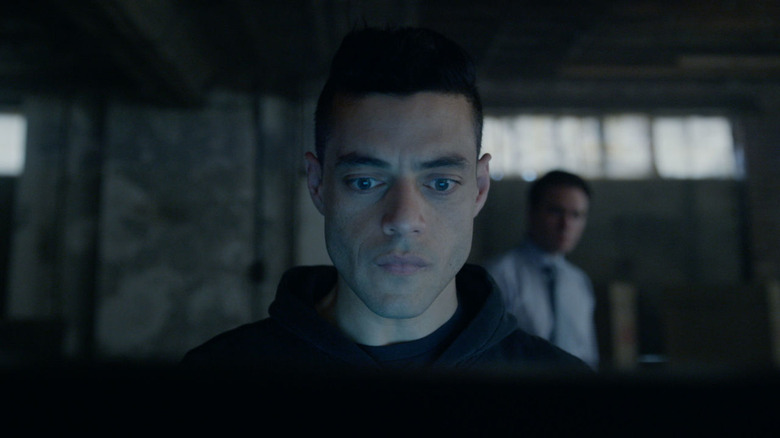 With his bulging eyes and boyish good looks, Rami Malek doesn't seem like the conventional actor for Superman. But it would be a radical casting choice that could give Warner Bros.' DC cinematic universe the kickstart it needs. Malek has earned an Emmy for his role as the antisocial hacker Elliot Alderson in Mr. Robot but has proved to be an accomplished character actor in everything from the family-friendly Night at the Museum franchise, the HBO wartime series The Pacific, and the upcoming Queen biopic, Bohemian Rhapsody. Through all these wildly different roles, Malek nails a certain brand of wide-eyed vulnerability — aided, of course, by his own natural physical attributes. But Malek shouldn't be defined by this vulnerability — as much as he seems like he's on the verge of falling apart in his spectacular Mr. Robot performance — you just watch any talk show interview with him to see how goddamn charming he is. He's an It Boy just waiting to happen, and Superman would be the perfect role to tap into that. (Hoai-Tran Bui)
Ryan Gosling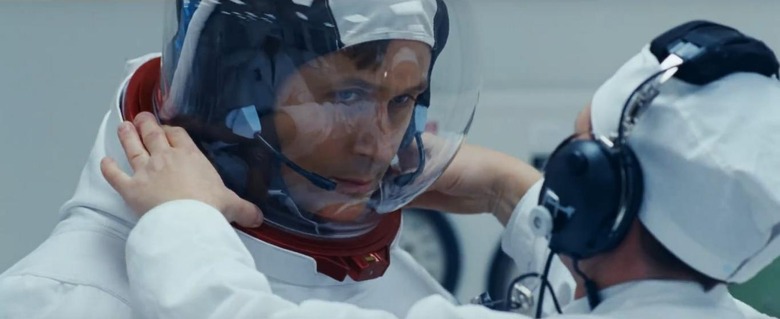 Okay, casting someone as popular as Ryan Gosling as Superman may seem like the obvious, eyes-rolling-int0-the-back-of-your-head choice, but hear me out. Gosling may be one of the more popular actors working today, but he radiates a quality missing from so many other movie stars: decency. No matter the whole, there's something gentle about this guy, something that suggests he'll take care of you and care about you, no matter what. And for all of his power, this is what makes Superman so special. He could crack the Earth open like an egg, but he instead chooses to protect it from every threat imaginable. Gosling, soft-spoken, inherently melancholy, unusually kind, would make for a wonderful protector. (Jacob Hall)
Andre Holland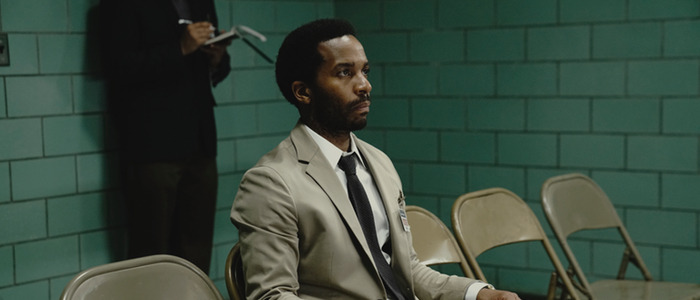 In addition to being an incredible actor, Andre Holland excels at playing outsiders. In The Knick, the actor played the lone black face in a hospital in 1900's New York. Holland's character had previously spent time in Europe, where he was welcomed and treated as an equal. Once he came to America, however, he became the subject of scorn and prejudice. A similar fate awaits him in Castle Rock, where he once again is one of the only African Americans as far as the eye can see, this time in a New England town. Superman is the ultimate outsider – someone not of this world, striving to fit in. In both The Knick and Castle Rock, Holland's characters struggle to maintain their composure even when going up against unabashed racism. He's also incredibly charismatic, bringing am unbeatable coolness to any part he plays. All these factors combined would work wonders to make him a great Man of Steel. (Chris Evangelista)
Nicolas Cage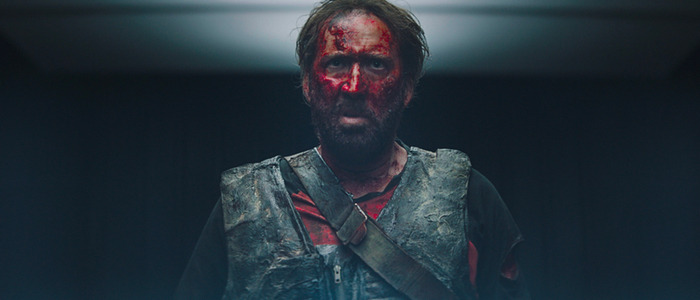 Alright, I'm sure you think I'm suggesting Nic Cage for Superman as a joke. "Ha ha," you're thinking. "This is all a goof, and a reference to that time Cage almost played Superman in Tim Burton's never-made film Superman Lives." But I swear – this isn't a joke. I know Nicolas Cage has turned into a walking, talking meme at this point, but here's the thing – he's a great actor. Sure, he tends to play over-the-top weirdos in low-budget crap now, but he still has the chops to turn in a great performance. If you don't believe me, just check him out in Joe or Mandy. Cage is a pro, and he takes every part – no matter what the film – extremely seriously. Sure, the actor is a bit of a weirdo, but I'd argue that plays perfectly into the Superman persona. Superman is an alien, from another world. Who better to play an out-of-this world character than Nicolas Cage? I know Cage isn't in the best shape at the moment, but that's fine. Imagine him playing an older, wearier Man of Steel. And imagine him bringing that trademark Nicolas Cage intensity to the part. Don't lie: you'd watch that. (Chris Evangelista)
Oscar Isaac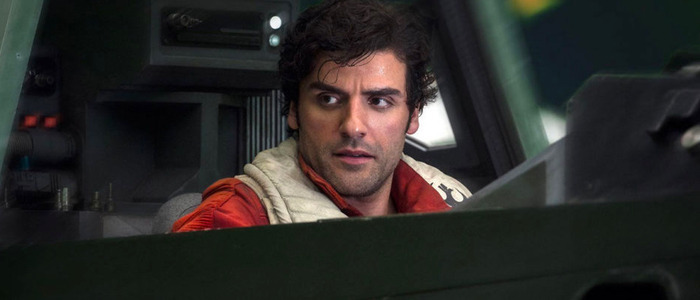 Armed with a dangerously alluring hair swoop and eyes that can stare into the depths of your soul, Oscar Isaac may just be too sexy to play Superman. Isaac looks and acts like a bad boy with a heart of gold — and maybe that's just what we need for the Man of Steel. But let's not forget that this Guatemalan-American actor has a truly impressive range — he can jump from playing the rakish flyboy Poe Dameron in Star Wars, to the demure folk singer in Inside Llewyn Davis, to a sociopathic genius (with killer dance movies) in Ex Machina. He can be whatever Superman needs him to be, whether it's the charismatic capital "G" good hero or his mild-mannered alter ego. He's got the range to perfectly embody both those roles, and embody them with zeal. And with Warner Bros. adamant on giving Superman some fresh twist, why not make him a charming bad boy instead of a brooding loner? Plus, again, have you seen that hair? (Hoai-Tran Bui)
Daveed Diggs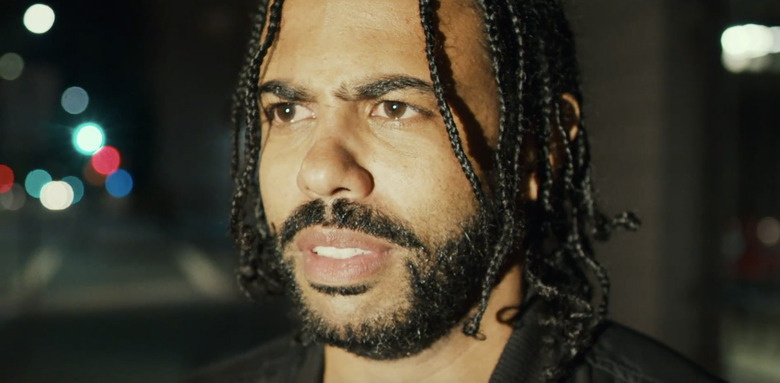 After hearing him perform multiple roles in Lin-Manuel Miranda's Hamilton and then seeing his jaw-dropping work in this year's Blindspotting, I'm convinced Daveed Diggs can do anything. Blindspotting is admittedly a strange comparison point for a Superman movie, but hear me out: in that movie, Diggs plays a man who is vulnerable and traumatized but also able to turn on the charm when he wants to. Warner Bros. needs someone with that type of range to embody Superman, a character who is often troubled by what he sees in the world but possessing the resolve to leave it a better place than it was when he landed here. Casting a black actor would be an opportunity not only to provide inspiration to those who never thought they'd see a black Superman, but it could also open up some fertile storytelling ground for the character that we haven't seen explored before in half a dozen other movies. WB could lean into that (what is Superman's relationship like with the black community?), or just as easily ignore it and let the character's actions drive the story instead of his heritage: both could make for a fascinating take on the hero unlike any big-screen interpretation we've seen thus far. (Ben Pearson)
Michael Mando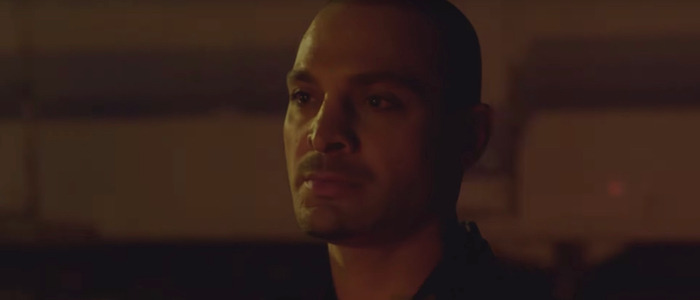 Like it or not, Superman is an inherently political character, especially in 2018. Here's an illegal immigrant who falls to Earth, is raised in America, and dedicates his life to bettering the world even as many call him a threat and a monster. Sound familiar? It should. So casting an actor like Michael Mando in the role would help transform that subtext into something all the more powerful and beautiful. Mando is best known for his work as Nacho on Better Call Saul, but he's a thrilling actor, one with enormous range and movie star good looks. And quite frankly, we already have enough white superheroes. (Jacob Hall)
Henry Cavill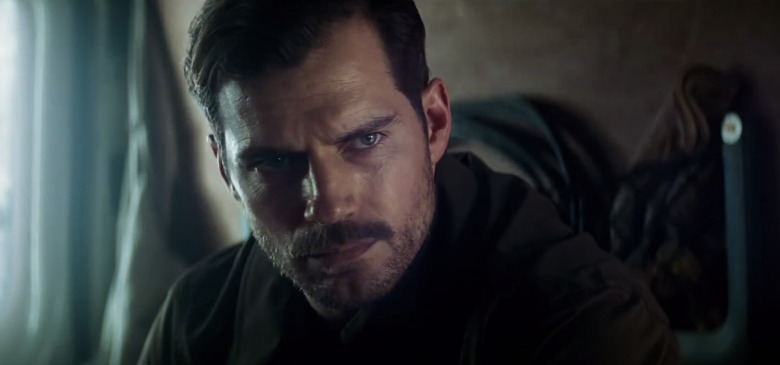 What a twist! The impetus of this entire dang list was Henry Cavill's reported exit from the role of Superman. But here's the thing – Cavill could make for a great Supes...in someone else's hands. The actor certainly looks the part – have you seen him? He's handsome as hell, and ripped. But more than that, his work in films outside of the DCEU – The Man From U.N.C.L.E. and Mission: Impossible – Fallout – proves that he has the goods. The problem: the DCEU never served him well. To add insult to injury – Cavill was finally coming into his own as Superman. While Justice League as a whole is a disaster, Cavill's Superman in that film is great. Well, not at first. At first he comes back from the dead as a murderous rage monster. But once he gets over that, Cavill's Superman turns into the corny, aw-shucks type of Superman that the part calls for. Man of Steel and Batman v. Superman made the mistake of making Superman a brooding, angry loner. That's not Superman – that's Batman. In the right hands, Cavill could've made for the best Superman since Christopher Reeve. He deserves another chance. With another, better filmmaker. (Chris Evangelista)
A CGI Re-creation of Christopher Reeve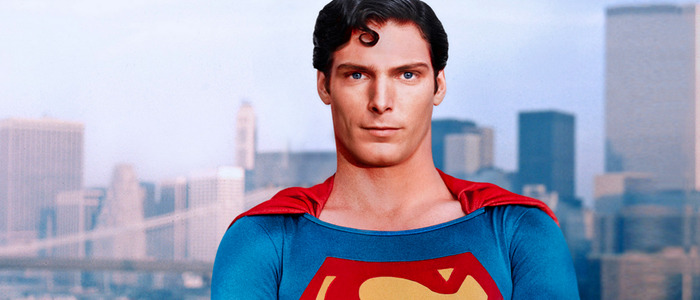 Lets face it, Christopher Reeve is the best Superman and I don't think anyone is going to surpass his iconic performance in Richard Donner's Superman and the subsequent sequels. But Christopher Reeve died in 2004 you say? Why let that stop Hollywood?! We've already seen the advancements in digital de-aging in the Marvel films, and there have been dozens of actors who have already been brought back to life using visual effects (Peter Cushing in Rogue One, for example). In fact, Hollywood already gave Reeve a CG body in this 2000 super bowl advertisement. We're already halfway there.
We live in Trump's post-apocalyptic future, where Henry Cavill should not be allowed to turn down an appearance as the Man of Steel in Shazam. How dare he have the right to say no?! Recreating Reeves in CG would allow Warner Bros the ability to completely control not only the actor, but also the performance – zinging left or right depending on whatever direction they want to head on that week. "Fire Zack Snyder, hire the director of those Avengers movies, that will fix everything!" Make some phone calls, sign some contracts. "We need Superman to be dark and brooding!" Push some buttons. "We need him to be hopeful and optimistic!" Push some buttons. And best of all, a CG Reeves Superman doesn't have contractual obligations over his facial hair. Who cares about art and storytelling – this franchise is just another product of a mega corporation. So the real question is: why not CGI Christopher Reeves? (Peter Sciretta)