Netflix Ads Could Lose Streaming Service 1/4 Of Its Subscribers, Study Says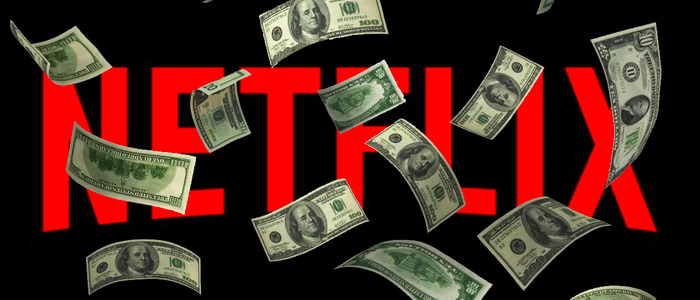 One of Netflix's biggest upsides is that it is ad-free. Well, except when you first open the website and are bombarded with an automatically-playing trailer for the latest Netflix original. But that's relegated to the homepage, not to within the movies or shows themselves.
However, recently Netflix announced that it would be experimenting with non-skippable ads promoting its other programming. And a new study says that the addition of Netflix ads could have lasting consequences for the streaming service.
According a recent study by Hub (via IndieWire), about a quarter of 1,612 U.S. TV viewers between the ages of 16-74 surveyed said that they would unsubscribe from Netflix if the streaming service added ads. Specifically, 23% said they would unsubscribe, while 41% said they would definitely or probably keep their subscription. 37% remained undecided.
In the release accompanying the survey, Hub principal and study co-author Peter Fondulas said:
"When we ask subscribers what they consider to be the most attractive features of Netflix, the fact that it's ad-free consistently ranks toward the top of the list. For the moment, that remains a key distinguishing characteristic of the service, especially as other OTT providers attempt to compete with high-quality original shows of their own."
However, these numbers are under the condition that Netflix pricing remain the same despite the addition of ads. If subscription rates were hypothetically lowered by $3 a month, the Hub survey found that only 16% of viewers would cancel their subscriptions, while 50% would definitely or probably stay on board.
That's likely similar to Hulu's model, which allows subscribers to pay a higher price point for an "ad-free" service. But both ad-free and "limited ad" experiences — and deliver exactly what's expected. On the other side of the spectrum, Amazon Prime sometimes includes interstitial ads for its own programming — which likely be similar to what Netflix has in mind.
This study comes on the heels of Netflix's experimentation with a new feature which interrupts binge watching sessions by inserting "full-screen videos, personalized to the user, featuring content Netflix would have otherwise suggested elsewhere in its user interface" in between episodes. It was a test feature that immediately sparked outrage among subscribers who pay for the one big service that still avoids ads. It's like Netflix's homepage algorithm invading your nice binge-watch session of American Vandal to yell that "you should totally watch Insatiable."
But if users are offered differently-priced packages for ad-free or limited ad experiences, then there probably wouldn't be a dramatic drop-off. It's just a matter of Netflix being transparent with its subscribers. And maybe stop trying to make us watch Insatiable.