'The Good Place' Season 3 First Look: What The Fork Happened At The End Of Season 2?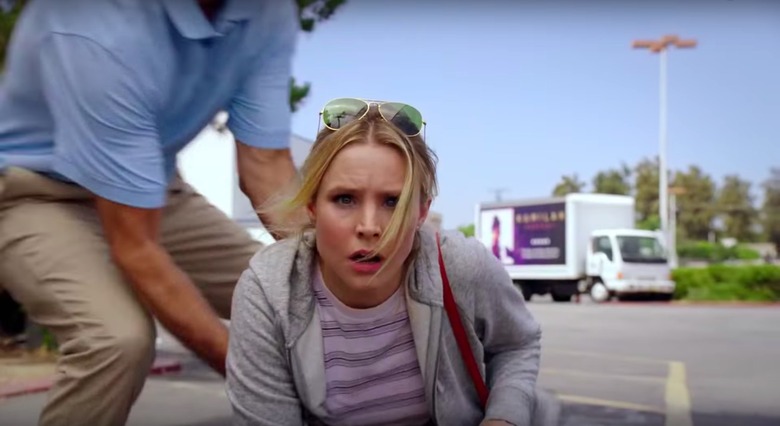 The season 2 finale of The Good Place left many fans wondering, "What the fork just happened?" What's reality? What's a dream? What new heights is this show taking us to?
Mike Schur's wildly ambitious NBC comedy never ceases to surprise us, which is what makes The Good Place season 3 all the more anticipated. But the plot of the third season still remains a mystery, even after NBC has dropped a "First Look" at the season. However, this The Good Place season 3 first look does finally give us an explanation of what exactly happened at the end of season 2.
The Good Place Season 3 First Look
The first look at season 3 of The Good Place is more of a (spoiler-filled!) recap of the past two seasons than a glimpse of new footage. We get brief flashes of new scenes with Michael (Ted Danson) and Janet (D'Arcy Carden) discussing the wonders of gumball machines at their center of operations, and another look at the season's very first scene in which Michael heads to Earth to save the lives of Eleanor (Kristen Bell), Chidi (William Jackson Harper), Tahani (Jameela Jamil), and Jason (Manny Jacinto).
All that this first look tells us is that the season 3 premiere backtracks a little, showing how Michael sets up the little experiment to prove that Team Cockroach deserves a spot in the Good Place. But it does confirm that big lingering question that we all had at the end of season 2: Did they all really come back to life or were they in some afterlife simulation? The answer: They are alive and back on Earth. This has some fascinating ramifications that I'm sure The Good Place will address — Schur has hinted that this could have some major consequences, as bringing the four of them back to life is "changing the timeline on Earth."
I have no idea what to expect with The Good Place season 3, and that makes it all the more exciting. This is a comedy that isn't afraid to push boundaries and do something wildly different each season, so there's no question that season 3 will be like nothing we've seen before.
The Good Place returns to NBC for its third season on Thursday, September 27, 2018 at 8/7c.
NBC's The Good Place follows Eleanor Shellstrop, Chidi Anagonye, Tahani Al-Jamil, and Jason Mendoza as they seek redemption in the afterlife, aided by Good Place Architect, Michael, and a human-esque repository for all of the knowledge in the universe, Janet.