The Morning Watch: Defending Slytherin House, The Fashion Of Jeff Goldblum & More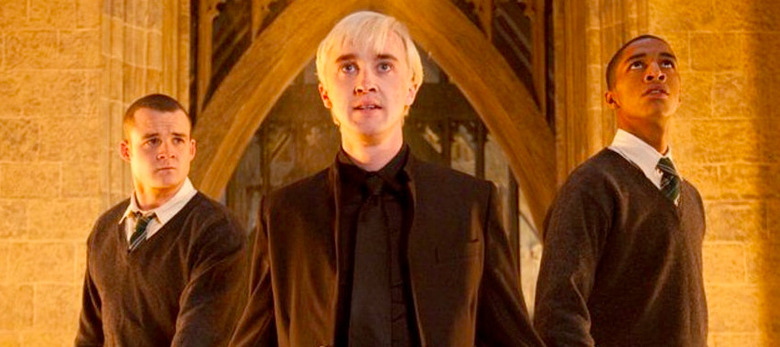 The Morning Watch is a recurring feature that highlights a handful of noteworthy videos from around the web. They could be video essays, fanmade productions, featurettes, short films, hilarious sketches, or just anything that has to do with our favorite movies and TV shows.
In this edition, watch a passionate defense of those dastardly witches and wizards who are in Slytherin house at Hogwarts School of Witchcraft and Wizardry. Plus, Jeff Goldblum breaks down his most iconic fashion choices over his Hollywood career, and get a video recap of 97 Easter eggs from Hulu's original series Castle Rock.
It's no secret that Slytherin house has quite the bad reputation at Hogwarts School of Witchcraft and Wizardry, and some real jerks from the magical world count themselves as proud members. However, the folks at Screen Prism decided to defend Slytherin house, because we all have light and dark in us.
Next up, if our constant updates about the Easter eggs on Castle Rock aren't enough, maybe this collection of them on video from ScreenCrush will satisfy your hunger for all references to the works of Stephen King. Did you catch all these the first time around? Maybe it's time to rewatch all of Castle Rock now that the first season is over.
Finally, Jeff Goldblum gets very Jeff Goldblum-y as he looks back down on his fashion looks from the red carpet over the years for Vanity Fair. Honestly, fashion isn't our jam, but this is 15 minutes of pure Jeff Goldblum magic that we knew you wouldn't want to miss out on. It's the best way to kick off your weekend.