'South Park' Teases Its Own Cancellation In New Trailer For Season 22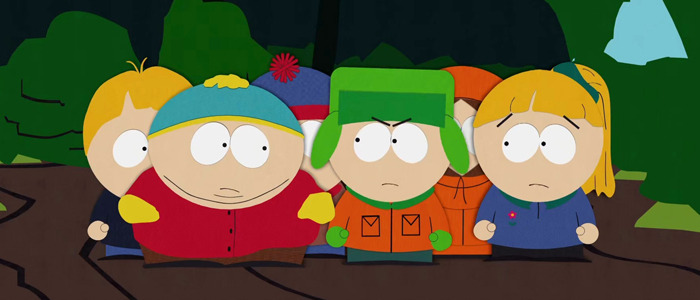 South Park has been on Comedy Central since 1997, making it one of the longest-running animated comedies in history. But is it about to come to an end? A new trailer for South Park season 22 teases the show's own cancellation, leaving us with more questions than answers.
South Park Season 22 Trailer
Wait, what?
Is Comedy Central really going to cancel one of its highest-profile shows? It's true that the past couple of seasons of South Park haven't quite lived up to the show's previous heights. The show, which quickly became known for its timely riffs on current events, took a downward turn when it leaned into the 2016 election. The most recent season didn't focus as much on politics, but still felt tied down by creative decisions it had made in the past. (The past few seasons have featured episode-to-episode continuity, whereas episodes in earlier seasons primarily stood alone.)
In 2011, series creators Trey Parker and Matt Stone released the meta episode "You're Getting Old," in which the character of Stan becomes cynical about the world and everything begins to look like crap to him. It was one of the rare moments when the show actually seemed to be on the brink of ending, but Parker and Stone kept it alive. Is this another case of the duo getting fed up with their show, or just a gimmick to get people talking about the show when they may not have otherwise? (If it's the latter, mission accomplished.)
If South Park does actually end this season, you can bet that won't be the last time we hear from Cartman, Stan, Kyle, and Kenny. The brand is too strong to just let it die completely, and I wouldn't be remotely surprised to see Parker and Stone shift over to making more South Park video games like The Stick of Truth and The Fractured But Whole to continue the adventures of those foul-mouthed fourth-graders for years to come.
I reached out to Comedy Central for more information but didn't hear back; we'll update this story if they respond.
Thank you
Tune in Wednesdays starting September 26#cancelsouthpark https://t.co/rJ9vkFj5Vv

— South Park (@SouthPark) September 12, 2018
That's great!
The new season starts in 14 days#cancelsouthpark https://t.co/Ejs9F60lDd

— South Park (@SouthPark) September 12, 2018
That's awesome!
Don't miss the premiere September 26#cancelsouthpark https://t.co/epyJtQPnQb

— South Park (@SouthPark) September 12, 2018