Phil Lord & Chris Miller Conduct 'Business As Usual' In Potentially Meta Workplace Comedy Series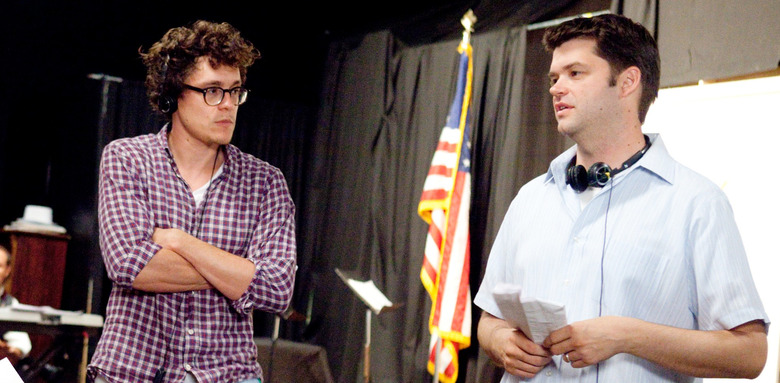 Phil Lord & Chris Miller are known for their meta sense of humor that references the world in which their stories take place. The 21 Jump Street franchise, The LEGO Movie and soon Spider-Man: Into the Spider-Verse all make references to the cinematic world itself as well as the real world outside of it. Now their next TV series might also be taking that same approach.
NBC is currently working with the writing, producing and directing team of Lord & Miller on a new single-camera workplace comedy series called Business As Usual, and when you hear the logline, you just might find a parallel with some stuff going on in the real world, specifically the entertainment industry.
Variety has word on the Lord & Miller comedy series, on which they were serve as executive producers. Joining them will be Hayes Davenport (Eastbound & Down, Vice Principals), who is also writing the series, which is about "everyday employees at a company in crisis, trying to keep their jobs and maintain their relationships as their workplace goes insane." Sounds innocuous enough, but the title has raised some eyebrows among those paying close attention to entertainment news.
You see, "business as usual" is a fairly common phrase when people are trying to keep a tense situation as calm as possible. But remember that 20th Century Fox is in the midst of being acquired by The Walt Disney Company. When Fox Television Group heads Gary Newman and Dana Walden spoke about the merger at the TCA winter press tour earlier this year, they kept saying they were conducting "business as usual," even though it seems like that's not the case.
It just so happens that this Business As Usual series is being produced by 20th Century Fox Television. Could this series be a parallel representation of what's been happening behind the scenes as Disney begins to take over 20th Century Fox? I can't imagine they'll have a series focusing on two entertainment giants, simply because that's too easy for Lord & Miller, but perhaps we'll see something along the lines of Butter, the movie about a butter carving competition in Iowa that actually serves as a metaphor for the Iowa caucuses from the 2008 Democratic primaries.
Of course, this is merely speculation, and there's a chance this could innocently be about the challenge of working for a company that is in the midst of some kind of crisis. We'll find out when/if the series makes it to NBC's upfronts since the network has only given the project a script commitment at this point. But since multiple networks went after the series, they'll likely see this one through to the end. Stay tuned.