Saying Goodbye To Johnny Depp: How To Let Go Of One Of Your Former Favorite Actors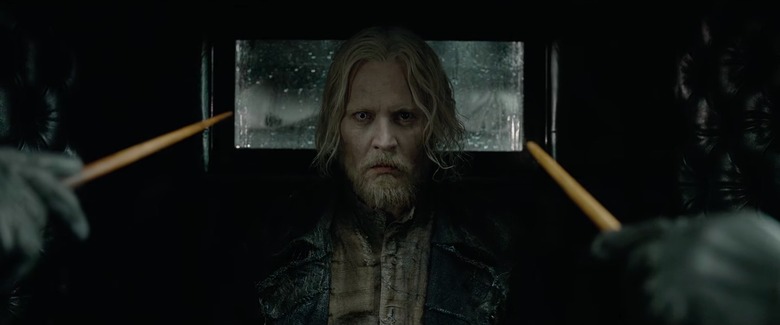 (Welcome to The Soapbox, the space where we get loud, feisty, political, and opinionated about anything and everything. In this edition: a former Johnny Depp fan struggles to let go.)
Who would have thought that, one day, the name "Johnny Depp" would become a dirty word?
Johnny Depp used to be one of Hollywood's brightest stars. He was attractive, alternative, zany and cool. He was the offbeat art kid's entryway into Hollywood idolization. He was awesome.
Now, though? Depp is a tired mess of his former self. Growing older is something that can't be held against anyone, but aging disgracefully certainly can. He's an actor trying to hold onto his youth in the worst ways. He's a caricature of his former self. Worst of all, he's now plagued with scandal.
So how does someone who used to love his work deal with this?
Life as a Johnny Depp Fan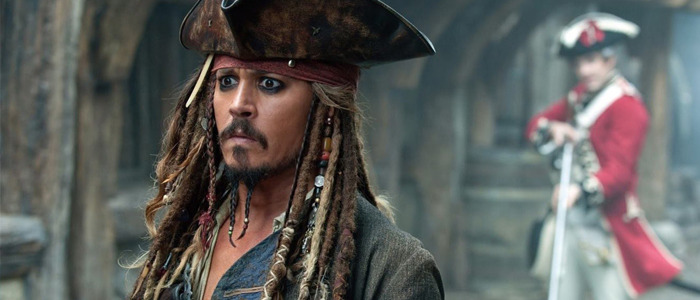 My interest in Hollywood began at an early age, but despite my love for movies, I never got into the '90s fangirl trends of buying magazines dedicated to Leonardo DiCaprio and Jonathan Taylor Thomas. As much as I was (and still am) a dork, I always had a "too cool for school" streak, which is probably what attracted me to Depp and his filmography. I loved how he was a beautiful actor who didn't want to rely solely on his looks to get by in the industry. His roles in Edward Scissorhands, What's Eating Gilbert Grape?, Cry-Baby and Benny & Joon defined him as the thinking girl's heartthrob, the type of actor who took his fans on creative, strange, and gripping journeys.
I was such a fan that when I happened to buy an edition of The Celebrity Black Book, a book full of actors' fan mail addresses, I gathered the courage to send Depp a fan letter, one of the few fan letters I've ever sent in my life. I never got a response back, but I wasn't sure if I was even looking for a response; I was happy enough knowing my letter would be among the monstrous pile of stuff I'm sure he received on a daily basis. I'm pretty sure I also tried to draw a portrait of him as a way to practice realistic portraiture. Whatever became of that drawing is anyone's guess.
I continued to be a fan throughout the early part of Depp's Pirates years and even went to see Sweeney Todd: The Demon Barber of Fleet Street solely because Depp was in it, even though I knew the film would not stand up to any of the Broadway versions.
So when Depp's star did truly begin to fall, I was heartbroken.
The Downward Slope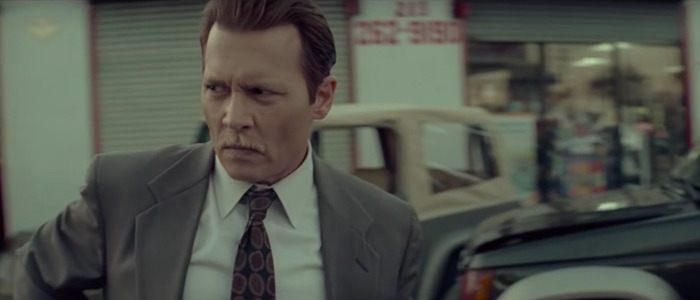 Some might argue that Depp's downward spiral started around 2010 and 2011, when The Tourist bombed at the box office and Depp did yet another costume-heavy turn as the Mad Hatter in Alice in Wonderland. Unfortunately, the latter is also another film I saw solely because of Depp and it was and still is terrible. 2011 also saw yet another entry in the on-life-support Pirates franchise, Pirates of the Caribbean: On Stranger Tides. Again, it was a film I saw just because Depp's name was attached and hated it.
While Alice in Wonderland and the later entries in the Pirates series weren't great, they still found an audience and were able to financially justify themselves by their monetary returns. But 2012 is when Depp truly started becoming a star past his prime. Even though his uncredited role in 21 Jump Street took fans by surprise and made people chuckle, his subsequent role in Dark Shadows bored audiences. His 2013 follow-up,The Lone Ranger, quickly became an infamous bomb. There's also the fact that Depp was derided by many for taking on the Native American character Tonto and possibly imbuing it with the same stereotypes he said he was trying to erase from the character.
His last "serious" acting role was probably Whitey Bulger in Black Mass in 2015, which was better received than many of his other recent films. But his previous film that year, Mortdecai, was deeply unpopular, with the Rotten Tomatoes critical consensus calling it "aggressively strange and willfully unfunny."
Even big budget films like Murder on the Orient Express and the Fantastic Beasts series aren't reviving Depp's career. Of course, those films have issues beyond Depp, but they do little to instill new and positive thoughts about the actor.
The Fantastic Beasts series, for instance, didn't do any favors for itself when the first film was released in 2016, the last year before the Me Too era. Even though Depp's role was a surprise in the film, many people were angered to see him so soon after news broke of physical abuse charges levied by his ex-wife Amber Heard. That anger grew even more heated when Depp wasn't recast for the sequel. Instead, J.K. Rowling, Harry Potter creator and Fantastic Beasts screenwriter, defended the casting decision. As she wrote on her site, "As David Yates, long-time 'Potter' director, has already said, we naturally considered the possibility of recasting. I understand why some have been confused and angry about why that didn't happen...Based on our understanding of the circumstances, the filmmakers and I are not only comfortable sticking with our original casting, but genuinely happy to have Johnny playing a major character in the movies."
Depp's latest film, City of Lies, a portrayal of the investigation of the murder of Notorious B.I.G., is also mired in controversy. The film was pulled from its original September 7 release date, according to Deadline, not long after "the film's location manager sued Depp, accusing the actor of assault and battery on the set in April 2017." According to The Wrap, the lawsuits continue to rack up, with Israel-based Bank Leumi filing lawsuits against Miramax and Global Road Entertainment, claiming that the bank "is owed millions in unpaid guarantees on the real-life crime drama."
All of this bad news would be enough for one actor's career. But for Depp, the problems continue.
Depp's Rolling Stone Travesty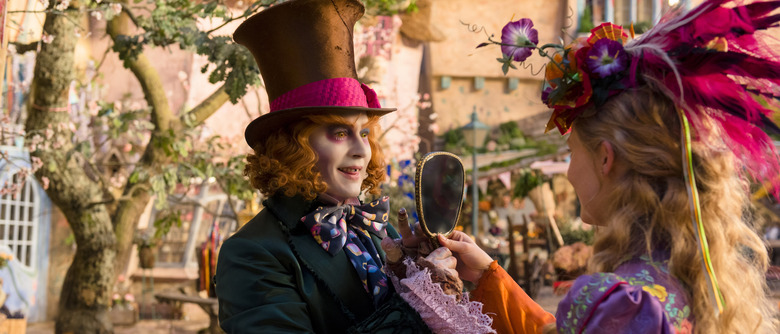 There's a lot Depp has to contend with in his life – legal issues, abuse claims, the death of his mother Betty Sue, which occurred during his relationship with Heard. And then there's that Rolling Stone interview, most damning interview he's been the subject of. The biggest tragedy is that it's he himself who's doing the damning, and he doesn't even know it.
I read the interview, hoping against hope that perhaps I could find a kernel of closure. At this point, I had given up on being a fan and now just wanted to know what triggered the descent into the abyss. What I got was an ugly, sad, and even angering inside look at a man who was spiraling out of control and thought of himself as a victim of life.
The article goes in-depth about his daily routine. A wine-drinking and hash-smoking fest that lasts for 72 hours. A lavish three-course dinner of pad thai, Peking duck and gingerbread. Depp's own entry into the room, singing "Oh My Darling Clementine." A Dracula-esque scenario in which the writer literally stays up with Depp throughout the night and into the day as Depp relives his life and the lives of his own idols.
The profile reveals even more legal woes for Depp – he's suing the company who used to oversee his money, The Management Group, "for negligence, breach of fiduciary duty and fraud." His sister Christi is also tied up in the suit, since Depp alleges that TMG gave her and Depp's assistant $750,000 without his consent. Depp is seeking over $25 million. A personally deep cut is when Depp finds humor in a blatantly offensive and confusing joke Don Rickles made to Sugar Ray Robinson during a Dean Martin roast. "I want to thank Sugar Ray Robinson, who said to Rocky Graziano, 'Hey baby you're hurting me,'" Rickles is quoted as saying during the roast. "Sugar Ray is a great champion. Sugar, we would ask you to talk, but you know the blacks, your lips lock."
Rodrick writes how Penelope Cruz said that Depp could play Jack Sparrow into old age. "But," he rebuts to us readers, "the things that were charming when he was 28 – doing drugs and running around the scaffolding on a high floor of Atlantic Records' L.A. building – seem disturbing at 55." He follows this train of thought with what might be the best, and most sobering, description of Depp's life at this point:
"Maybe being a permanent Peter Pan is the key to Depp's onscreen charm. But time has passed. Boyish insouciance has slowly morphed into an ageing man-child, still charismatic but only in glimpses. If his current life isn't a perfect copy of Elvis Presley's last days, it is a decent facsimile."
If anyone still had hope for Depp turning his career around, this interview could certainly make those hopes plummet. It's not that it's impossible for him to turn his life around; it's just that it feels like he's comfortable in the misery, since it allows him to not take responsibility for his own life, including keeping up with his own finances, accepting his culpability in his relationship with Heard, and reconciling with what seems like a tough childhood with a troubled mother.
The Final Step: Acceptance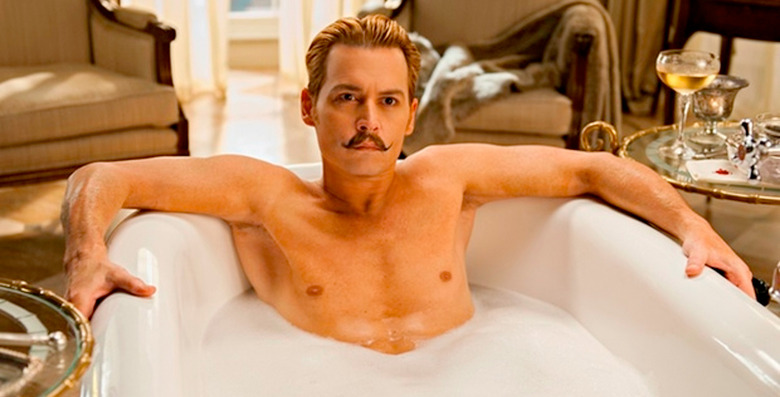 If you're a fan of someone who takes a fall from grace, there will be a mourning period. I think I've already traversed all of the usual levels of idolization-based grief except acceptance. But with this article, my journey to acceptance is here.
What now for those of us who used to be Depp fans? I think the most we can take away from his career is that, regardless of his issues, he is talented, and that talent is still deep inside somewhere, amid the clutter of bad decisions and heartbreak. The person Depp wants to be is still there, too, lost amid his conscience's desperate hold on nostalgia and self-pity. We can also take away that Depp is a man who, like all of us, is flawed and comes with baggage, and that baggage unleashes itself in self-destructive ways. This isn't a defense of Depp; Heard's allegations – and the pictures of abuse that surfaced – were more than enough for a lot of people, including myself to turn away from Depp. Indeed, Depp must face some type of reckoning for this. But the odds are that he won't, and if he ever did, he probably wouldn't learn from it.
Perhaps the real tragedy comes from the fact that Depp's story isn't unlike that of other people in our lives. The person's problems might be much different than Depp's, but we all know someone who has the potential to get it right, but lacks the will, tools, or heart to do it. That person stares the right decisions in the face, but keeps taking the worse options simply out of comfort or insecurity. They'd rather wallow in their mess instead of clean it up. That someone could also be us.
After this realization is made, the question about if that person can change for better remains. It's a question that will remain throughout a person's entire life, since there's always a chance for someone to turn down a different path. The answer relies on us. Depp also has to realize he has to find that answer, too.