TV Bits: 'Castle Rock', 'American Horror Story', 'Billy On The Street', 'Law And Order', 'The Walking Dead' And More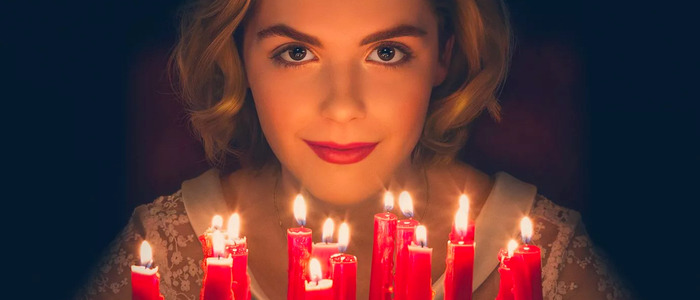 In this edition of TV Bits:
Castle Rock season 2 may bring back characters from season 1
Check out a preview of American Horror Story: Apocalypse
Billy On the Street is returning with new web episodes
Law and Order: Hate Crimes is the latest Law and Order spin-off
Go behind the scenes of The Deuce season 2
One of the producers of The Simpsons noticed a major continuity error from a 23-year-old episode
A new Walking Dead season 9 trailer
HBO renews Ballers and Insecure
The CW is developing a Nancy Drew series
Chilling Adventures of Sabrina now has an awesome poster
Gomorrah TV series getting prequel film
GWAR destroyed the Rick and Morty pop-up bar that never was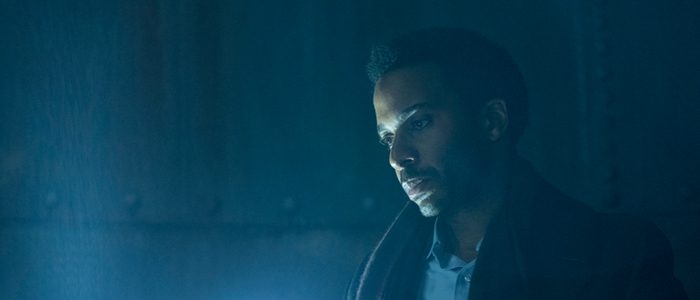 Castle Rock season 1 came to a somewhat unsatisfying end this week, wrapping up some questions while leaving others unanswered. Hulu has already gone ahead and renewed the show for a second season, and in the past, creators Sam Shaw and Dustin Thomason have confirmed this is an anthology series – each season will tell a completely different story. That may sound like the surviving season 1 characters won't return next season, but according to Shaw and Thomason, anything is possible. Speaking with Entertainment Weekly, the creators teased the possibility of returning characters:
"Part of what we always set out to do from the beginning is tell a new story each season, to see things we haven't seen before from the point of view of characters we haven't met before in any season. That said, I think there's something really terrific with the way Steve handles his anthology and his universe — you see Father Callahan in Salem's Lot and then you bump up against him again in a huge way in The Dark Tower. The pleasure of finding your way back to stories or characters you've seen before in unexpected ways is a huge, exciting advantage of this series. I think it's something that we can do, and allow it to be an anthology but still embrace stories and characters that we love. It just may not happen in the way that one might expect."
From the look of this, I'd guess that if season 1 characters return, they'll likely be returning for cameos in some capacity – not as part of the main narrative. But we shall see.
American Horror Story is coming back for a brand-new season that will probably start off strong and then immediately disappoint everyone, just like virtually every other season. For now, though, the hype is high for American Horror Story: Apocalypse, which combines elements from previous seasons Murder House and Coven. You can watch a new preview of the upcoming season ahead of it's September 12, 2018 debut. And of course, the trailer ends with Emma Roberts saying "I bet you'd thought you'd seen the last of me," because that's what the fans want.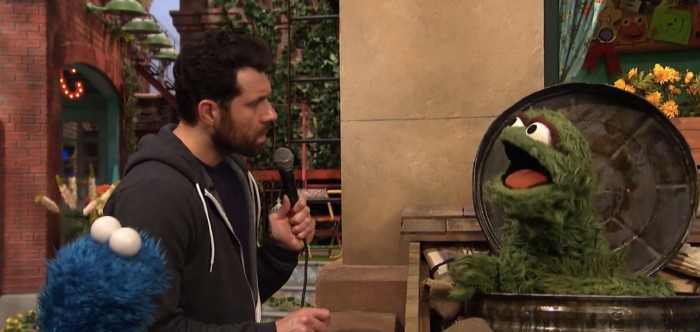 Billy on the Street, the very funny series in which Billy Eichner screams at people on city streets, is coming back...in web form. The new web series version of Billy on the Street will feature Emma Stone, Tiffany Haddish, Lin-Manuel Miranda, Kate McKinnon, and more. "After 5 seasons of the TV series, I knew I wanted to set the show aside in order to create some time in my schedule to pursue other projects," Eichner said, via Deadline. "Now that those are taking shape, I'm truly thrilled we've found a way to bring Billy on the Street back that makes so much sense for this particular show. As we all know, this is a very divisive, anxiety ridden time and I hope these new segments – featuring the most stunning roster of guests we've ever had – give people a small burst of joy in their timelines while allowing me to comment on culture and the world at large in the unique way this show allows me to." The new episodes  will be available on all of Eichner's social media platforms, the Billy on the Street Youtube channel, Funny Or Die's social media pages and FunnyOrDie.com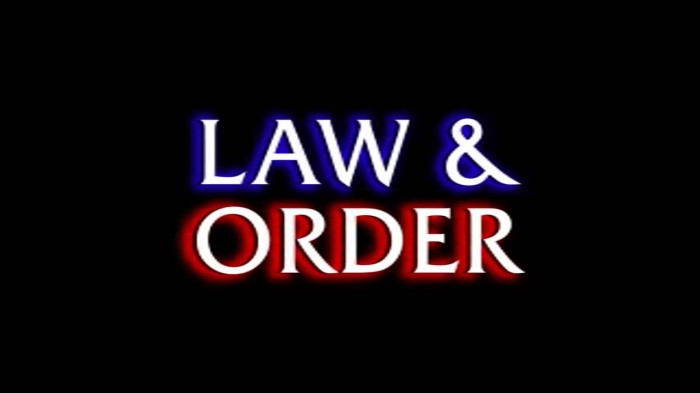 Ready for another Law & Order spin-off? The latest entry in Dick Wolf's ever-expanding Law & Order universe is Law & Order: Hate Crimes. Per Deadline, the new series "will be introduced as a planted spinoff from SVU, with the first incarnation of the new unit appearing in the latter part of the upcoming season of the Mariska Hargitay-starring series." The show is "based on New York's actual Hate Crimes Task Force, the second oldest bias-based task force in the U.S. The unit, which pledges to uphold a zero tolerance policy against discrimination of any kind, works under the NYPD's real Special Victims Unit and often borrows SVU's detectives to assist in their investigations." This is obviously a extremely sensitive subject, and hopefully the series will find a way to cover it in an non-exploitative manner.
Above you'll see not one but two behind-the-scenes looks at The Deuce season 2. One focuses on Maggie Gyllenhaal's character Candy, while the other has the cast and crew talking about he era of 'porn chic', whatever that is. The series, created by George Pelecanos and David Simon, "explores the rough-and-tumble world at the pioneering moments of what would become the billion-dollar American sex industry." I'll confess that while I love both Simon and Pelecanos' work, I've yet to start watching The Deuce. I've heard very good things, though. The second season is now airing on HBO.
Maggie is in photo on wall behind Marge telling Homer she's pregnant with Maggie pic.twitter.com/uckWDl8qWp

— Matt Selman (@mattselman) September 5, 2018
Somehow, a pretty big Simpsons continuity error went mostly unnoticed for 23 years. Above, Matt Selman, a producer on the show, points out that in the season 6 episode "And Maggie Makes Three", a portrait of Maggie Simpson can be glimpsed in the background. The problem: this episode is all about Maggie's birth, and in the scene in question, Marge is still pregnant with the youngest member of the Simpson family. I'm sure someone, somewhere, noticed this before, but now the error has gone viral, so we can all sit back and laugh at it, while remembering a glorious long-ago time when The Simpsons was still a good show, and not whatever it is today.
Here's a pretty nifty "Kaleidoscope" trailer for The Walking Dead season 9. There's no real footage here, but rather a stylish look at all the characters standing around looking cool. AMC realizes that no matter what, you're going to watch this show, so they don't need to trot out a bunch of new footage. That said, the new season is going to bring about some big changes. Star Andrew Lincoln will be leaving this season, along with Lauren Cohan. The show will likely stagger on, though, like a zombie wandering across an apocalyptic landscape. Despite dwindling ratings, The Walking Dead remains a hit for AMC, and they probably don't want to let it go anytime soon. The Walking Dead season 9 debuts October 7, 2018.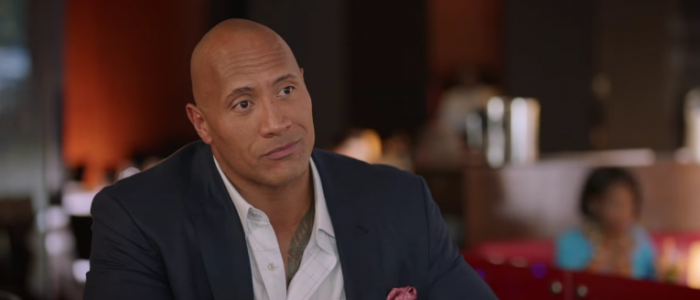 HBO has renewed two of their shows: Ballers and Insecure. Ballers, aka 21st Century Arli$$, stars Dwayne "The Rock" Johnson and focuses on "the glamorous and often cutthroat world of pro football through a group of past and present players striving to stay in the game," with Johnson playing "ex-superstar Spencer Strasmore, who has reinvented himself as a financial manager for today's players." Insecure, starring Issa Rae, "follows the friendship of two black women as they deal with their own real-life flaws while attempting to navigate different worlds and cope with an endless series of uncomfortable everyday experiences." This will be Ballers' 5th season, and Insecure's fourth.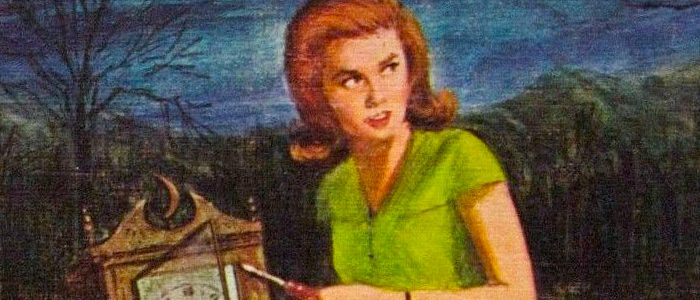 Teen sleuth Nancy Drew is getting her own CW series. Deadline reports the series is "centered on 18-year-old Nancy Drew in the summer after her high school graduation. Nancy thought she'd be leaving her hometown for college, but when a family tragedy holds her back another year, she finds herself embroiled in a ghostly murder investigation — and along the way, she uncovers secrets that run deeper than she ever imagined." I'm guessing that since this is on the CW, they'll be going for a Riverdale-like atmosphere here. This is actually one of two different Nancy Drew projects in the works. A movie starring It's Sophia Lillis is also on the horizon.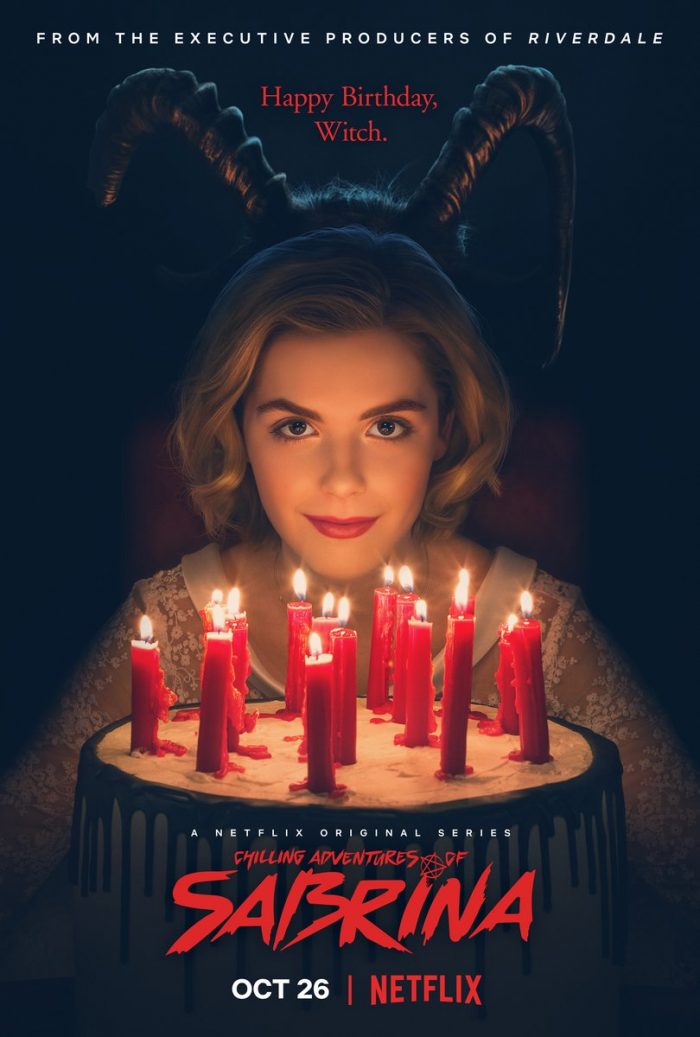 Behold this friggin' awesome new poster for Chilling Adventures of Sabrina. The new Netflix series adds a horror element to the character of Sabrina the Teenage Witch, with creepy results. Kiernan Shipka plays the young witch who finds herself facing a dark choice on her 16th birthday. This poster rules, folks. Hopefully the series lives up to it. Chilling Adventures of Sabrina premieres October 26 on Netflix.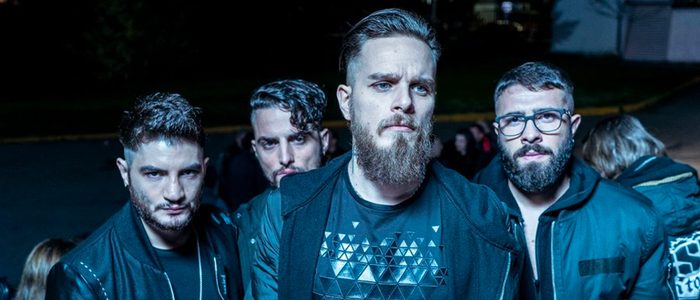 I've never heard anyone talk about watching the TV series Gomorrah, but someone has to be, because the show is now in its 4th season. The TV series is  "a portrait of the brutal Neapolitan crime organisation the Camorra, as seen through the eyes of Ciro Di Marzo, the obedient and self- confident right-hand man of the clan's godfather, Pietro Savastano." Now, a Gomorrah prequel movie is in the works, with Marco D'Amore, who stars on the show, set to direct. The film is called The Immortal, and according to Variety, it will "delve into the origins" of D'Amore's character Ciro. This is obviously good news for fans of Gomorrah, wherever they are.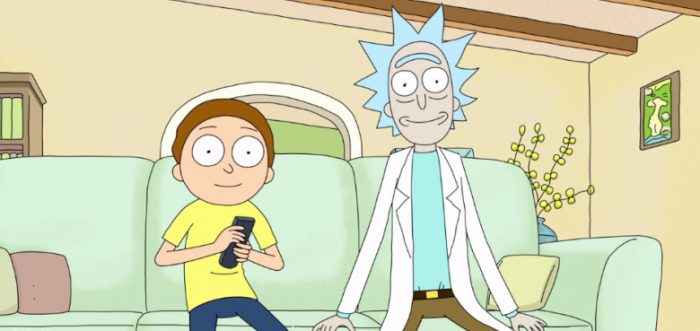 A Rick and Morty pop-up bar almost opened in Washington, D.C., until Cartoon Network stepped in and said, "No." The Wubba Lubba Dub PUB was originally set to open in August and run through October, but since this was a fan-creation and not officially sanctioned by Cartoon Network, the network wasn't having it. Not only that, but Cartoon Network also insisted that all of the fixtures and artwork in the pub needed to be destroyed. In an attempt to make the best of a bad situation, the creators of the pub brought in n heavy metal band GWAR to literally wreck the joint on September 6. The band showed up and smasdh everything to smithereens, launching a new pop-up bar in the process. Here are the details, via Washingtonian:
One section of the three-bar space will reopen as Gwar PUB (Pop-Up Bar), featuring more than 30 years of the Richmond-based band's real-life stage props and costumes. Not familiar with Gwar? "It's a kind of sci-fi, horror, comedy show with metal and a touch of Damien Hirst," Brown explains. Members of the band will make cameos on opening night. The pop-up will run through Oct. 31, when there will be a special Gwar Halloween party.