'The Romanoffs' Trailer: The Creator Of 'Mad Men' Tells Eight Separate Stories About One Bloodline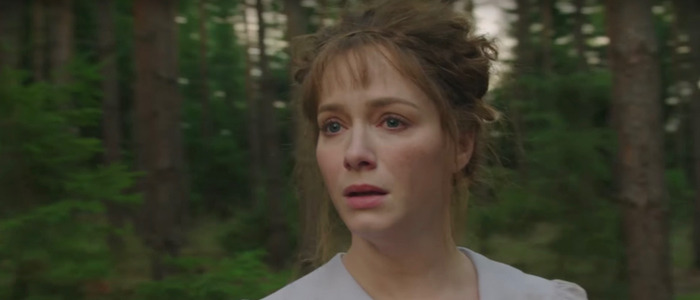 Mad Men creator Matthew Weiner brings together an incredible cast to tell eight separate stories about a group of individuals who all think they're descendants of the Russian royal family. It's an intriguing premise, and could make for one of the year's best shows. Watch the new The Romanoffs trailer below.
The Romanoffs Trailer
Mad Men is one of the best television shows of the the 21st century, so the prospect of a new series from creator Matthew Weiner is certainly enticing. Then you throw in the incredible cast assembled here: Isabelle Huppert, Marthe Keller, Aaron Eckhart, Diane Lane, Christina Hendricks, John Slattery, Amanda Peet, Jack Huston, Corey Stoll, Noah Wyle, Kathryn Hahn, Kerry Bishé, Jay R. Ferguson, Ben Miles, Mary Kay Place, Griffin Dunne, Cara Buono, Ron Livingston, Jon Tenney, Clea DuVall, Radha Mitchell and many, many more.
When The Romanoffs was first announced, I assumed it would be a straightforward series about the Russian royal family, the second dynasty to rule Russia, who came to bloody end when Nicholas II and his family were executed during the Russian Civil War. But that's not the case. Instead, Weiner has crafted eight different stories about a group of people who all believe they're descendants of the Romanoffs. Are they right? Are they delusional? You'll have to watch the series to find out.
Unlike previous Amazon shows, The Romanoffs will be the first anthology series for the streaming service to roll out on a weekly basis – which means you can't binge it all at once like a glutton. "The Romanoffs is an ambitious event series that will be the first-ever anthology released weekly on Prime Video," said Jennifer Salke, Head of Amazon Studios, "Filmed around the globe and featuring an incredible, star studded cast, each episode will be a surprise gift to the audience.  We are grateful to Matthew Weiner for bringing this groundbreaking series to life for our Prime audience."
This trailer makes an impression, although it remains just as vague as the earlier teaser trailer. It's hard to tell what The Romanoffs will really be like, but based on the footage here, the series will feature different time periods as well as different stories. The Romanoffs  will premiere on Amazon Prime Video Friday, October 12 with new episodes released weekly on Fridays.
From the creator of Mad Men, The Romanoffs is a contemporary anthology series set around the globe featuring eight separate stories about people who believe themselves to be descendants of the Russian royal family. Starring Aaron Eckhart, Diane Lane, Isabelle Huppert, Christina Hendricks, John Slattery, Amanda Peet, Jack Huston, Kathryn Hahn, Noah Wyle, Paul Reiser, Andrew Rannells and more.