Henry Cavill Exits Superman Role As Warner Bros. Shakes Up DC Universe [Updated]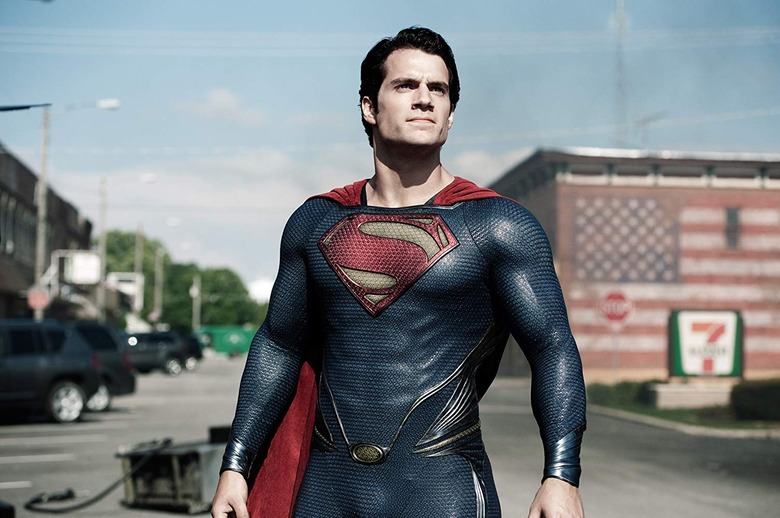 Updated: In a statement responding to reports of Cavill exiting the role of Superman, Warner Bros. said, "While no decisions have been made regarding any upcoming Superman films, we've always had great respect for and a great relationship with Henry Cavill, and that remains unchanged." Our original story continues below.Henry Cavill is out as Superman. After playing the iconic superhero for five years in Warner Bros.' DC Extended Universe, Cavill is hanging up the red cape and will no longer appear in future DC films as the Man of Steel. And amid his exit, Warner Bros. is looking to shake up its DC film universe — again.
Henry Cavill is parting ways with Warner Bros. after negotiations for him to make a cameo appearance in Shazam! fell through, according to The Hollywood Reporter. After contract talks between Cavill's WME reps and Warners broke down, talks eventually spiraled into Cavill leaving the role for good.
Now, the studio is planning to bench any potential Superman appearances in future DC films, on account of the upcoming Supergirl movie. Perhaps based on the wild success of 2017's Wonder Woman, Warner Bros. is now shifting its focus to Supergirl, which will center around the teen superheroine and feature Kal-El only as an infant. THR's report adds that Warner Bros. doesn't plan to make another Superman solo film for at least several years. "Superman is like James Bond, and after a certain run you have to look at new actors," a source told the trade.
THR also suggests that Ben Affleck is officially exiting the DCEU, though that has not yet been confirmed. It should be noted that neither Warner Bros. nor Cavill's reps have confirmed Cavill's exit.
Cavill first made his debut as Superman in 2013's Man of Steel, which was met with mixed with reception over director Zack Snyder's grim take on the usually earnest superhero. But throughout his appearances in three DC movies — Man of Steel, Batman v. Superman: Dawn of Justice, and Justice League — Cavill never failed to impress. Even if his directors didn't quite understand how to portray such a capital "G" good character, Cavill did, imbuing his Kal-El/Clark Kent with an honesty and hopefulness that shone through the grim-dark films in which he featured. There are several moments in Justice League where Cavill finally clicks in the role, and it seemed like it would harken a brighter future for our Man of Tomorrow. Sadly, that will never happen, and Warner Bros. will have wasted an actor who perfectly understood Superman, and was saddled with writers and directors who didn't.
But the reception to Cavill's role in Mission: Impossible – Fallout (and the growing cult following around The Man From U.N.C.L.E.) proves that Warner Bros. was just holding him back. Since Cavill kicked off the DCEU with Man of Steel, promises of a Superman sequel fell through every year, and Cavill was relegated to second or third-fiddle in all of his appearances. Perhaps mustache-gate was actually a sign of things to come.