Exclusive: 'Superfly' Blu-Ray Clip Showcases The Film's Action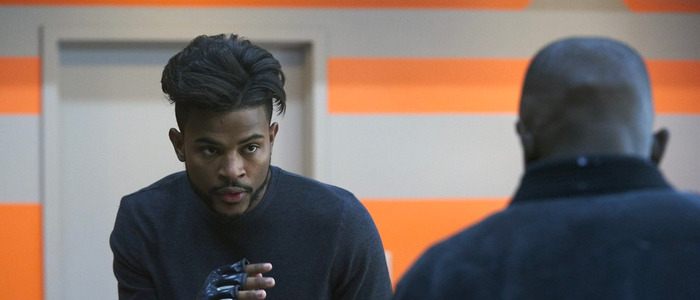 Superfly is now on Blu-ray & DVD, and to highlight the release, we have an exclusive clip. The clip highlights Superfly's action and stunts, which are a huge part of the film. Watch the Superfly clip below.
Superfly Clip 
Trevor Jackson (Grown-ish), Jason Mitchell (Straight Outta Compton), Michael Kenneth Williams (Boardwalk Empire), Lex Scott Davis (Training Day) and Jennifer Morrison (Once Upon a Time) star in Superfly, "the story of a successful young drug dealer (Jackson) who sets up one last big job in order to retire, while dealing with trigger-happy colleagues and corrupt police officers."
The film, hailing from filmmaker Director X (officially the coolest director name), is a remake of the 1972 blaxploitation film from Gordon Parks, Jr.. If you missed Superfly in theaters, you can now pick it up on Blu-ray and DVD. The above clip is a snippet of a longer featurette available on the Blu-ray, showcasing the film's action and stunt work. The full list of special features is below.
Three Exclusive Featurettes:
Director X Scene Breakdown
Future's "No Shame" Music Video featuring PARTYNEXTDOOR
Making of "No Shame" Music Video
Cocaine kingpin Youngblood Priest realizes that it's time to get out of the game after surviving a violent attack from a crazed rival. Hoping for one last score, Priest and his partner travel to Mexico to arrange a deal. The career criminal now finds himself trying to outmaneuver the cartel, two corrupt police officers and all the double-crossers that threaten his path to freedom.
Directed by Director X with a screenplay by Alex Tse, SUPERFLY was produced by Joel Silver and Future, with Hal Sadoff, Aaron Auch, Ethan Erwin, Matthew Hirsch and Steven R. Shore as executive producers.