'The Conjuring 3' Is Still In Development, Could Begin Filming In 2019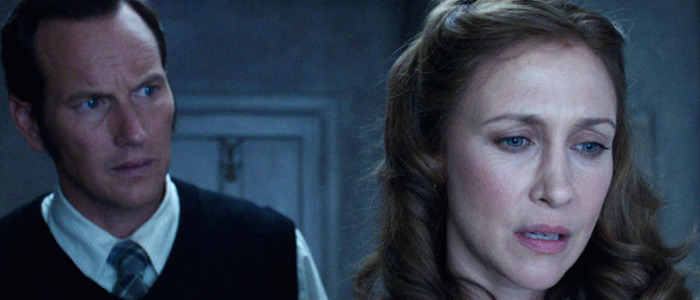 Corin Hardy's horror film The Nun just earned the biggest opening weekend haul of any movie set in The Conjuring cinematic universe and pushed that franchise into the history books as the biggest R-rated horror franchise of all time, with over $1.1 billion worldwide. That tops long-running franchises like Halloween, A Nightmare on Elm Street, Friday the 13th and more.
With numbers like those, it's no surprise that The Conjuring 3 is still in development, and one of the producers has given a brief update about the further adventures of paranormal investigators Ed and Lorraine Warren.
In an interview with CinemaBlend, producer Peter Safran (who has produced all of The Conjuring universe movies thus far) revealed that The Conjuring 3 is indeed still in the works and gave an estimated timetable for when it may head into production:
"It's actually coming along great. David [Leslie] Johnson is working on the screenplay, and I feel pretty confident they will have that one up and running next year."
We knew last year that Johnson (who now goes by David Leslie Johnson-McGoldrick) was hired to write The Conjuring 3 screenplay, but at that point, it seemed as if director James Wan would be too busy with his duties on Aquaman to return to the director's chair to finish out this trilogy. But with the news that The Conjuring 3 is eyeing a 2019 start, it sounds like there's a chance Wan might be able to fit this into his schedule.
Wan has launched three major horror franchises now with Saw, Insidious, and The Conjuring, but he's always stepped away at some point. He handed off the directorial reins of the Saw movies after directing only the first film, but directed the first two Insidious movies. Could he continue that pattern and return to helm all three Conjuring movies? Maybe!
What Could The Conjuring 3 Be About?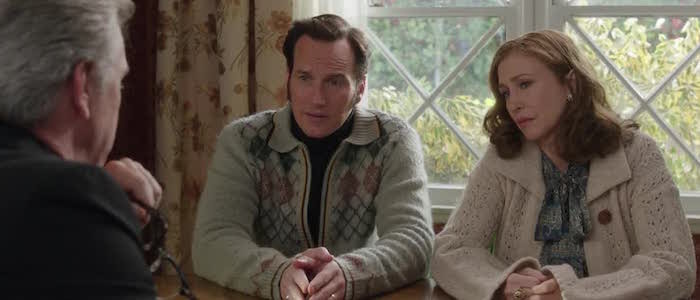 While we still don't know for sure which of the Warrens' cases the third film will explore, Wan has previously said that while the first two Conjuring movies were set in the 1970s, he wants the third movie to be set in the '80s. Looking at the Warrens' history, a few contenders spring to mind.
In 1981, they were involved with a case in which a man named Arne Johnson was accused of killing his landlord, and the Warrens said he was possessed by a demon.
In 1986, the Warrens proclaimed that the Snedeker house, which used to be a funeral home, was infested with demons.
In 1986, Jack and Janet Smurl of Pennsylvania brought the Warrens in to examine their home, which the paranormal investigators subsequently said was occupied by three spirits and a demon which allegedly sexually assaulted both Jack and Janet.
Then again, Safran seemed to imply in a previous interview that they would be switching up the formula for the third movie:
"Clearly we can't do another haunted house movie, right? We can't do another supernatural possession in a house, with a family in peril. Right? So, it's got to be something different than that, I think."
So perhaps they'll tackle one of the Warrens' lesser-known cases instead. Either way, I sincerely hope Wan returns to horror soon, because he's consistently proven to be one of the best filmmakers in the genre. We'll keep you posted with more on The Conjuring 3 as soon as we hear it.