Sequel Bits: Halloween, Ghostbusters 4, Nacho Libre 2, Spy 2, And More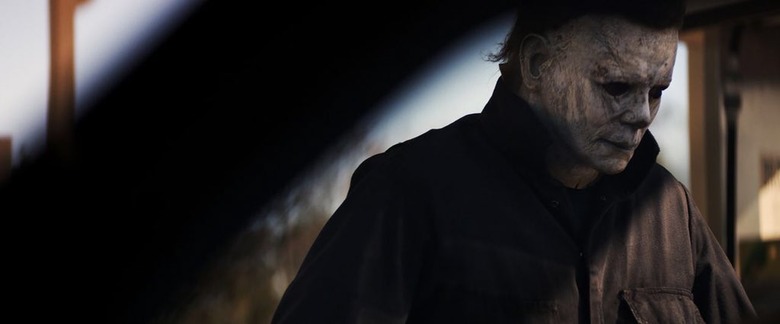 In this edition of Sequel Bits:
Paul Feig talks about his planned vision for a Ghostbusters: Answer the Call sequel
Feig also gives an update on the progress of Spy 2
Producer Jason Blum talks about potential sequels to his upcoming take on Halloween
Jack Black wants another Nacho Libre movie
Director David Leitch shares a behind-the-scenes photo from Hobbs and Shaw
Sylvester Stallone teases filming on Rambo 5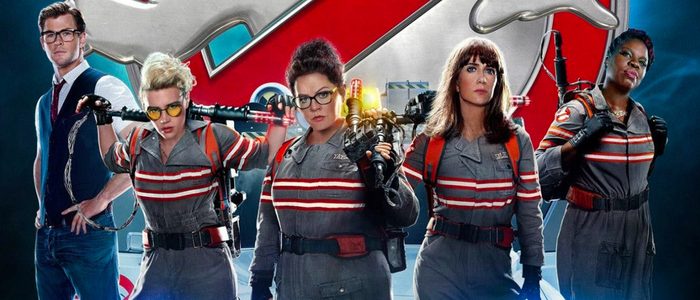 I'll go to bat for 2016's Ghostbusters: Answer the Call being a funny studio comedy, but there's no question it didn't perform nearly as well as Sony hoped. A sequel seems to have been fully abandoned at this point, and on the Happy Sad Confused podcast, director Paul Feig confirmed his plans to take the story international if they had gotten the green light to move ahead with it:
"I definitely wanted us to go to another country. Because when we were doing the press tour, the international press tour, every country the reporters would come with these drawings or artist renderings of that country's ghosts. And every country has these really wild ghost stories and ghost characters that they scare kids with or keep people in line with. I really loved the idea of the Ghostbusters going to, like, Asia. Yeah, so there's a lot of fun stuff that we could have done."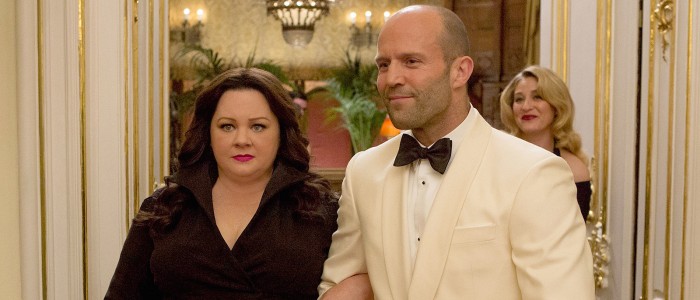 Meanwhile, despite a godawful marketing campaign and trailers that made the movie look downright terrible, Feig's 2015 comedy Spy is one of the funniest action comedies I've ever seen. So will we ever see a sequel? Probably not, considering 20th Century Fox isn't interested:
"They're on the third Kingsman movie, I love the Kingsman movies, that's the same studio. They made more money than we did, but we didn't not make money. We made pretty good money. We made $235 million worldwide, that's pretty good on a $65 million budget—you always wish it was higher. But yeah, they just didn't wanna do it, and now the moment may be passed, I don't know. But I'm really proud of it."
That's unfortunate. Maybe someone at Disney is a huge Spy fan, and a greenlit sequel to that underrated movie will be one of the silver linings of the Disney/Fox acquisition?
View this post on Instagram
Starting soon and getting very excited ... The world may be changing but not him. NOTHING IS OVER!
Sylvester Stallone has teased that filming begins "soon" on Rambo 5, a movie that's been in some form of development for about a decade. But I must admit, rather than kicking up my interest in another Rambo sequel, Stallone's caption makes me want to see a series of sketches that features him bursting into various situations screaming "NOTHING IS OVER!" at inappropriate times.
View this post on Instagram
Week 1 Hobbs & Shaw and Packers football life is good #hobbsandshaw @therock @jasonstatham @kmacnjo @aaronrodgers12 #gopack
We've already written about star Dwayne Johnson sharing the first photo of filming on the Fast & Furious spin-off Hobbs and Shaw, and now director David Leitch is getting in on the action as well. Gotta love the bull vs. lion imagery on the slate, too. I wonder if that design is just a fun little thing for the crew, or if it'll actually be incorporated into the movie itself?
Universal Pictures has released a new featurette for their upcoming Halloween sequel, and it features interviews with franchise mastermind John Carpenter, star Jamie Lee Curtis, and more. /Film's Chris Evangelista caught a screening of the film at the Toronto International Film Festival, and you can read his review here.
In a recent interview with Forbes, producer Jason Blum shot down a rumor that he wasn't interested in making a sequel to Halloween.
"I'd love to do sequels, and I hope we do a sequel and we will do a sequel if the movie performs. We're not going to decide if we do a sequel or not until we see the reaction to this movie. But I really hope to make it."
Blum also mentioned he would like to work on new installments of Scream and I Know What You Did Last Summer, but the rights issues with those properties are so complicated that it may never happen.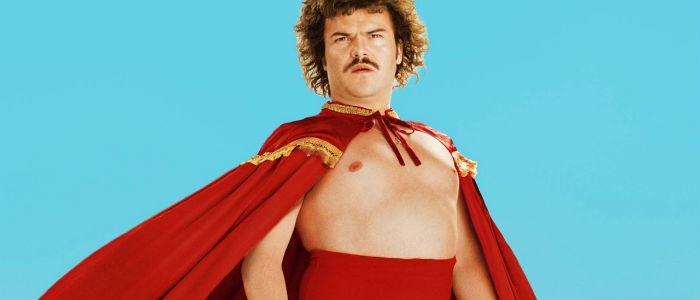 "I've always wanted to do another Nacho Libre," actor Jack Black said on a recent episode of the UK's The Jonathan Ross Show. Are any fans of the original interested in a sequel at this point? It's been twelve years since the first one came out and it's not exactly a movie that screamed "franchise potential." But stranger things have happened, so we'll see if Black's wish ever pans out.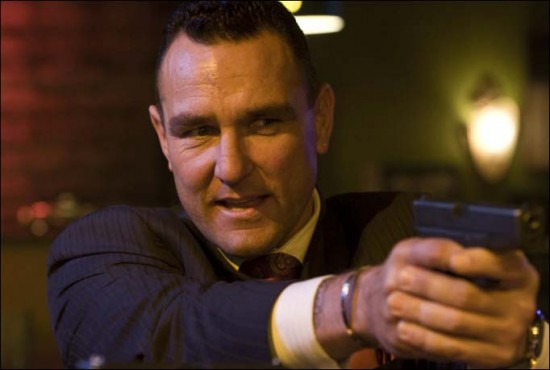 British actor Vinnie Jones (X-Men 3) is going to star in Vengeance 2, a sequel to a DTV action thriller called I Am Vengeance that just came out this month. Deadline says he'll play "lead villain Sean Teague, a former elite special-forces operator turned rogue mercenary." Former WWE wrestler Stu Bennett plays the hero in a story of double-crosses, snipers, and, of course, revenge.