Watch A Teaser For Michael Jackson's 'Thriller' 3D, Coming To IMAX This Month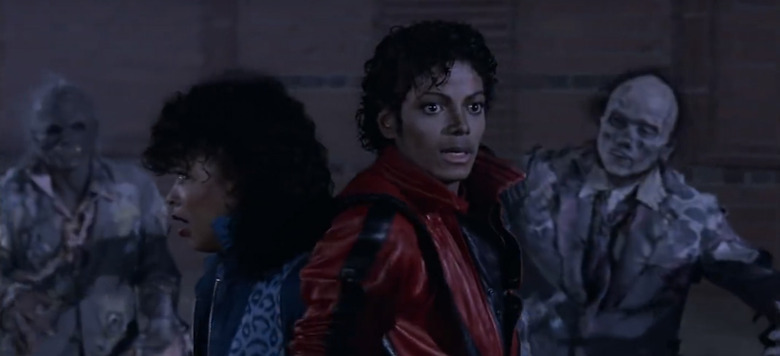 At the end of last month, we found out that a 3D version of Michael Jackson's iconic music video Thriller would be coming to theaters around the United States and Canada for the first time ever, thanks to the folks at IMAX. Now we have a teaser for the big screen debut of the music video that changed MTV forever.
Watch the Thriller 3D Teaser
You've undoubtedly seen the Thriller music video before, but you've never seen it look this crystal clear. This footage is of the highest quality, and it has me anxious to see what this will look like on an IMAX screen later this month.
When Thriller first debuted in 1983, it only played at AVCO Theatre in Los Angeles where it was sold out for three weeks straight. Due to its iconic status and influence in changing the music video scene forever, Thriller is also the only music video to be inducted into National Film Registry by the Library of Congress.
Michael Jackson's Thriller 3D was remastered from the original 35mm negative last year and converted into 3D by Optimum Productions with oversight by director John Landis. On top of that, all of the audio from Michael Jackson's music to Elmer Bernstein's score, and even the sound effects, were adapted to 5.7, 7.1 and Dolby Atmos standards.Thriller will be playing exclusively in IMAX theaters in the United States and Canada ahead of showings of the upcoming family friendly horror adventure The House with a Clock in Its Walls. If you haven't gotten tickets already, you can do that right now.
Even if you've already seen Thriller, this is the best way to experience this music video. Plus, no matter how many times you've seen it, John Landis says:
"We took full advantage of the remarkable advances in technology to add new dimensions to both the visual and the audio bringing it to a whole new level. Even though Thriller was shot traditionally, I was able to use the 3-D creatively. Let me just warn you, there is a rather shocking surprise in there.Let me just warn you, there is a rather shocking surprise in there."
You'll have to head to theaters to find out what that surprise is. Otherwise, here's the original music video: