Creepy, Witchy Comics To Read After Revisiting 'Suspiria'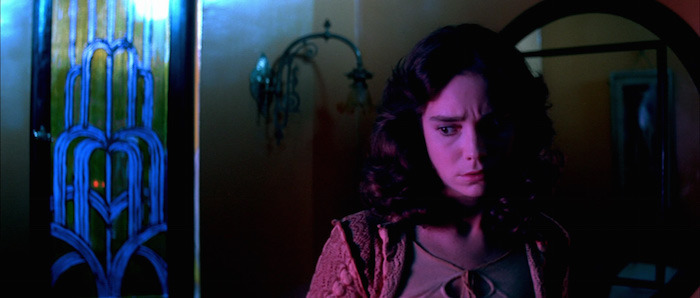 (Welcome to Comic Book Drive-In, a series where comic and movie fans Jazmine Joyner and Rosie Knight recommend brand new, ongoing, and completed comic book series that tie into classic films and new releases.)This week's Comic Book Drive-In is about one of our favorite horror movies: Dario Argento's iconic Suspiria, which has been scaring audiences and inspiring women for decades. As we get ever closer to Luca Guadagnino's remake, we think it's the perfect time to revisit this fantastical tale of terror and recommend some wickedly witchy comics to go alongside it.
New Comic: The Wilds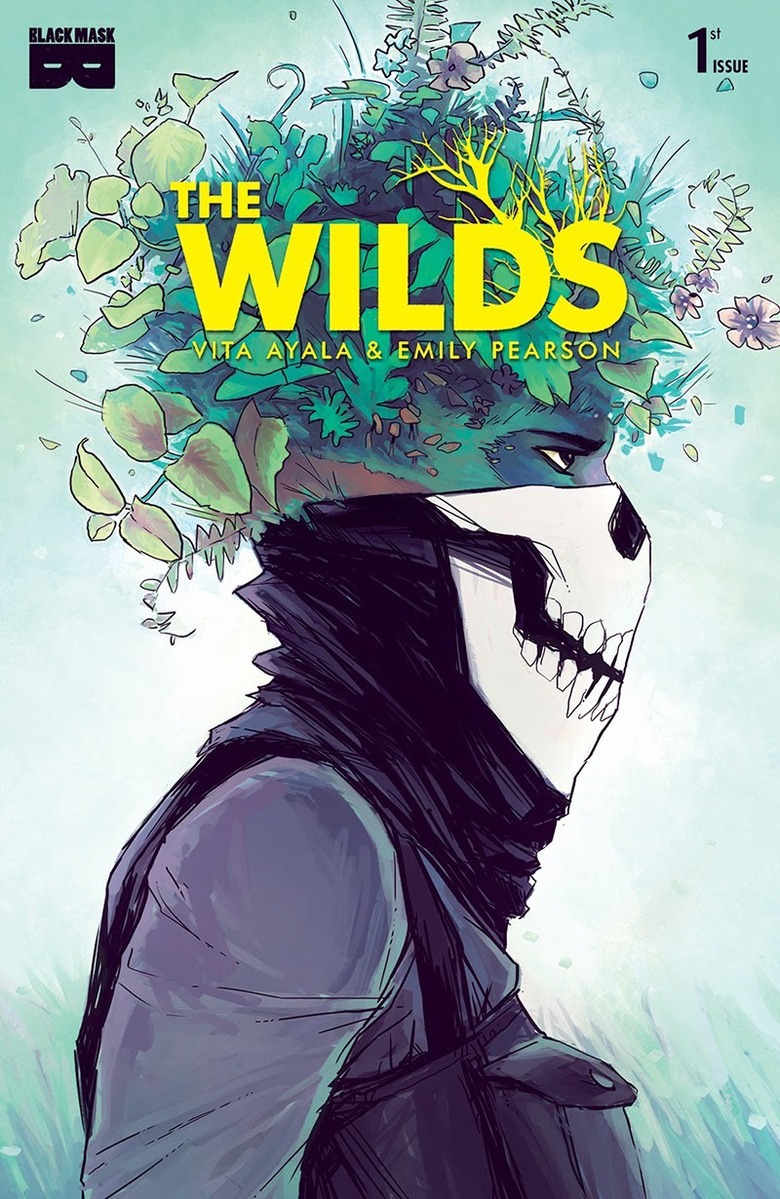 The Talent: Vita Ayala, Emily Pearson, Marissa Louise, Natasha Alterici, Jim Campbell, and Danny LoreWhat It's About: Daisy is a Runner in a post-apocalyptic world devastated by a strange, unusual, and beautiful plague. Runners are essentially the new world's version of couriers, but instead of delivering through rush hour traffic, they have to battle through the danger and wilderness of the old world. Daisy is the best at what she does, but when her partner goes missing, she starts to discover the truth about the old world and the new.How It Connects to Suspiria: A fantastical female-led story with a vibrantly inclusive creative team, The Wilds is a brilliantly atmospheric story that perfectly fits the chilling yet beautiful tone of Suspiria.Jaz: What pulled me in with this book is the atmosphere. I loved the abominations – their mutations are actually beautiful, and the way they'd fused with nature makes them very intriguing. The Wilds and Suspira play very heavily into the "big brother is watching you" trope. For Suzy in Suspiria, it's the imposing dance school. For Daisy in The Wilds, it's the compound and her duty to the people hovering over her. I enjoy the sense of claustrophobia of The Wilds – while you're reading it, it feels like any moment the floor could fail out from under you.Rosie: Completely this! The Wilds is a spectacular atmosphere piece. The creative team lures you into a world that at first seems familiar but is bursting with unexpected and unexplored danger. The first thing that struck me was how gorgeous the book is. Pearson does a wonderful job of creating a startling visual landscape that Louise fills with a sort of unending sunset, which I love because it gives a constant sense of something coming to an end. Whether it's the world or just the day, we'll never really know.Jaz: I felt the same way. I love the permanent dusk that lays over this comic, and how clean and empty each panel felt. You can feel how much is left in the world in those blank rooms and open landscapes. The art of this book creates a feeling I can only describe as beautiful hopelessness. Things definitely go from bad to worse quick in this comic much like in Suspiria, a snowball effect fueled by the main characters fighting to get their power back.Rosie: The team creates a story that's heartbreakingly beautiful and bleak all at the same time. Ayala crafts a narrative which turns your expectations on their head and the brilliant art team create a consistent yet surprising space in which you never quite feel safe. I've always liked stories about the danger of mundanity and the threat of a higher power that pretends to have your best interests at heart. With The Wilds, the team creates something that never lets you off the hook as you follow Daisy on her journey of discovery.I read all four currently released issues of The Wilds in one go, and it was a radical experience. The post-apocalypse genre has been done to death, but The Wilds always feels fresh and unsettling. Even as you move towards what begins to feel like an inevitable end, you can never quite be sure of where the book is going. It's also rare for me to find a book that saturates you with such atmosphere that you get lost in the world that it creates, but I could honestly spend hours in the pages of The Wilds without ever having to move on just because the reality it presents is so real and engaging.
Ongoing Comic: Chilling Adventures of Sabrina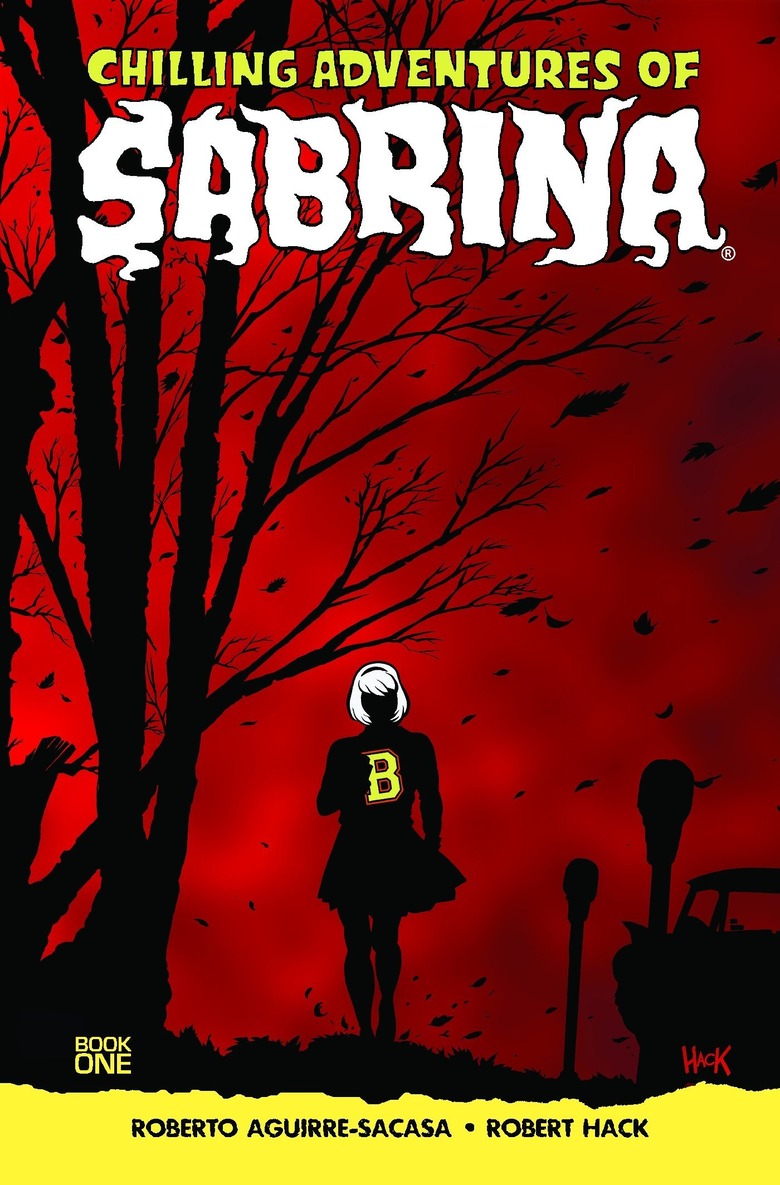 The Talent: Roberto Aguirre-Sacasa, Robert Hack, and Jack MorelliWhat It's About: After the massive success of Afterlife With Archie, Roberto Aguirre-Sacasa turned his hand to Sabrina the Teenage Witch. This fantastic comic reimagines Sabrina Spellman and her magical family as a coven of powerful dark witches, following our young heroine as she gets closer to her 16th birthday when she'll have to make a devastating choice. Filled with black magic, cannibalism, and talking animals, this is a contemporary horror classic. Now is the perfect time to catch up before the Netflix adaptation starts later this year!How It Connects to Suspiria: Suspiria is a brutal and brilliant horror about young women, coming of age, witchcraft, and a lot of blood, just like Chilling Tales of Sabrina. Hack's art is drenched in giallo reds and this is one of the more original and engaging of the contemporary direct market horror comics.Jaz: I was so surprised at how dark this rendition of Sabrina was. I'm very used to the '90s TV show and the Archie comics that I was taken aback with Hack's art style. It's haunting and really pulls you into the creepiness awaiting you in this comic. I love how quickly Sabrina embraces her teenage witchiness. She leans into it the moment she sets her eyes on Harvey and doesn't look back.Rosie: It's definitely a big change from the story we grew up with, but I just totally fell head over heels for this brutal and beautiful story as soon as it was released. A really great version of the "powers as an analog for puberty" trope, we join Sabrina as she has to decide whether to commit her soul to Satan, witchcraft, and black magic or pursue a normal life as a teenage mortal. I was very impressed by how deeply Hack and Aguirre-Sacasa commit to making this a full-on gothic horror story. That makes it stand out from every other version of Sabrina whilst never feeling forced or purposefully edgy.Hack was a great choice to draw this book, and, to be honest, it was a tough sell, as this was a spin-off of Afterlife With Archie, which was drawn by the incredible Francesco Francavilla. This left Hack with big boots to fill, and boy did he do a great job. His scratchy inks and vibrant reds saturate this comic in a constant visual assault of the best kind that's instantly reminiscent of Argento's famed use of reds in Suspiria. The book also takes joy in an ever encroaching creepiness centered around Sabrina and her family, one that's juxtaposed with the life Sabrina tries to live as an ordinary high school-going teen.Jaz: I love how sinister Aunt Zelda feels. It's so reminiscent of the authority figures in Suspiria – every one of them is a strange adult that seems to have ulterior motives. Chilling Adventures of Sabrina's Aunt Zelda would definitely fit in with that crew.But what keeps me in besides the great twist on the original Sabrina is the wonderful art. Like Rosie said, Hack does an amazing job with this comic. The sketchy style of his art creates this feeling of roughness, even though his style as a whole is refined and beautiful. The roughness adds to the horror and the unease of every panel. Even as Sabrina is in high school around her peers, Hack's style reminds you that not everything is as it appears and at any moment things could go sideways. Argento did the same thing with his use of lighting and set design in Suspiria, leaving the viewer feeling like there's something a bit off even in the quieter moments.Rosie: It was definitely the first comic that I thought of when we decided to cover Suspiria! Both are complete masterclasses in creating gorgeous, sumptuous, often gory atmosphere pieces which suck you in and are incredibly hard to shake, even after you finish them. Like Jaz mentioned, they both do a great job of exaggerating the classic useless/nefarious adults trope to the point that you can't help but feel like everyone over the age of 21 is instantly a villain. I love how reflective that is of the realities of being a teenager, and how hard it is to know who to trust when you slowly come to the realization that the people you've always been told to listen to, the ones who are meant to guide you, might not actually have your best interests at heart.  Jaz: It's a heartbreaking trope, one that's used to show how Sabrina and Suzy have to shake off a part of their adolescence in order to fight against those weird adults. But what's interesting about Chilling Adventures of Sabrina is she fights to try and keep her teenage self, all while trying to maintain the connection she has with her witchcraft and family. It's such a well done comic. I fell in love with it within the first page.
Finished Comic: Through The Woods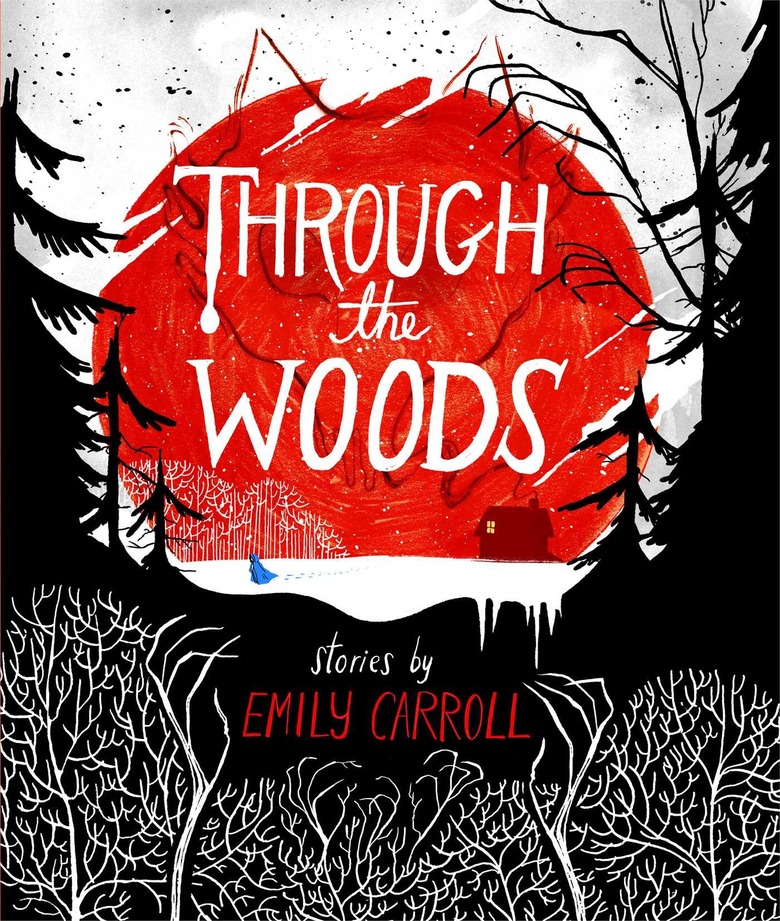 The Talent: Emily CarrollWhat It's About: Emily Carroll astounds with these five dark fairytales that take us through the titular woods. A gorgeous and immersive experience, Carroll's short tales are filled with terror, suspense, and wonder. Spanning ghostly fables to out-and-out horror stories, each tale is a complete treat.How It Connects to Suspiria: Argento played with a lot of classical fairy tale iconography and tropes within Suspiria. Just like Argento, Carroll creates her own incredible and horrifying stories within a recognizable structure whilst pushing the boundaries of what we expect from a horror comic.Rosie: This book is just so utterly wonderful and spooky. I adore it. It's a book I constantly gift to people, and always pull out to reread myself. It's actually hard to describe the power of Carroll's storytelling, as the idea of "contemporary fairy tales" seems really trite. In fact, all five of these stories are all wildly powerful and haunting, and I'd be shocked if you didn't immediately read them again once you turn the last page.I can't pick a favorite as I love all five of them equally. "Our Neighbor's House" plays on the feral fear of being left home alone, as well as subverting the cabin in the woods trope perfectly because, in this case, it's what's outside that's to fear. I adore the way that Carroll manages to create works that feel classic and brand new all at once! I long to be able to create stories like those in Through The Woods.Carroll's cartooning is honestly astonishing. It's hard for me to gush enough about the stark use of color along with her brilliantly simple and striking illustrations that somehow completely immerse you. Through The Woods is a book you won't quickly forget.Jaz: "Our Neighbor's House" stuck out to me, probably because I read it right after watching Suspiria. The stories felt similar in a way – the isolation of being home alone and the fear Suzy had being alone in the school. Argento does well to play on those fears that we all have, and Carroll is no stiff at touching on those fears. Her art style reminds me of the children's stories I would read in elementary school, but transformed into something creepy. The innocence of the three girls playing in "Our Neighbor's House" – doing their chores, waiting for their father – is steeped in light tones and colors. But the moment the Wide-Brimmed Hat Guy steps into the picture, the colors deepen and the mood drastically changes.Argento and Carroll come from the same school of using color to create a more effective horror story. Each panel pushes you toward the darkness, just like every frame of bold color in Suspiria moves you toward the secret of the dance school. Through The Woods is an immersive graphic novel that you won't want to put down.  
***
You can find all of the comic books mentioned online or at your local comic book shop. Suspiria is available to stream for free on Tubi. You can also buy it on Amazon, VUDU, and anywhere else you buy your movies.