A Zelda-Themed Land Could Be Coming To Universal's Islands Of Adventure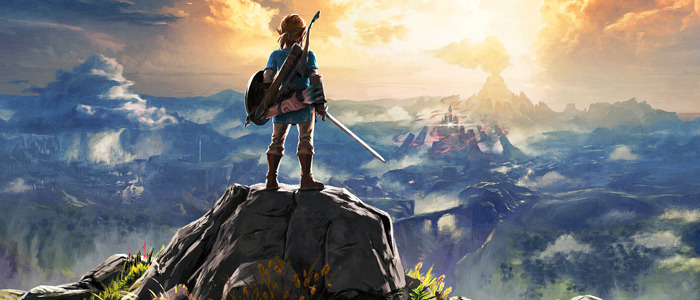 In the theme park wars, intellectual property reigns supreme. Universal Studios changed the game by incorporating The Wizarding World of Harry Potter into its parks, but with Disney's Star Wars: Galaxy's Edge poised to open next year, the rivalry is about to be taken to the next level.
Universal is going to have to implement some flashy new changes to lure guests over from a galaxy far, far away, and now a new rumor says that instead of creating one Nintendo Land in the United States, they're going to split that intellectual property across multiple parks – and more specifically, a Zelda land is coming to Universal's Islands of Adventure in Florida.
reports that a Zelda land will be arriving at Islands of Adventure, replacing the Lost Continent area of that park and encompassing the area from Seuss Landing to the Wizarding World's Hogsmeade. Before we go any further, we should note that while we cannot confirm this story yet, we can confirm that Theme Park University has a rock solid track record. But consider all of this a rumor for now.
Super Nintendo World is
still going to be one park in Universal Studios Japan
. (
Check out a bunch of concept art here
.) But splitting Nintendo characters across multiple parks in Orlando fits right in with that resort's strategy: instead of potentially alienating guests who aren't wild about Nintendo or video games with a single park full of that content, Universal is going to distribute those lands and attractions throughout other parks. Splitting the Wizarding World of Harry Potter across multiple nearby parks worked like gangbusters, so this move makes a lot of sense.
Theme Park University says Universal received a mandate from Comcast (its corporate owner) that each park needs at least one new attraction per year starting in 2019. That led the company to decide to spread the Nintendo-themed content across Universal Studios Florida, Islands of Adventure, and the
, which is
rumored to be named Fantastic Worlds
.
No one should shed a tear for Lost Continent, the Islands of Adventure area that's being replaced by the new Zelda land. It used to be twice as big before Harry Potter took over half of it, and now it's merely a shadow of its former self. There's a stunt show and an old walkthrough attraction left, and the area itself is just kind of sad these days, so this is clearly the best place to wipe clean and breathe some exciting new life into Islands of Adventure.
Theme Park University estimates that Zelda won't fully take over this part of the park until around 2021, but we'll keep you posted with any significant updates between now and then – including any official confirmation from the Universal Orlando Resort.