'The Beach Bum' Trailer: Harmony Korine Brings Matthew McConaughey Back To His Stoner Roots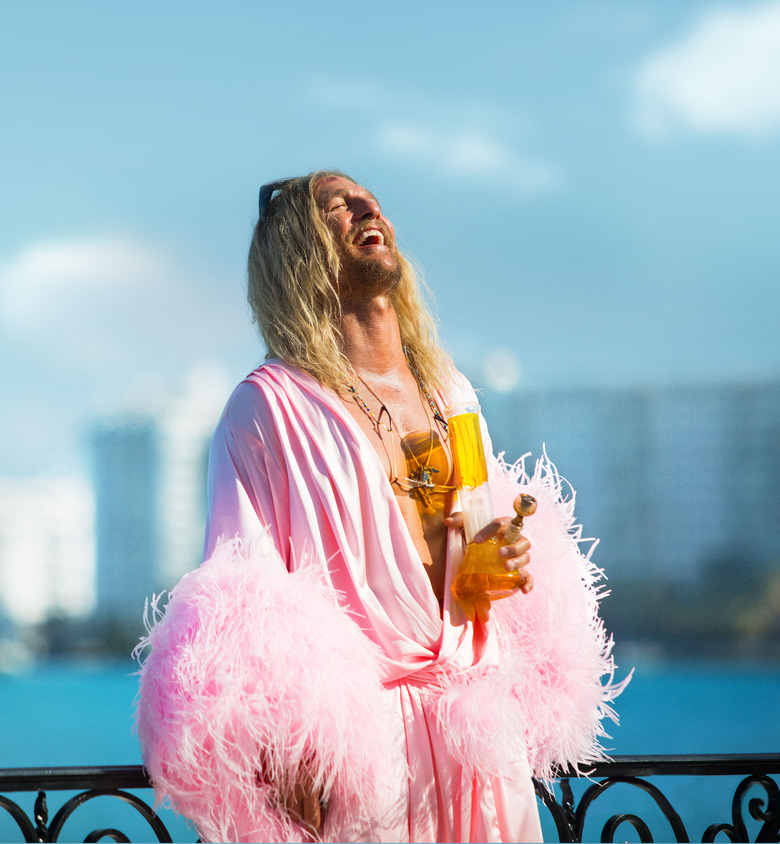 Matthew McConaughey has been so adamant on proving himself a very serious actor nowadays that it's easy to forget that he first slouched onto our screens as a smooth-talking burnout in Richard Linklater's Dazed and Confused. And just when we were ready to write off McConaughey's surfer dude typecast forever, he teams up with Harmony Korine in a chaotic movie about a drugged out surfer dude, The Beach Bum.
The Beach Bum Trailer
The Beach Bum stars McConaughey as Moondog, the titular beach bum who spends his days living in a haze of drugs, alcohol, and shirtless bongo-playing. Harmony Korine's first film since 2012's Spring Breakers, The Beach Bum still feels very much in the vein of Korine's sleazy, lawless odes to the underbelly of life.
The director has re-teamed with his Spring Breakers cinematographer Benoît Debie for what looks to be another grime-chic classic. But this time The Beach Bum comes from Neon, the independent studio that is trying to out-A24 A24 with its boundary-pushing films like Ingrid Goes West, I, Tonya and the upcoming Assassination Nation.
The film has already made headlines for McConaughey's stories of smoking real weed on set, thanks to his co-star Snoop Dogg trading out the prop marijuana for the real thing without the actor's knowledge.
The Beach Bum also stars Isla Fisher, Zac Efron, Martin Lawrence, and Snoop Dogg. 
Here is the official synopsis of The Beach Bum:
THE BEACH BUM follows the hilarious misadventures of Moondog (Matthew McConaughey), a rebellious rogue who always lives life by his own rules. Co-starring Snoop Dog, Zac Efron, and Isla Fisher, THE BEACH BUM is a refreshingly original and subversive new comedy from director Harmony Korine (Kids, Spring Breakers).
The Beach Bum is set to open in theaters on March 22, 2019.