Michael Giacchino Directed A Short Film Starring Patton Oswalt And Ben Schwartz That Is Playing At Fantastic Fest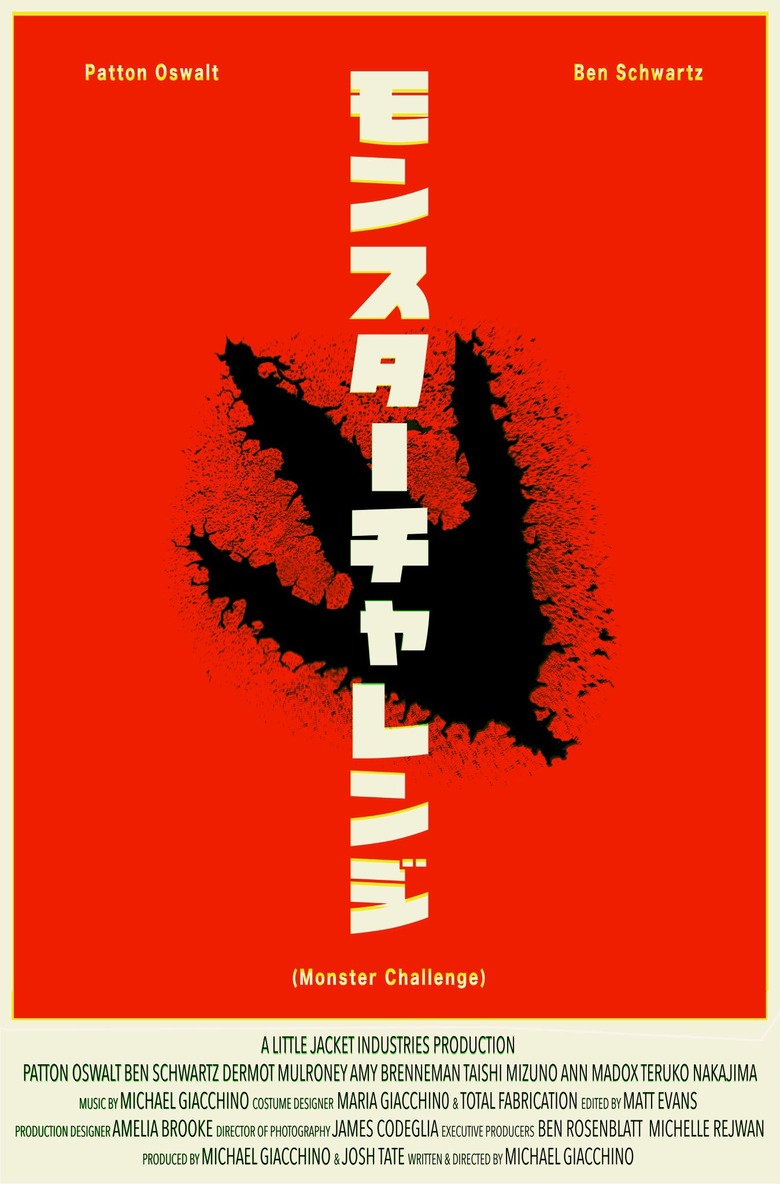 Michael Giacchino has made a name for himself as one of Hollywood's hardest working film composers, and maybe he can add hardest-working director to his resume. The Oscar-winning composer of Up will finally make his directorial debut with a short film that will be playing at this month's Fantastic Fest in Austin.
Giacchino's first short film, Monster Challenge, starring Patton Oswalt and Ben Schwartz, will make its world premiere during Fantastic Fest from September 20-September 27, 2018 at Alamo Drafthouse South Lamar in Austin, Texas.
Here is the official summary for the short film, which runs 13 minutes:
Famed composer Michael Giacchino catapults a hapless Patton Oswalt (as himself) into an outrageous series of challenges in his infectiously silly tribute to the eccentricities of Japanese game shows.
Oswalt shared the poster for Monster Challenge, which also stars Dermot Mulroney, Amy Brenneman, Taishi Mizuno, Ann Madox, and Teruko Najakima.
Hey guys! I'm in this insane short film with @rejectedjokes! It premieres at @fantasticfest on the 20th! @m_giacchino directs! I hope you guys go see it! pic.twitter.com/hM2IW7osRG

— Patton Oswalt (@pattonoswalt) September 5, 2018
Monster Challenge marks a long-awaited directorial debut for Giacchino, who initially set out to become a filmmaker. In a 2011 interview with a Visual Arts Journal, Giacchino describes making stop-motion animated films as a 10-year-old boy, and setting those experiments to his own homemade soundtracks. Giacchino went on to major in film production at the School of Visual Arts, but found a career in music scoring after a stint at Julliard.
Giacchino has scored beloved TV series including as Lost, Alias and Fringe, and video game series such as Medal of Honor and Call of Duty. But he's best known for his film scores, which have seen him frequently collaborate with Disney and Pixar for films such as The Incredibles, Ratatouille, Up, Inside Out, Zootopia, Doctor Strange, Rogue One, Spider-Man: Homecoming, Coco, and Incredibles 2. Action flicks are where he's found his calling as well, including Mission: Impossible III,, Star Trek, Super 8, Mission: Impossible – Ghost Protocol, Star Trek Into Darkness, Dawn of the Planet of the Apes, Jurassic World, and more.
It's exciting to see Giacchino realize his long-held dream of directing a film with Monster Challenge. And if he directs half as well as he scores a film, well, we could have one of the brightest film auteurs in hand. If this short film is received well, it could start Giacchino off on a new career path as a filmmaker. 10-year-old him would have been proud.