Fox Cuts Scene From 'The Predator' After Actor Found To Be Registered Sex Offender [Updated]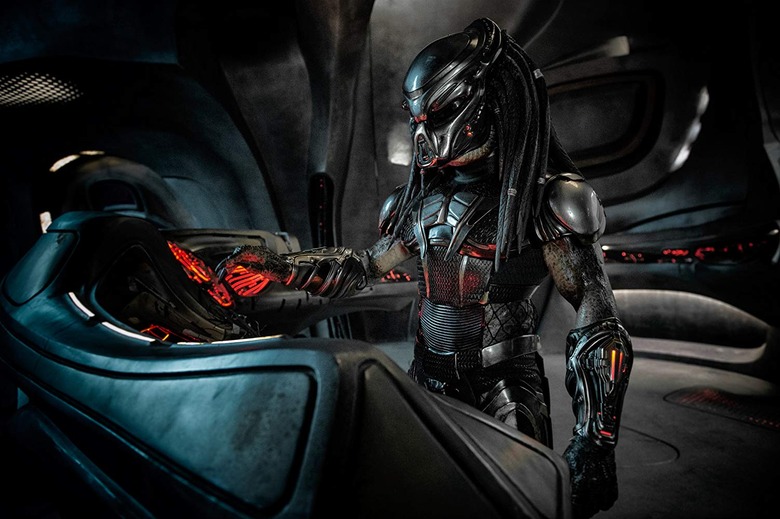 Update: Following this morning's reports, The Predator director Shane Black has released another statement apologizing for casting Steven Wilder Striegel. The full statement can be found at the bottom of this original story.
20th Century Fox has cut a scene from The Predator featuring actor Steven Wilder Striegel following revelations that Striegel is a registered sex offender.
Striegel, who was cast in the sci-fi horror film by his longtime friend Shane Black, shared a three-page scene with star Olivia Munn in which he repeatedly hit on her character while jogging in a park. Black had not disclosed Striegel's sex offender status when he cast him in the film.
The LA Times reports that Olivia Munn learned that Striegel was a registered sex offender last month and soon after shared the information with Fox, who quickly decided to cut him from the movie. In a statement to the times, a Fox spokesperson said of their decision:
"Our studio was not aware of Mr. Striegel's background when he was hired. We were not aware of his background during the casting process due to legal limitations that impede studios from running background checks on actors."
However, Black, who has been friends with Striegel for nearly 15 years, had known. Striegel was arrested in 2009 for attempting "to lure a 14-year-old female into a sexual relationship via the internet," according to the LA Times. Striegel had struck up an email correspondence with a 14-year-old girl who was a "distant relative" of his, in which Striegel used graphic sexual language. Though Striegel denies that the relationship was ever physical, a March 2009 arrest warrant affidavit obtained by the LA Times alleges that physical contact included "kissing, touching Doe's breast over her clothing, rubbing her legs and stroking her neck" on several occasions. Striegel was charged with and pled guilty to two felonies — risk of injury to a child and enticing a minor by computer — for which he served six months in jail.
Black defended his decision to cast Striegel in the small part as a jogger who repeatedly hits on Munn's character — for which Striegel did not have to audition — saying that he has long believed that Striegel was "caught up in a bad situation versus something lecherous." In a written statement to the LA Times, Black added, "I personally chose to help a friend. I can understand others might disapprove, as his conviction was on a sensitive charge and not to be taken lightly."
This is not the first time that Black has cast his friend in one of his films. One of Striegel's first gigs after his release from prison was a small part in Black's 2013 film Iron Man 3, and three years later, he landed a part in The Nice Guys. Black told GQ in 2016 that he was planning to produce a heist film "by my friend Steve Wilder."
Munn told the LA Times that she found it "both surprising and unsettling that Shane Black, our director, did not share this information to the cast, crew, or Fox Studios prior to, during, or after production." She continued:
"However, I am relieved that when Fox finally did receive the information, the studio took appropriate action by deleting the scene featuring Wilder prior to release of the film."
Update: Black released another statement following the LA Times' report, which quoted email correspondences between Striegel and the minor, among other details available for public record. In his new statement, Black condemned his friend's actions and apologized for casting him in the role. The statement reads:
"Having read this morning's news reports, it has sadly become clear to me that I was misled by a friend I really wanted to believe was telling me the truth when he described the circumstances of his conviction. I believe strongly in giving people second chances – but sometimes you discover that chance is not as warranted as you may have hoped.
After learning more about the affidavit, transcripts and additional details surrounding Steve Striegel's sentence, I am deeply disappointed in myself. I apologize to all of those, past and present, I've let down by having Steve around them without giving them a voice in the decision."
The Predator opens in theaters on September 14, 2018.