'Incredibles 2' Animated Short With Jack-Jack And Auntie Edna Mode Is Coming To Home Video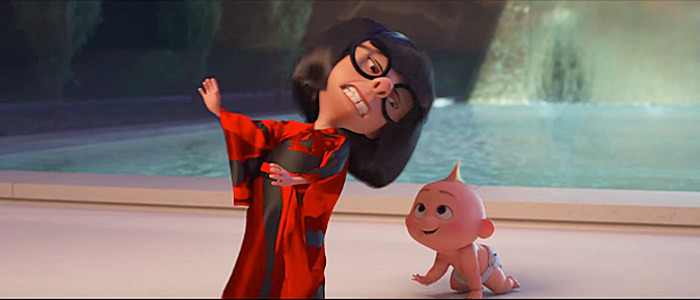 Incredibles 2 is one of the biggest hits of the year. The Pixar sequel has raked in over $602.8 million domestically, making it the highest grossing PG movie of all time, and it also landed another $564 million overseas. So it's going to be a big deal when the movie comes home on digital, Blu-ray and DVD, especially because it will include a new animated short that fans have wanted ever since seeing the movie.
When Incredibles 2 comes home at the end of October and early November, it will include an animated short called Auntie Edna that will let us know what happened when the superhero fashion designer took care of the superpowered baby Jack-Jack for a little bit.
Brad Bird announced the new Jack-Jack and Edna Mode animated short on Twitter this week with this photo: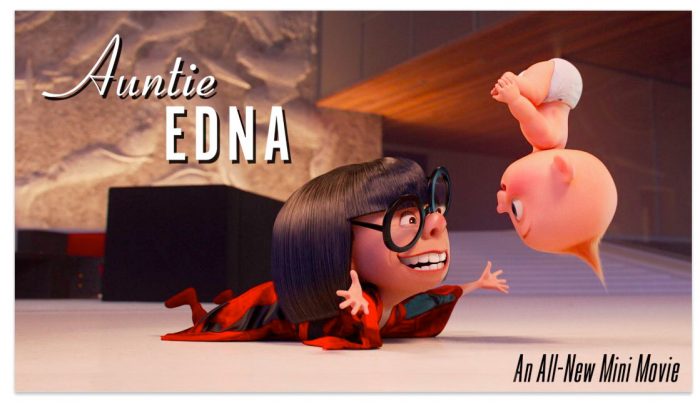 As you can see, the short is titled Auntie Edna. It's directed by Incredibles 2 story supervisor Ted Mathot, so you know baby Jack-Jack is in good hands. Considering how popular and wonderful the animated short film Jack-Jack Attack was on the original home video release of The Incredibles, which was back before Blu-ray even existed, this should be another delightful short providing insight into all of the superpowers Jack-Jack has. Maybe we'll even get some more to add to the already long list.
When Mr. Incredible returned to Edna's after letting baby Jack-Jack spend the night with the fashion designer, he was already mimicking her walk. Of course, that came after Jack-Jack changed his face and hair to resemble that of Edna's as well. Personally, I can't wait to see what these two did together after Mr. Incredible went home for a break.
As for the rest of the extras on the Incredibles 2 home video release, the entire roster hasn't yet been revealed. However, Entertainment Tonight tells us it will include some deleted scenes, a look at the making of the movie, the animated short Bao that played before the movie in theaters, and some kind of partially illustrated documentary called The Coolest Guy in Show Business, featuring none other than Frozone himself, Samuel L. Jackson.
You'll be able to get your hands on Incredibles 2 as a digital download on October 23, and it will hit Blu-ray and DVD a couple weeks later on November 6. If you can't wait that long, the official clip of Jack-Jack using his wide array of superpowers to stop a raccoon from digging through the family trash has been released online for you to enjoy: