'The Dark Crystal: Age Of Resistance' Details Shared By Brian Henson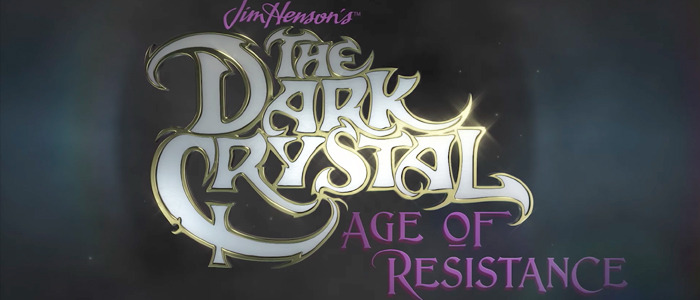 Are you ready to return to Thra?
That's the home world of the Gelflings, a race of alien creatures who warred against another race called the Skeksis in the 1982 puppet-driven film The Dark Crystal. Over a year ago, we wrote about the announcement of Netflix's The Dark Crystal TV show, and now The Jim Henson Company's Brian Henson has offered an update about the state of the production and more details about the story's time period.
BleedingCool brings word from Dragon Con that Brian Henson took the stage and offered some more details about the show:
"It's been shooting since last November, it's so cool that Netflix could get behind it in such a big way so that we can do it RIGHT. I say we, but I've been doing Happytime Murders, so it's really my sister's [Lisa Henson] and Halle Stanford's project. They've really put together a great, great time in London.
And I'll be honest, I thought those days were gone. I thought by the 80's, the idea of being able to walk into a stage and see an incredible fantasy world realized was just long gone because of CG and everything like that. But they've REALLY done it right. It's GREAT. The workmanship is just stunning, the artistic quality is RIGHT THERE again, what I thought maybe was lost, it's still there. They'll be shooting for another few weeks, and then there will be a huge amount of post production."
The Dark Crystal was directed by Jim Henson and Frank Oz and holds the distinction of being the first live-action film without any humans on screen. It featured a cast of all-puppet characters, and the unexpectedly dark story followed a Gelfling named Jen who ventured out on a quest to return the lost shard of a powerful gem in order to restore balance to the world.
We previously knew that the Age of Resistance TV show would be a 10-episode series that takes place "many years before" the events seen in the movie, but Henson offered a bit more clarification about that as well:
"OK, well, we've said it's a prequel, and it's not an immediate prequel, so it doesn't end when the movie started. It takes place significantly earlier than when the movie took place."
So there you have it, Dark Crystal-heads. There's no official word yet on when this show will debut, but I imagine it'll arrive on Netflix sometime in 2019.