DC's 'Doom Patrol' Casts Timothy Dalton As The Chief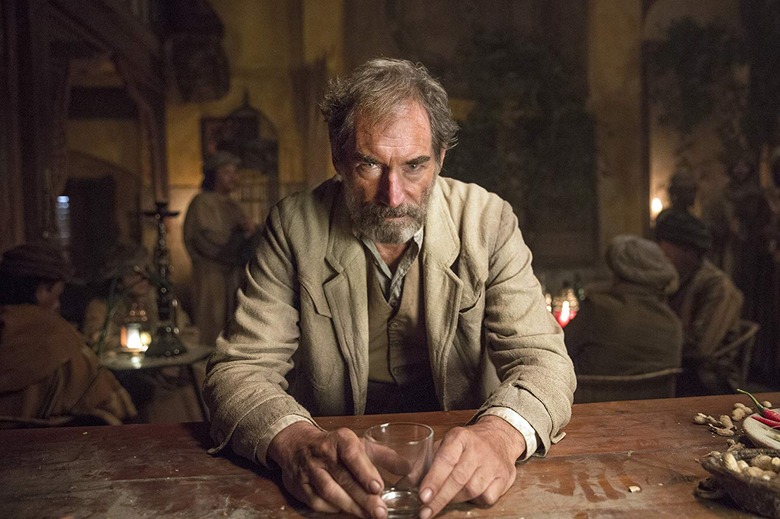 Call him Chief. The Chief. Former 007 Timothy Dalton has been cast as the leader of the DC Universe's newest band of superpowered misfits in the streaming TV series, Doom Patrol. Dalton will lead a cast that includes Brendan Fraser, Alan Tudyk, Diane Guerrero, and more in the series set to debut on DC's digital platform.
Deadline reports that Timothy Dalton has been tapped to play Dr. Niles "The Chief" Caulder, a modern-day mad scientist described as "a pioneer in medical science, searching the world over for those on the edge of death in need of a miracle." Though acknowledged as brilliant, Dr. Caulder is a controversial scientist who "will stop at nothing to help those he believes are in need, including his collection of strange heroes known as The Doom Patrol," Deadline writes.
Due to his wheelchair-bound state, The Chief is often compared to X-Men's Charles Xavier, and Doom Patrol to the well-known Marvel mutant team. Introduced in 1963, Doom Patrol has become known as DC's strangest group of outcasts. The team originally consisted of The Chief, Robotman, Elasti-Girl, and Negative Man, but the live-action TV series will feature Robotman (Brendan Fraser), Negative Man, Elasti-Woman (April Bowlby), and Crazy Jane (Diane Guerrero). The ragtag team of superhero outcasts is called into action by Cyborg (Jovian Wade) to face off against Tudyk's villain, Mr. Nobody.
Created by Greg Berlanti, the mastermind behind The CW's Arrow-verse, Doom Patrol is penned by Jeremy Carver (Supernatural).
Here's the synopsis for Doom Patrol:
The Doom Patrol's members each suffered horrible accidents that gave them superhuman abilities — but also left them scarred and disfigured. Traumatized and downtrodden, the team found purpose through The Chief, who brought them together to investigate the weirdest phenomena in existence — and to protect Earth from what they find. Part support group, part Super Hero team, the Doom Patrol is a band of super-powered freaks who fight for a world that wants nothing to do with them. Picking up after the events of TITANS, DOOM PATROL will find these reluctant heroes in a place they never expected to be, called to action by none other than Cyborg, who comes to them with a mission hard to refuse, but with a warning that is hard to ignore: their lives will never, ever be the same.
DC Universe is set to launch on September 15, 2018, but there's no release date in place yet for Doom Patrol.