The Streamer's Guide To The 2018 Toronto International Film Festival: What Non-Festgoers Can Watch At Home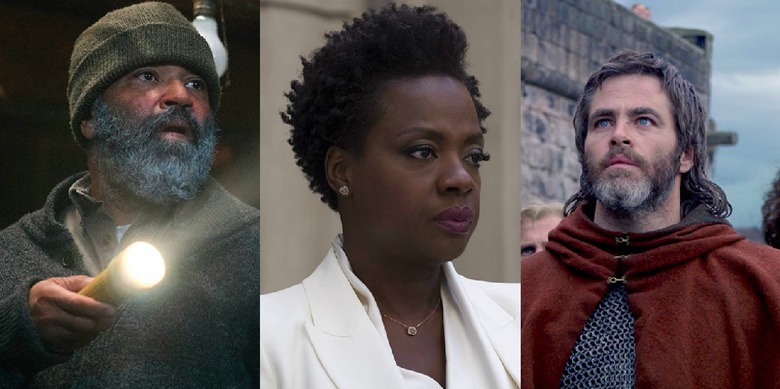 Telluride has wrapped, Venice is heading towards its close and now the fall festival season spotlight moves towards Toronto. Known as "the people's festival" for its accessibility of its robust programming slate to the public at large, the Toronto International Film Festival (TIFF) is a cinema lover's dream. It's one of the few events with something for everyone, whether you want to see the star-studded premiere of a predestined awards darling, check out the latest work by a renowned international master filmmaker, discover an emerging voice in world cinema or explore projects that push the boundaries of the form.
/Film will be in attendance at TIFF reporting back on the good, the bad and the sublime movies we see. But for those who aren't heading north of the border for the festival, you can curate an equally impressive slate of films at home to prepare yourself for the eventual release of these festival titles. Here are 10 films we're getting excited to see in Toronto and what you can watch from the comfort of your couch in order to have a more informed frame of reference when the public conversation centers around these movies. (All streaming availability is accurate as of publication and subject to change.)
Outlaw King (Gala Presentations – Opening Night)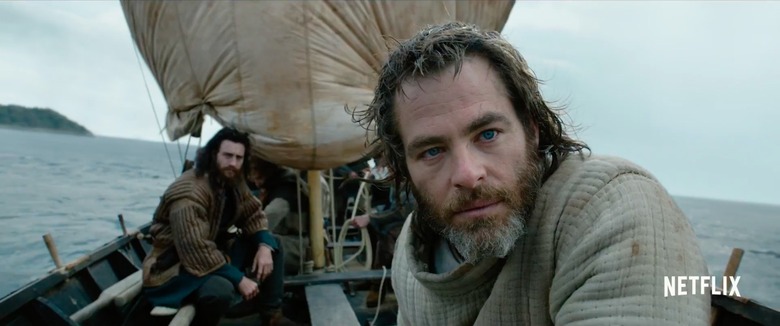 Toronto is not wasting any time getting things started at the festival. Things kick off with the world premiere of David Mackenzie's Outlaw King, a historical epic about the 14th century Scottish monarch forced into exile by the British. The film stars Chris Pine, who after a relatively quiet year, is back to remind us all why he should be ranked #1 Hollywood Chris. The fact that Pine is reteaming with the director who helped coax out a career-best performance in Hell or High Water should have us all very, very excited.
Can't make it to Toronto? Watch this at home: Since you've seen Hell or High Water (surely you've seen it, right?), take one step back in Mackenzie's filmography and watch Starred Up, a superb British prison drama starring Jack O'Connell as an incorrigible incarcerated live wire. Sparks fly when he's transferred from a juvenile prison to an adult one, which also happens to host his estranged father, played by Ben Mendelsohn. Maybe this is the unofficial kickoff for a trilogy examining masculinity at the extremes? (available to rent on iTunes/Amazon)
Jeremiah Terminator LeRoy (Gala Presentations – Closing Night)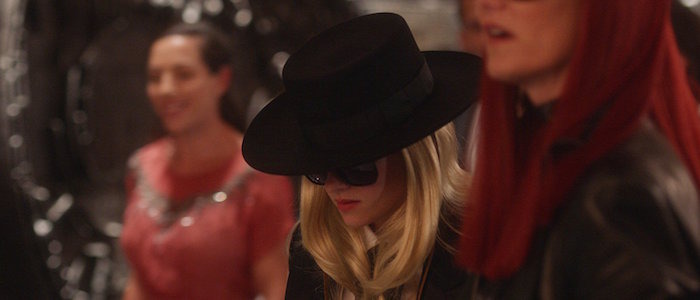 Anyone who's enjoyed the chameleonic stylings of Kristen Stewart over the course of her post-Twilight career ought to be eagerly anticipating her turn in Jeremiah Terminator LeRoy, in which she will portray the eponymous shape-shifting public figure. Fellow actress-on-a-tear Laura Dern also stars in a pivotal role in relation to Stewart's J.T. LeRoy, which I dare not spoil in case you aren't familiar with the author and the scandals surrounding her. Stewart and Dern both appeared in Kelly Reichardt's Certain Women but never shared a scene. Now, like the answer to an unspoken prayer, two actresses with arguably the finest résumés of the decade will tear up the screen together.
Can't make it to Toronto? Watch this at home: While it's anyone's guess how straightforwardly director Justin Kelly will tell this narrative, the 2016 documentary Author: The J.T. LeRoy Story does a bang-up job explaining the woman behind the moniker and her wild journey to literary fame. It might be worth having a background in the facts before experiencing a film "based on" them. (available for free to Amazon Prime subscribers)
Widows (Gala Presentations)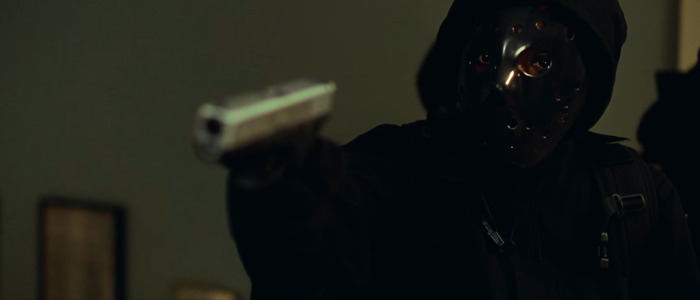 Steve McQueen's Widows is arguably the most hyped world premiere at Toronto this year, and it honestly might have been on just his name alone. But no, the 12 Years a Slave director also collaborated with Gone Girl author Gillian Flynn and hired virtually every actor with heat in Hollywood. Viola Davis, you get a part! Daniel Kaluuya, you get a part! Brian Tyree Henry, you get a part! The phrase "I'd watch them read the phone book" is a cliché, but it exists because films like these require such hyperbole.
Can't make it to Toronto? Watch this at home: Since McQueen seems to be making more of a play for the mainstream action audience here, why not go back and check out his first feature film, Hunger? Especially because it's pretty much the exact opposite of a commercial blockbuster. His portrait of Irish hunger striker Bobby Sands, played by a pre-Inglourious Basterds fame Michael Fassbender, owes more to the aesthetics of the gallery art world than narrative cinema. Come for the extreme devotion of the protestors, stay for the extreme aesthetic of McQueen that's capped off by a 17-minute unbroken take. (available for free to FilmStruck subscribers)
The Land of Steady Habits (Gala Presentations)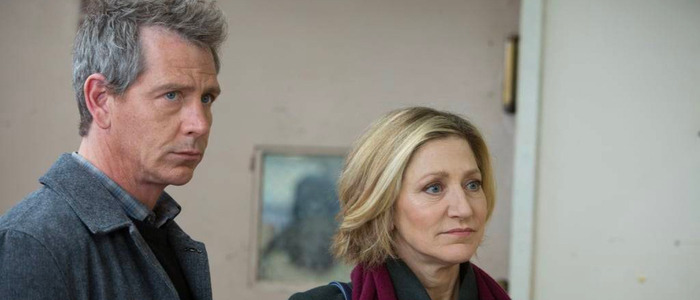 A sad-sack middle-aged white guy movie, even if it starts someone as stellar as Ben Mendelsohn, does not exactly sound like the most appealing option in our current climate. Unless, of course, you know it's directed by Nicole Holofcener, one of American cinema's most astute and self-aware chroniclers of upper-middle class white guilt and ennui. She's poised for a big year at Toronto, too, as she also boasts a writing credit on Can You Ever Forgive Me? Netflix isn't wasting any time getting her latest feature, The Land of Steady Habits, in front of eyeballs – it drops September 14 on the platform.
Can't make it to Toronto? Watch this at home: You're probably (unwittingly) most aware of Holofcener's television work on shows like Sex and the City, Parks and Recreation and Orange Is the New Black, but don't sleep on her films, which are some of the best adult comedy-dramas out there. You can't go wrong with any of them, though my personal favorite might be Friends with Money, a blisteringly honest portrayal of four Angeleno friends in varying social strata. Her ability to balance all storylines and bring everything in at a tight 87 minutes is nothing short of a marvel. (available to rent on iTunes and Amazon)
ROMA (Special Presentations)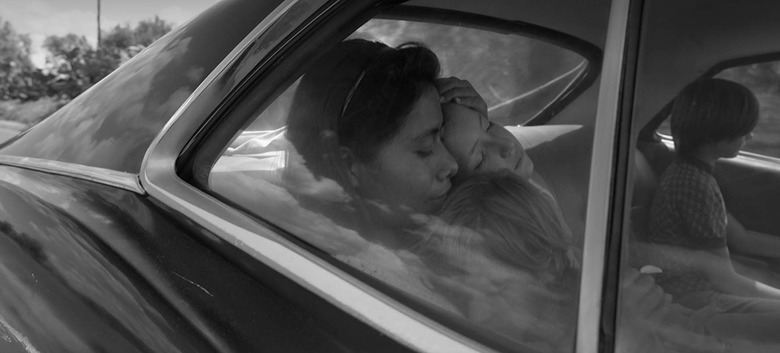 Alfonso Cuarón's follow-up to Gravity, an apparent 180-degree turn in tone, has already played to raves at Venice and Telluride. ROMA even has many critics dropping the m-word: masterpiece. After training his camera on the far reaches of outer space, Cuarón turns his gaze inwards for a largely autobiographical and introspective portrait of his own youth in Mexico. And to film this intimate story, he chose to shoot with a grand 65mm scope. Though it will soon be readily available at home thanks to Netflix, this looks like one we'll want to catch on the big screen too.
Can't make it to Toronto? Watch this at home: The obvious point of comparison from Cuarón's small but formidable filmography would be Y Tu Mamá También, the last time the Oscar-winning director made a movie in his native Mexico. The film, starring a very young Diego Luna and Gael García Bernal, infuses an intimate road trip across pastoral Mexican landscapes with sly political commentary on the country's state of affairs. (available to stream for free to subscribers of Netflix and FilmStruck)
The Sisters Brothers (Special Presentations)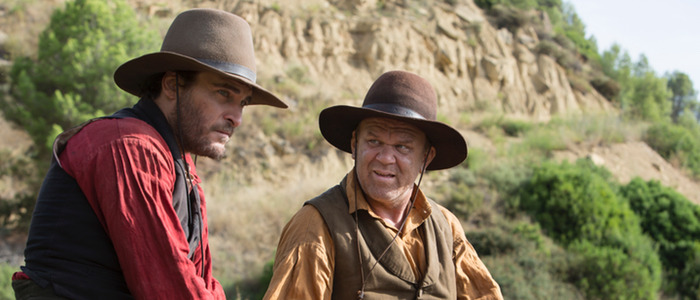 The latest entry into this small but notable canon is The Sisters Brothers, directed by Jacques Audiard of France. He's assembled a top-notch cast including Joaquin Phoenix, John C. Reilly, Jake Gyllenhaal and Riz Ahmed to bring a Western novel about two bounty hunting brothers with the surname Sister to life. Since this movie appears to have been designed by an algorithm to appeal directly to me, I'll be doing my best to check out this fascinating genre hybrid.
Can't make it to Toronto? Watch this at home: Audiard's prior films have all been in French, and many are hard to track down on streaming. But luckily, Rust and Bone, his emotionally stirring tale of two broken individuals finding self-repair through love, is accessible! You'll never believe Marion Cotillard dancing to Katy Perry's "Firework" can be so moving. Really. (available for free to subscribers of Netflix)
Ben Is Back (Special Presentations)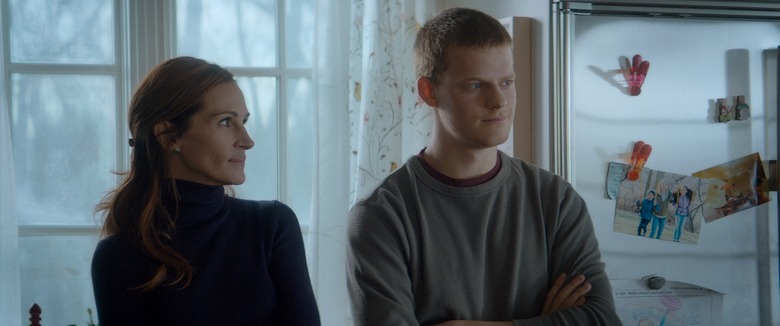 There's some heat around a movie at Toronto about the brutal topic of addiction starring one of Lady Bird's ex-boyfriends ... and no, I'm not talking about Beautiful Boy. Flying a little more under the radar is Ben Is Back, a film starring Lucas Hedges in the titular role. Over the course of one day – Christmas Eve – his unexpected return to family life will surely set off some fireworks. With Julia Roberts and Courtney B. Vance also starring, the film's acting showcase will help make the tough subject matter a little more palatable.
Can't make it to Toronto? Watch this at home: Ben Is Back is written and directed by Peter Hedges (yes, father of Lucas), and this type of tense family drama seems very much up his alley. In 2003, he made another film about a broken family being brought together by the black sheep on a major holiday. It's called Pieces of April and worth checking out because, apart from Planes, Trains and Automobiles, we don't really have many other Thanksgiving movies. And an added bonus: it features one of Patricia Clarkson's most acerbic and searing performances. (available to rent on iTunes and Amazon)
The Hummingbird Project (Special Presentations)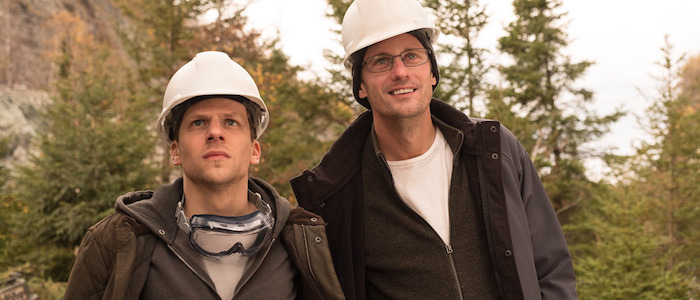 Any project described as a "modern epic" is either preposterous or genius – but also worth checking out for either outcome. Kim Nguyen's film certainly has an ambitious scope as it follows two cousins, played by Jesse Eisenberg and a practically unrecognizable Alexander Skarsgard, who seek to build a pipeline from New York to Kansas City. But Keystone XL this is not; with fiber optic cable, they hope to gain a single millisecond's advantage in stock market microtrading. I'm hoping The Hummingbird Projects functions as a kind of step-sibling to The Big Short in the way it portrays people working outside the capitalist system while also benefiting from exploiting its inefficiencies.
Can't make it to Toronto? Watch this at home: For something at the complete opposite end of the spectrum of wealth, take a gander at Nguyen's Oscar-nominated War Witch. His deeply felt narrative tracks three years in the life of Komona, a child soldier in Africa. Nguyen effortlessly brings together both the intimacy of her story with the sprawling nature of her journey. With style and soul to spare, this makes for an hour and a half well spent. (available to rent on iTunes and Amazon)
Hold the Dark (Special Presentations)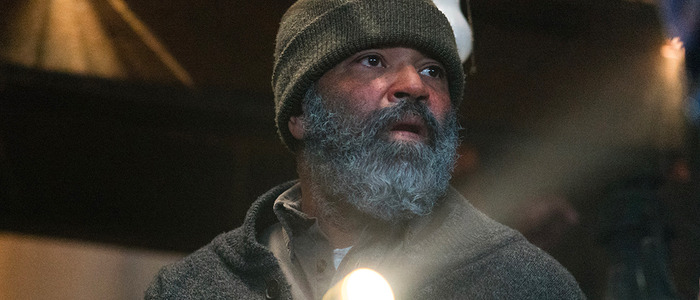 Netflix has been making most headlines in recent months for their successful forays into the romantic comedy genre, but with Toronto around the corner, the streaming giant is about to fire some warning shots for the takeover of another: the horror/thriller. Hold the Dark, formerly an A24 project, marks Jeremy Saulnier's exciting follow-up to his stomach-churning Green Room. With each film, Saulnier seems to be leveling up in terms of size and scale – and that should excite fans of smart genre cinema. This story, written by Saulnier's frequent collaborator Macon Blair, involves Alaskan wolves, missing children and cabin fever. What more could anyone ask for?
Can't make it to Toronto? Watch this at home: Green Room's white nationalist-perpetrated visceral terror shocked many moviegoers, but Saulnier's prior feature Blue Ruin might be even more frightening. The film's sparse details and rigorous minimalism depict a more elemental, primal form of violence. While Blue Ruin might not be as bloody or ruthless as other films of its ilk, the deliberate vagueness makes Saulnier's rumination on revenge all the more difficult to brush off. (available to rent on iTunes and Amazon)
Donnybrook (Platform)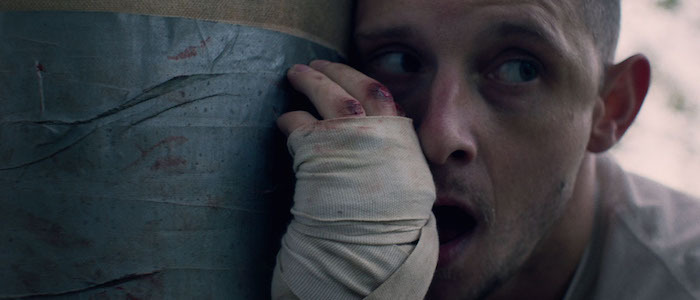 It's a hardscrabble year for Jamie Bell, who has two movies at TIFF showing off a darker side to the charming star. The first, Skin, features Bell as a reformed skinhead in the process of removing varying offensive tattoos. The second, however, intrigues me a little bit more. Donnybrook, a significant step toward the mainstream for experimental film director Tim Sutton, stars Bell as a veteran driven to cage-fight in order to raise the money for his wife's cancer treatment. (Guess Walter White closed off selling meth as an avenue.) This is the first time Sutton, whose prior films are borderline avant-garde, has worked with big-name actors on a project, and I'm curious as to how he works within a more commercial framework.
Can't make it to Toronto? Watch this at home: It is decidedly not for everyone – and might make you want to avoid movie theaters for a while – but Sutton's prior film Dark Night is a truly chilling rumination on cinema and gun violence. Using a scene similar to the 2012 Aurora shooting at the midnight The Dark Knight Rises premiere as his springboard, Sutton poetically explores a broken tapestry of violence and isolation in America. Sutton's tone poem has some ups and downs, but the film rewards those willing to put in the mental energy it requires. (available for free to subscribers of Netflix)