'Swamp Thing' Pilot To Be Directed By 'Live Free Or Die Hard' Director Len Wiseman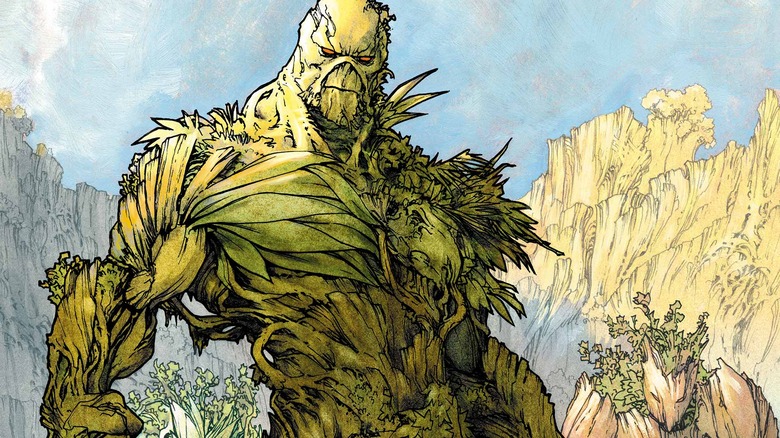 DC Universe, DC Comics' new digital subscription service, gave the green-light to a live-action TV series based on Swamp Thing, and rumors floated around like a moss-covered log that executive producer James Wan (Saw, The Conjuring, Aquaman) may step behind the camera to direct it. But now the project has hired Len Wiseman (Underworld, Live Free or Die Hard) to come on board and tackle the Swamp Thing pilot. Read more about the upcoming series below.
According to The Hollywood Reporter, Wiseman will direct the Swamp Thing pilot and be added to the ranks of the show's executive producers, putting him alongside James Wan and co-showrunners Mark Verheiden (Battlestar Galactica, Daredevil) and Gary Dauberman (It and It: Chapter 2), who are co-writing the pilot. Here's the synopsis of the comic book adaptation:
When CDC researcher Abby Arcane returns to her childhood home of Houma, Louisiana, in order to investigate a deadly swamp-borne virus, she develops a surprising bond with scientist Alec Holland — only to have him tragically taken from her. But as powerful forces descend on Houma, intent on exploiting the swamp's mysterious properties for their own purposes, Abby will discover that the swamp holds mystical secrets, both horrifying and wondrous — and the potential love of her life may not be dead after all.
Wiseman had a three-movie run of Underworld, Underworld: Evolution, and Live Free or Die Hard over a five year span, and then his godawful remake of Total Recall seemingly relegated him to directing network television shows like Sleepy Hollow, The Gifted, and Lucifer. He's rumored to be directing McClane, the sixth Die Hard film, but there's still no official timetable on that project yet.
In the meantime, he'll continue his television work with Swamp Thing. I'm choosing to be optimistic about this and hoping that since DC Universe doesn't need to operate under the same restrictions and bland "sameness" that befalls a lot of network TV, maybe Wiseman will have a little more freedom to play around with style that won't result in something generic.
Horror maestro Wes Craven directed a Swamp Thing movie back in 1982 (check out the trailer below), and The Return of Swamp Thing came out in 1989. There was also a live-action show on USA Network from 1990-1993, an animated series on FOX Kids in 1991, and the character has popped up in several of DC's animated films and TV shows since then.
Swamp Thing is set to debut on the DC Universe platform sometime in 2019.