'Instant Family' Trailer: Mark Wahlberg And Rose Byrne Confront Instant Parenthood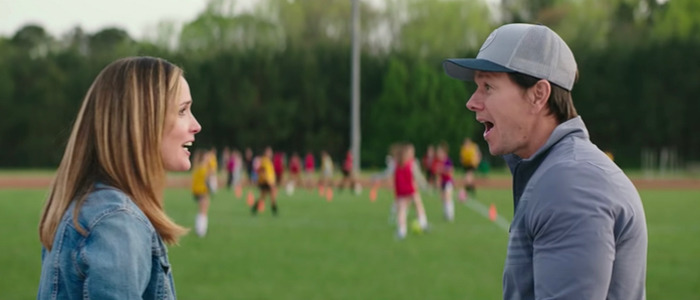 Mark Wahlberg's action flick Mile 22 fizzled witch critics and audiences alike, but the actor isn't done with 2018 yet. He'll next be seen in Instant Family, a new comedy from Daddy's Home director Sean Anders. Based on true events from Anders' own life, Instant Family finds Wahlberg and Rose Byrne as a couple who become foster parents to three children at once. Comedy ensues!. Watch the Instant Family trailer below.
Instant Family Trailer
I'll confess I've never even heard of this movie until now, but perhaps that has something do with its new release date. Instant Family was originally set for an early 2019 release, but the comedy now finds itself heading to theaters in November 2018. Drawing on real-life experience, Sean Anders, who helmed Daddy's Home and Daddy's Home 2, directs this story about a couple who go from zero to three kids overnight. Mark Wahlberg and Rose Byrne play the couple, heading a cast that includes Octavia Spencer, Isabela Moner, Tig Notaro and Margo Martindale.
On paper, this entire scenario sounds a bit wacky and far-fetched. But the basic concept is based on true events that happened to Anders and his wife, Beth Anders. And if you don't believe that, in addition to the trailer above, there's also a featurette that focuses on the true story that inspired the film below.
Instant Family Featurette
This is Wahlberg's second film of 2018, but it certainly looks a lot lighter than the ultra-violent Mile 22. The Daddy's Home films have been box office hits, so it's likely Instant Family will fare a bit better with audiences than Mile 22. And hey, having Rose Byrne in your movie is never a bad thing. Ditto Margo Martindale.
Instant Family will hit theaters November 16, 2018.
When Pete (Mark Wahlberg) and Ellie (Rose Byrne) decide to start a family, they stumble into the world of foster care adoption. They hope to take in one small child but when they meet three siblings, including a rebellious 15 year old girl (Isabela Moner), they find themselves speeding from zero to three kids overnight. Now, Pete and Ellie must hilariously try to learn the ropes of instant parenthood in the hopes of becoming a family. INSTANT FAMILY is inspired by the real events from the life of writer/director Sean Anders and also stars Octavia Spencer, Tig Notaro and Margo Martindale.