'Halloween' Trailer: Jamie Lee Curtis Faces Her Fate, And The Return Of Michael Myers [Updated]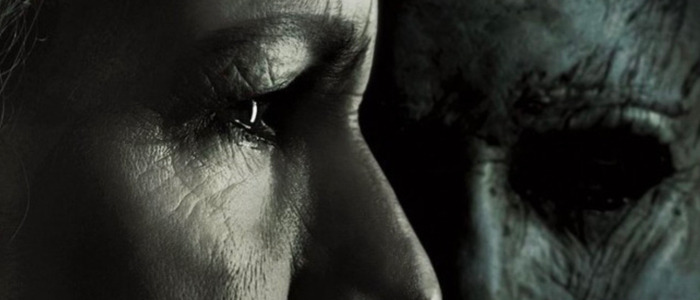 Update: Another new trailer with a ton of new footage has arrived and you can now watch it below.
The Halloween hype is already through the roof, and you probably don't need to be sold on it anymore. But just in case you do, here's an exciting new trailer ahead of the film's upcoming TIFF premiere. Jamie Lee Curtis is back as final girl Laurie Strode, who is about to come face-to-face with Michael Myers one final time. Watch the Halloween trailer below.
Halloween Trailer
Could this really be happening? Are we about to receive our first great Halloween sequel in years? It certainly looks that way, based on this trailer and the trailer before it. David Gordon Green has teamed with Blumhouse to help bring Michael Myers back from the dead, and by all accounts, the results are going to be very rewarding.
Update: The Brazilian trailer for Halloween includes a ton of additional footage. Some would even say too much footage. Consider this a spoiler warning before you click play.
Brazilian Halloween Trailer
Green and co-writers Jeff Fradley and Danny McBride have crafted a new legacy for the franchise, ignoring virtually every film save the original 1978 Halloween. As a result, this new film is both a reboot and a sequel, continuing the story that concluded with Carpenter's film, with a whole new set of rules. Laurie Strode, the survivor of Michael Myers' brutal Halloween-night rampage, now lives in seclusion. She's spent the last 40 years preparing herself, convinced that one day, Michael would return. And it turns out she's right. Michael, who has been locked away in a mental asylum all these years, busts his way out, and heads back to Haddonfield.
I'm a big Halloween franchise fan – the first film is a masterpiece, and almost all of the sequels have their charms (save the abysmal Halloween: Resurrection). I had long reserved myself to believing that we'd never get a genuinely good Halloween movie again (I don't care for the Rob Zombie films; don't @ me). But everything I've seen and heard about this new film has been very promising. Green and McBride actually pitched their idea for the film to John Carpenter, and made sure the filmmaker signed-off on the project. In addition to that, Carpenter to returned to help compose the score for the new Halloween. And the prospect of seeing Laurie Strode face-off against Michael Myers one final time is too exciting to pass-up. In short, I can't wait for this movie.
Halloween will have its world premiere at the Toronto International Film Festival on Saturday, September 8, and I'll be there. Look for my review! After that, the film will play at Fantastic Fest, before opening October 19, 2018.
Jamie Lee Curtis returns to her iconic role as Laurie Strode, who comes to her final confrontation with Michael Myers, the masked figure who has haunted her since she narrowly escaped his killing spree on Halloween night four decades ago.