'Suspiria' Remake Soundtrack: Thom Yorke Releases Eerie Title Song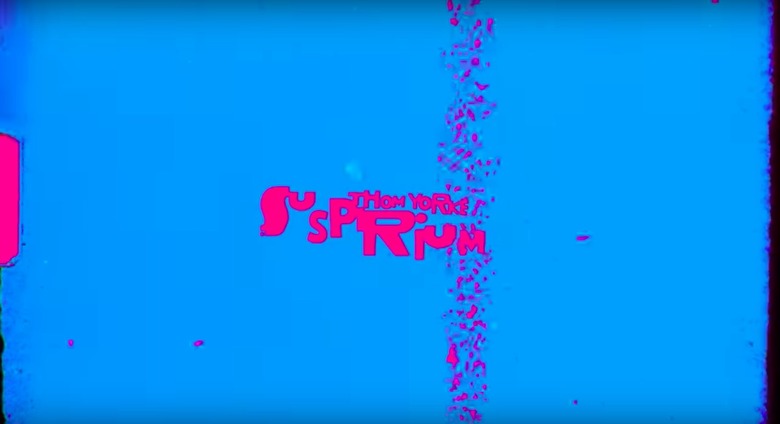 Radiohead can soon claim two members who have made the leap from rock star to acclaimed film composer. After Jonny Greenwood earned acclaim for his scores for There Will Be Blood and Phantom Thread, Radiohead frontman Thom Yorke will now try his hand at scoring with the highly-anticipated Suspiria remake soundtrack – and he's just released a full track which you can listen to below.
Aside from following in Greenwood's footsteps and being a renowned songwriter in his own right, Yorke also has to live up to the iconic score of the original Dario Argento 1977 masterpiece performed by prog-rock band Goblin. Can his score live up to the task? Take a listen to the title track for the Suspiria soundtrack and decide for yourself.
Thom Yorke's Suspirium
Much like director Luca Guadagnino's stark departure from Argento's Technicolor original, Yorke's score feels drastically different from Goblin's electronic-driven score. Yorke's simple piano chords and haunting vocals paint a surreal picture that also feels wildly different from Guadagnino's muted aesthetic.
Yorke teased the intro to the song on social media, saying, "The music I composed for it has now become an album I'm very proud of." The film marks Yorke's debut as a film composer, a process which he told Pitchfork was "absolutely terrifying." But Yorke revealed that he found unexpected inspiration in Vangelis' synth-heavy Blade Runner score, elaborating, "Normally [scoring] a horror movie involves orchestras, these specific things. But Luca [Guadagnino], the director, and Walter [Fasano], the editor, are very much, like, find your own path with it. ... I just have to find a way into it."
The original motion picture soundtrack for Luca Guadagnino's horror remake arrives October 26, 2018 via XL Recordings. You can see the full track list below.
Suspiria Remake Soundtrack
Disc 1:
01 A Storm That Took Everything
02 The Hooks
03 Suspirium
04 Belongings Thrown In A River
05 Has Ended
06 Klemperer Walks
07 Open Again
08 Sabbath Incantation
09 The Inevitable Pull
10 Olga's Destruction (Volk tape)
11 The Conjuring of Anke
12 A Light Green
13 Unmade
14 The Jumps
Disc 2:
01 Volk
02 The Universe is Indifferent
03 The Balance of Things
04 A Soft Hand Across Your Face
05 Suspirium Finale
06 A Choir of One
07 Synthesizer Speaks
08 The Room of Compartments
09 An Audition
10 Voiceless Terror
11 The Epilogue
Directed by Guadagnino and starring Tilda Swinton, Dakota Johnson, Chloë Grace Moretz, Mia Goth, and original Suspiria actress Jessica Harper, Suspiria just made its worldwide debut at the Venice Film Festival, where it was met with polarizing reactions.
Suspiria will have a limited release in NY and LA theaters on October 26 before expanding worldwide on November 2, 2018.
As a darkness builds at the center of a world-renowned dance company, its artistic director (Tilda Swinton), a young American new to the troupe (Dakota Johnson), and a grieving psychotherapist (Lutz Ebersdorf) become entangled in a bloody, sighing nightmare.