'Knives Out': Rian Johnson To Direct Daniel Craig In Murder Mystery Movie Inspired By Agatha Christie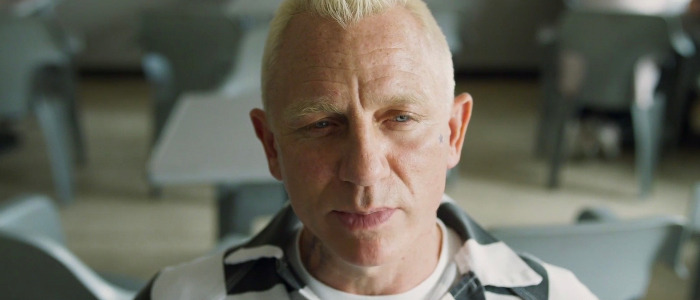 Rian Johnson has lined up his first post-Last Jedi project: Knives Out, a murder mystery that will find the filmmaker directing Daniel Craig. Craig will play a detective investigating a murder, drawing inspiration from the work of Agatha Christie. Knives Out will mark Johnson's first return to the mystery genre since his feature debut Brick.
The delay of the next Bond film has resulted in something good: Daniel Craig is now free to star in Knives Out, a contemporary murder mystery from director Rian Johnson. Per Deadline, Craig has committed to start shooting the film in November, while Bond 25 regroups in the wake of director Danny Boyle's departure. Knives Out will find Craig playing a detective investigating a murder mystery, described as being in the "classic whodunit style, infused with Johnson's original voice that informed films from Brick to Looper."
Johnson is drawing inspiration from the works of Agatha Christie, and his Knives Out script is a "contemporary version of the locked door mansion murder mystery." A locked door, or locked-room mystery tends to involve a crime scene in which there's no clue as to how the killer could have entered or left the room. Christie's most-famous locked-room is And Then There Were None.
This is all great news. Craig has been committed to the Bond franchise for the last 12 years, but every now and then he'll go off and make something outside the Bond orbit, and deliver. His recent turn in Steven Soderbergh's Logan Lucky was an absolute delight, and showed he had a surprising, untapped comedic range.
"I have been a huge fan and always wanted to work with [Daniel Craig] and as I worked on the script, trying to get it right, Ram [Bergman] and I were wringing our hands over who could be the detective," Johnson said. "Then, serendipitously, we heard Daniel might have a small window, and it worked out. He's an actor of extraordinary range, and we are looking forward to the fun of finding that modern detective, and collaborating with Daniel on creating a new Poirot."
Poirot, recently portrayed by Kenneth Branagh in Murder on the Orient Express, is a colorful character and can even be comedic at times. If this hints that Johsnon is hoping to have Craig bring something playful to the part rather than just create another grim, frowning detective, that makes the project even more exciting.
Johnson got his start with the mystery genre, helming the brilliant indie film Brick, which used hard-boiled pulp dialogue in a modern high school setting. While Johnson has launched himself into blockbuster status with Star Wars, he's clearly still interested in making smaller films as well. Per Deadline, Johnson and producer Ram Bergman will make Knives Out before returning to the Star Wars galaxy with Johnson's untitled new trilogy.