Cool Stuff: The Official 'Halloween' 2018 Michael Myers Mask Is Haunting As Hell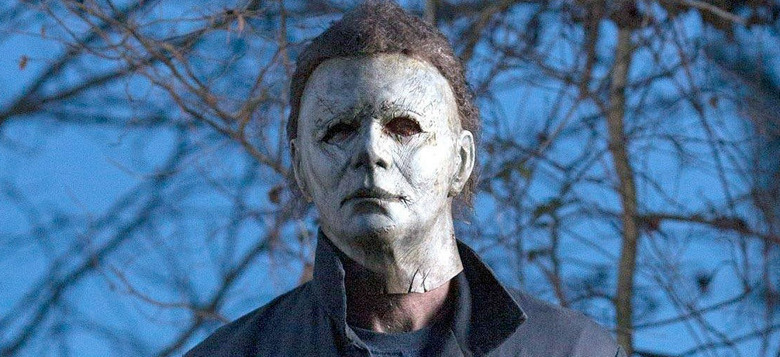 The trademark white mask of slasher Michael Myers from the horror classic Halloween has been a staple of the spooky holiday. There's always at least one person slowly, skulking around the neighborhood with a kitchen knife in hand, sending chills down the spine of those who know the true evil that lurks behind the mask. This year, that person might have an even more horrifying Michael Myers mask, and you can too.
With the 2018 sequel to Halloween hitting theaters next month, bringing us back to Haddonfield, Illinois 40 years after the horrific Halloween murders terrified the town, a new Michael Myers mask is hitting shelves featuring the worn down, aged version of the mask that we'll see in theaters. Check out the Halloween 2018 Michael Myers mask below.
Halloween 2018 Michael Myers Mask
Trick or Treat Studios is behind the mask that you might see hanging around your local Halloween store that's only in business when the punpkin spice lattes start coming out. Sculpted by Christopher Nelson & Vincent Van Dyke & Justin Mabry, this is an exact replica of the mask worn by Michael Myers in the new Halloween movie.
However, it should be noted that if you order now from the Trick or Treat Studios website (for $59.99), you won't get this mask until November, so it'll have to be for next Halloween. There's a good chance that you can find this in stores though, so just keep an eye out when you start getting your costume together for next month.
Halloween hits theaters on October 19, 2018.