Sequel Bits: 'Star Trek 4', 'Maleficent 2', 'Sharknado', 'Wreck-It-Ralph 2', 'Bumblebee', 'The Predator', 'To All The Boys I've Loved Before'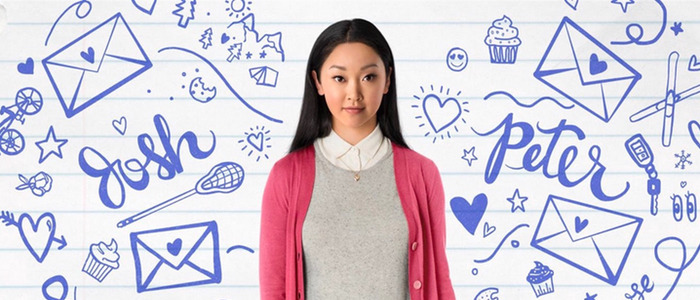 In this edition of Sequel Bits:
John Cho is still waiting on info about Star Trek 4
Maleficent 2 wraps production
There's now a Sharknado VR game
Hey, do you want to see a photo of the Wreck-It-Ralph 2 score being recorded?
David Sobolov, who has contributed voice work to various Transformers games and cartoons, has a role in Bumblebee
The Predator gets an IMAX poster
There might be a To All the Boys I've Loved Before sequel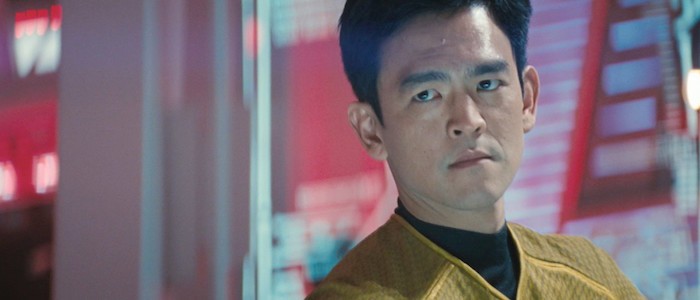 What's going on with Star Trek 4? The film hit a manger snag when both Chris Pine and Chris Hemsworth decided to walk due to salary disputes. This is a big deal, because Pine plays main character Captain Kirk, and the film's plot revolves around Kirk being reunited with his dead father, played by Hemsworth. How are they going to make the movie without these two? Don't ask John Cho, because he doesn't have any answers. Cho, who plays Sulu in the rebooted franchise, told USA Today:
"I know very little about this. I've heard we're going to do one. But beyond that, I don't have details. I'd rather not know; I don't want to lie. The boring answer is to wait for the powers that be to make a decision."
There's still a chance this will all work out. Star Trek is too big a franchise for Paramount to just let go, and odds are that Pine and Hemsworth's very public drop-out of the project is part of a bigger negotiation tactic. We'll just have to wait and see how this plays out.
As you can see in the Instagram pic above, posted by Joachim Rønnin, Maleficent 2 has wrapped. The Disney sequel starring Angelina Jolie, Elle Fanning and Michelle Pfeiffer is a follow-up to the hit Sleeping Beauty re-telling Maleficent. This was a pretty quick shoot – the film began production in May. But I'm guessing a bulk of the movie is shot against green screen, which probably makes production somewhat breezy. Now it's time for post-production. The movie will hit theaters May 29, 2020.
A fantasy adventure that picks up several years after Maleficent, in which audiences learned of the events that hardened the heart of Disney's most notorious villain and drove her to curse a baby Princess Aurora, Maleficent II continues to explore the complex relationship between the horned fairy and the soon to be Queen, as they form new alliances and face new adversaries in their struggle to protect the moors and the magical creatures that reside within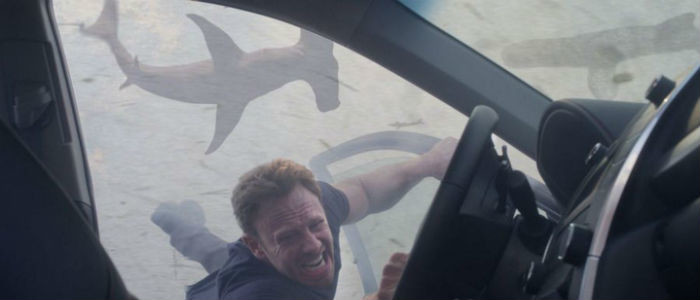 The Sharknado film franchise is finally dead (at least I sure as hell hope it is), but the brand name lives on. Syfy reports that Autum VR is working on a Sharknado VR game, titled Sharknado VR: Eye of the Storm. "In Sharknado VR: Eye of the Storm, players find themselves in the middle of the gory action as they battle freak, fin-filled weather phenomena," says Autumn VR. "It's a great blend of humor and terror which should appeal to everyone! I mean, who hasn't fantasized about blowing away a great white coming for them with a bazooka?" Yes, who indeed? The VR game will be available on PlayStation VR, Oculus, Steam, iOS, and Android at the end of the year.
Rich Moore, one of the directors of Ralph Breaks the Internet, tweeted this behind-the-scenes look at the score recording for the Wreck-It-Ralph sequel. There's not a whole lot to go on here (a video featuring actual music might've been better), but you can at least take solace knowing the film will have a musical score. Henry Jackman is composing the music for the flick, which will arrive in theaters November 21, 2018.
David Sobolov has leant his voice talents to Transformers cartoons and Transfomers video games. And now he's getting in on the Transformers movie action, as well. Sobolov will voice Blitzwing in the Transformers spin-off Bumblebee. Blitzwing is the main Decepticon antagonist in the movie, and according to Wikipedia, the character can transform into both a jet and a tank. So he's got that going for him. Bumblebee opens December 21, 2018.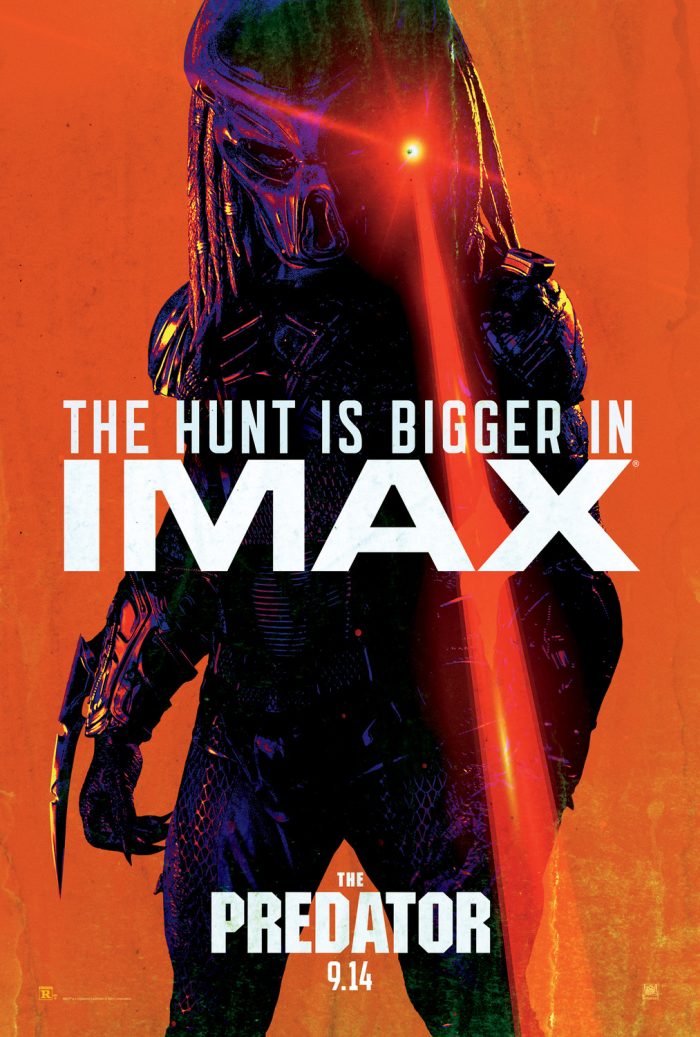 Above you'll see The Predator IMAX poster. The Shane Black-directed film has gone through a weird ebb and flow. People started off excited about it, then excitement dwindled. Trailers failed to pump the hype back up. Then, today, the final trailer arrived, and it seemed to sway everyone. Maybe The Predator will turn out to be good after all! I'm always excited for a new Shane Black movie, so I remain optimistic. The Predator, starring Boyd Holbrook, Trevante Rhodes, Jacob Tremblay, Keegan-Michael Key, Olivia Munn, Sterling K. Brown, Alfie Allen, Thomas Jane, Augusto Aguilera, Jake Busey and Yvonne Strahovski, opens September 14, 2018.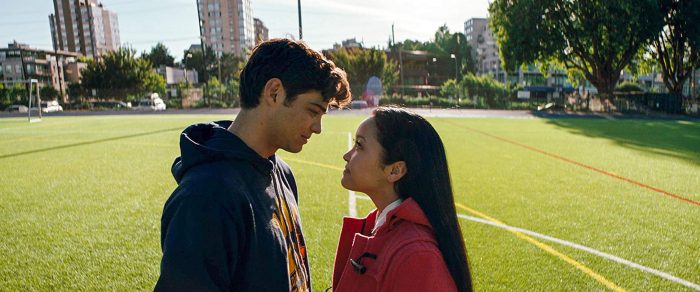 To All the Boys I've Loved Before seems to be charming the heck out of everyone. Netflix's new YA rom-com has been buzzed-about ever since it hit the streaming service, with fans gushing about the cast, including Lana Condor and Noah Centineo. If you just can't get enough of this movie, and want more, you might be in luck. Speaking with Variety, Centineo revealed that the cast has been pushing for a sequel. "All I know is that every single person involved in the making of that film wants a sequel," the actor said. "We've all talked about it in depth. I'll do as many as they want me!" Since there's nothing official yet, this is all just wishful thinking. But Centineo's comments about the sequel talk being "in depth" suggests that To All the Boys I've Loved Before 2 might happen. The book that inspired the film actually has two sequels: P.S. I Still Love You and Always and Forever, Lara Jean, so there's plenty of material to work with.