A Bloody New 'Suspiria' Poster And A Sample Of The Score Set The Stage For The Chilling Remake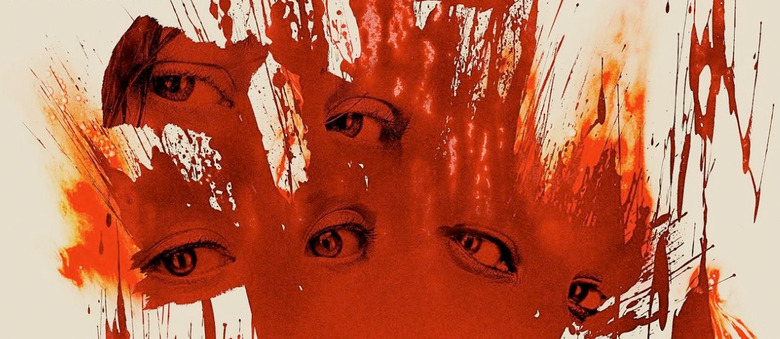 If there's one movie that looks intriguingly insane, haunting and perplexing, it's the remake of Suspiria from filmmaker Luca Guadagnino. The film is debuting at the Venice Film Festival, and we should have some early buzz on the trippy horror thriller before the weekend.
In the meantime, Suspiria has delivered a new taste of the mesmerizing film starring Dakota Johnson and Tilda Swinton, the latter of which is likely playing another mysterious character in the movie other than the one we can clearly see her portraying in the trailer. A snippet of the film's score by Radiohead frontman Thom Yorke has been released online and a new poster delivers haunting, bloody eyes.
First up, here's the new Suspiria poster that was just released online: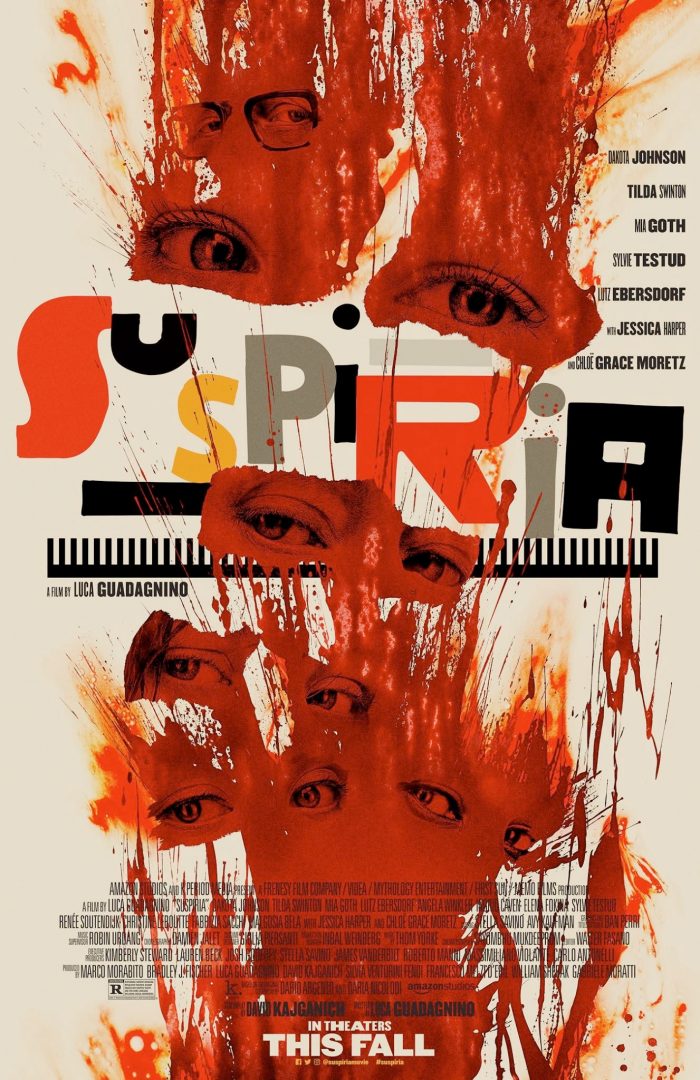 Presumably those are the eyes of our two leading ladies, as well as Mia Goth, Lutz Ebersdorf, Jessica Harper, Sylvie Testud and Chloë Grace Moretz, but I'm not intimately familiar with the eyes of each of the film's stars to know for sure. Plus, there are only six pairs of eyes even though there are seven names on the poster.
The imagery certainly catches the eye and creates a sense of dread with the bright red blood splatters surrounding the eyes, especially with the title that is reminiscent of the title work of Saul Bass while also feeling like the letters cut out of a magazine for a ransom letter.
Giving a different vibe, here's a snippet of the film's score composed by Thom Yorke:
— Thom Yorke (@thomyorke) August 31, 2018
The classical piano sound lines right up with the classical dance at the center of the story about a ballet company dealing with an impending darkness as they prepare their latest production. But it certainly doesn't have the sense of dread that comes from the film's trailer. Surely there will be much more haunting piano and strings to heighten the suspense and tension coming from this cerebral thriller.
Be sure to come back once the reviews start hitting for Suspiria to find out how critics and audiences are reacting to the film's debut at the Venice Film Fetival. We're predicting quite the mixed bag of reviews, but stay tuned to find out.
A darkness swirls at the center of a world-renowned dance company, one that will engulf the troupe's artistic director (Tilda Swinton), an ambitious young dancer (Dakota Johnson), and a grieving psychotherapist (Lutz Ebersdorf). Some will succumb to the nightmare. Others will finally wake up.
Suspiria opens in NY and LA theaters October 26, expanding nationwide on November 2, 2018.