'Downton Abbey' Movie Has Started Shooting, Adds Imelda Staunton And More To Cast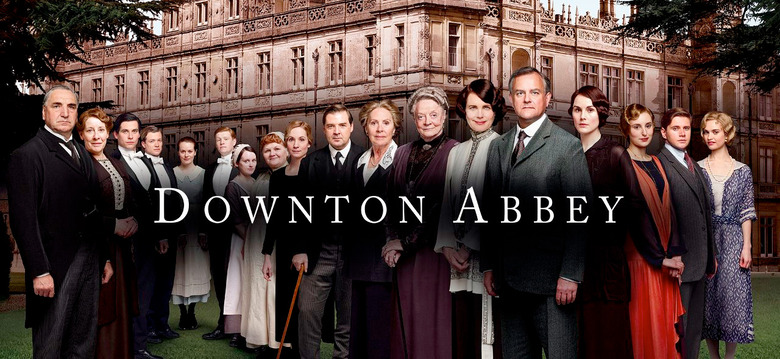 We already know that one of the most distinctly British shows ever created is coming to the big screen, but new details have emerged as cameras begin to roll.
Downton Abbey captivated viewers for years, and now production has begun on a film that will continue the story of those involved with fictional Yorkshire country estate between the years of 1912 and 1926. In addition to all your favorite cast members reprising their small screen roles, Focus Features has announced a few new faces joining the Downton Abbey movie cast.
Focus Features and Carnival Films sent out a press release that "announced the start of principal photography is due to begin on the Downton Abbey movie," which is either a line written by an intern, or the most British way of announcing the start of production for a movie, if you don't mind.
Downtown Abbey already stars Hugh Bonneville, Maggie Smith, Laura Carmichael, Jim Carter, Brendan Coyle, Michelle Dockery, Elizabeth McGovern, Joanne Froggatt, Phyllis Logan, Lesley Nicol, Sophie McShera, Penelope Wilton, Rob James-Collier, and more. All of them and others will be returning for the film.
On top of the phenomenal cast that already populates the world of Downton Abbey, the cast has now added Imelda Staunton (Harry Potter and the Order of the Phoenix), Geraldine James (Anne with an E), Simon Jones (The Hitchhikers Guide to the Galaxy), David Haig (Killing Eve), Tuppence Middleton (War and Peace), Kate Phillips (Peaky Blinders) and Stephen Campbell Moore (History Boys). Plus, there are apparently others who haven't yet been announced as well.
Julian Fellowes, the creator of Downton Abbey, will write the script and produce the film along with Gareth Neame and Liz Trubridge. Brian Percival (The Book Thief), who directed the pilot of the series, will be executive producing while Michael Engler (30 Rock), who directed several episodes of the series, is returning to direct the film.
If you haven't jumped on the Downton Abbey train, now might be the time to catch up. Over six seasons, the series landed three Golden Globe Awards, 15 Primetime Emmy Awards, a Special BAFTA award and 69 Emmy nominations in total, making Downton Abbey the most nominated non-US television show in the history of the Emmys. It even holds a Guinness World Record for the highest critically rated TV show along the way. So if British relationship drama with some dry humor peppered throughout is your cup of tea, maybe give Downton Abbey a shot.